The Loop
Glen Campbell, the Rhinestone Cowboy, was an avid golfer who helped restore prestige to the Los Angeles Open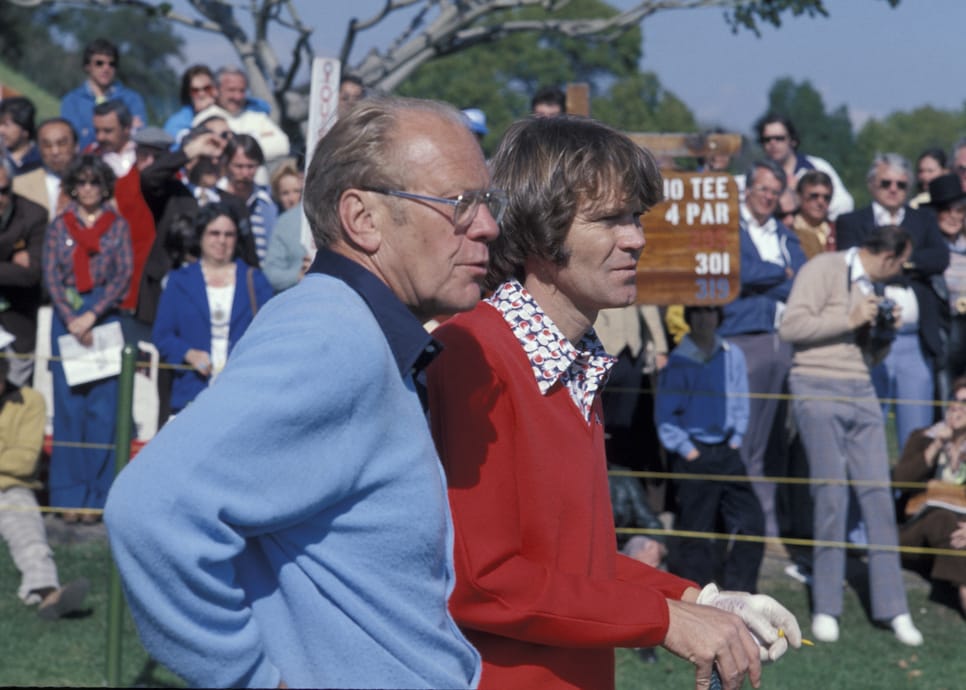 The Los Angeles Open in 1971 was languishing, notwithstanding its long history that included chapters on Ben Hogan and Arnold Palmer and Jack Nicklaus, the latter of whom earned his first professional check in the tournament, $33.33, in 1962.
Then Glen Campbell stepped in.
An extraordinarily successful entertainer whose roots were in country music, the Rhinestone Cowboy, as he later was known, became the host of the tournament, rechristened the Glen Campbell Los Angeles Open, and helped resuscitate it.
Campbell, who hosted the tournament through 1983, died on Tuesday, a victim of Alzheimer's disease. He was 81.
His love of the entertainment industry might have been surpassed only by his passion for golf and golfers. He was a frequent participant in the Bob Hope Classic, the Bing Crosby National Pro-Am, as well as the pro-ams at the Phoenix Open and Los Angeles Open.
"Golfers were a fraternity he liked, maybe even more than entertainment people," Eddie Merrins, the renowned professional (now professional emeritus) at Bel-Air Country Club, wrote in his book, Playing A Round with the Little Pro: A Life in Golf. "He loved to play in the Crosby. When he played, he played to win. As a musician he succeeded because of work and love of the business. He had the same attitude about golf."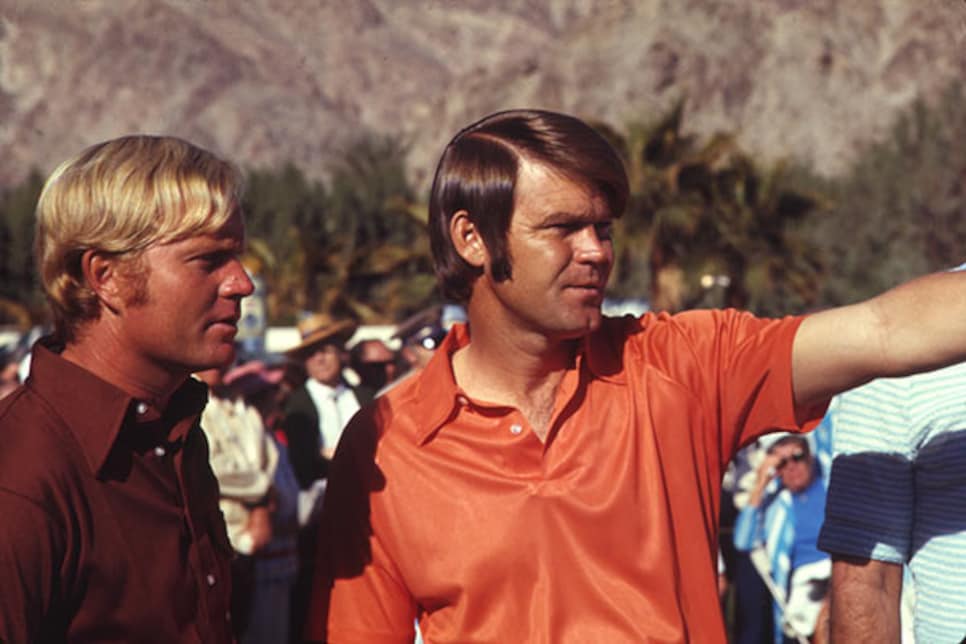 His greatest contribution to the game was lending his name to the Los Angeles Open at a time it was foundering. The Junior Chamber of Commerce that ran the tournament at the time was lagging behind other tournaments in prize money, notably its competition to the south, the Andy Williams San Diego Open Invitational.
In 1970, the year before Campbell came aboard, the Los Angeles Open had a purse of $100,000, or $50,000 less than San Diego was offering. Moreover it was being played at the municipal Rancho Park Golf Course.
Meanwhile, his television show, the Glen Campbell Goodtime Hour, aired on CBS as did the Los Angeles Open. The Junior Chamber of Commerce, CBS and Campbell got together and the Glen Campbell Los Angeles Open debuted in 1971.
By 1973, it had moved to the Riviera Country Club, where it remains today, and by 1976 the purse had risen to $185,000, exceeding San Diego's purse.
Campbell, meanwhile, joined Bel-Air Country Club and took lessons from Merrins.
"Glen loved to play the game and, at one time, was a legitimate 3-handicap player," Merrins wrote. "He was forever picking my brain for things that would help him make a better swing. I don't think I've ever been around him when we didn't talk about the golf swing or a piece of equipment."
In 2011, Campbell revealed that he had been diagnosed with Alzheimer's disease. He was still playing golf as late as 2013, when he participated in the annual Women in Film Malibu Golf Classic at Malibu Country Club.
In 2014, it was reported that Campbell had moved into a long-term care facility outside Nashville, Tenn.