News
Girl dominates boys in high school golf tournament, but isn't declared the winner (Huh?)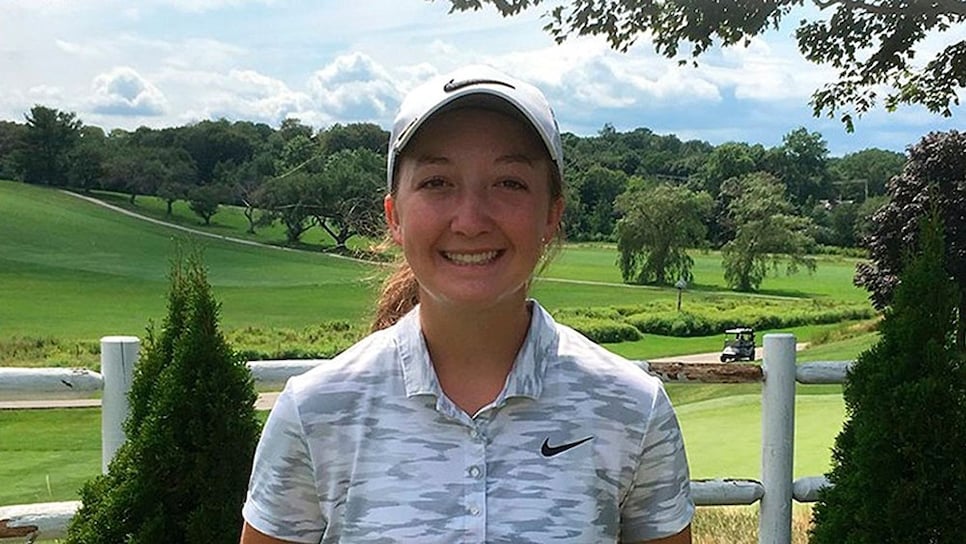 A girl who shot the best score at a Massachusetts high school golf tournament on Tuesday was not declared the winner. And no, this wasn't some Lexi-Thompson-late-penalty situation. It was due to something much simpler: She's a girl.
The Worcester Telegram & Gazette reported the unfortunate situation for Lunenburg High School junior Emily Nash, who -- at least, on the leader board -- won the Central Mass. Division 3 boys' golf tournament by four shots with a 3-over-par 75 at Blissful Meadows Golf Club in Uxbridge. So what was the problem? According to Massachusetts Interscholastic Athletic Association rules, girls who play on fall boys' sports teams aren't eligible to compete in individual championships. This meant that while Nash's score counted toward her team's total, it didn't count for the individual competition. Odd.
"It's a real injustice that she wasn't announced as the winner," Robert Dufresne, a volunteer rules official who helped run the tournament told the Worcester Telegram & Gazette.
It sure seems that way, though, at least Emily and her coach were made aware of the rule before the tournament started. Lunenburg didn't qualify for next week's state tournament, which means Emily's season is over. However, she is eligible to play for the school's girls' team -- and in the state's girls' individual events -- in the spring. Last year, she finished third in her section and fourth in the state tournament.
Nico Ciolino, who officially finished first place on Tuesday, offered his first-place trophy to Nash, but she didn't take it. And tournament director Kevin Riordan says he plans to purchase a special trophy for Nash.
While those are nice gestures, something tells us Nash is going to be collecting plenty of other trophies. Go get 'em, Emily.