Putting
Get your putting in line like Daniel Berger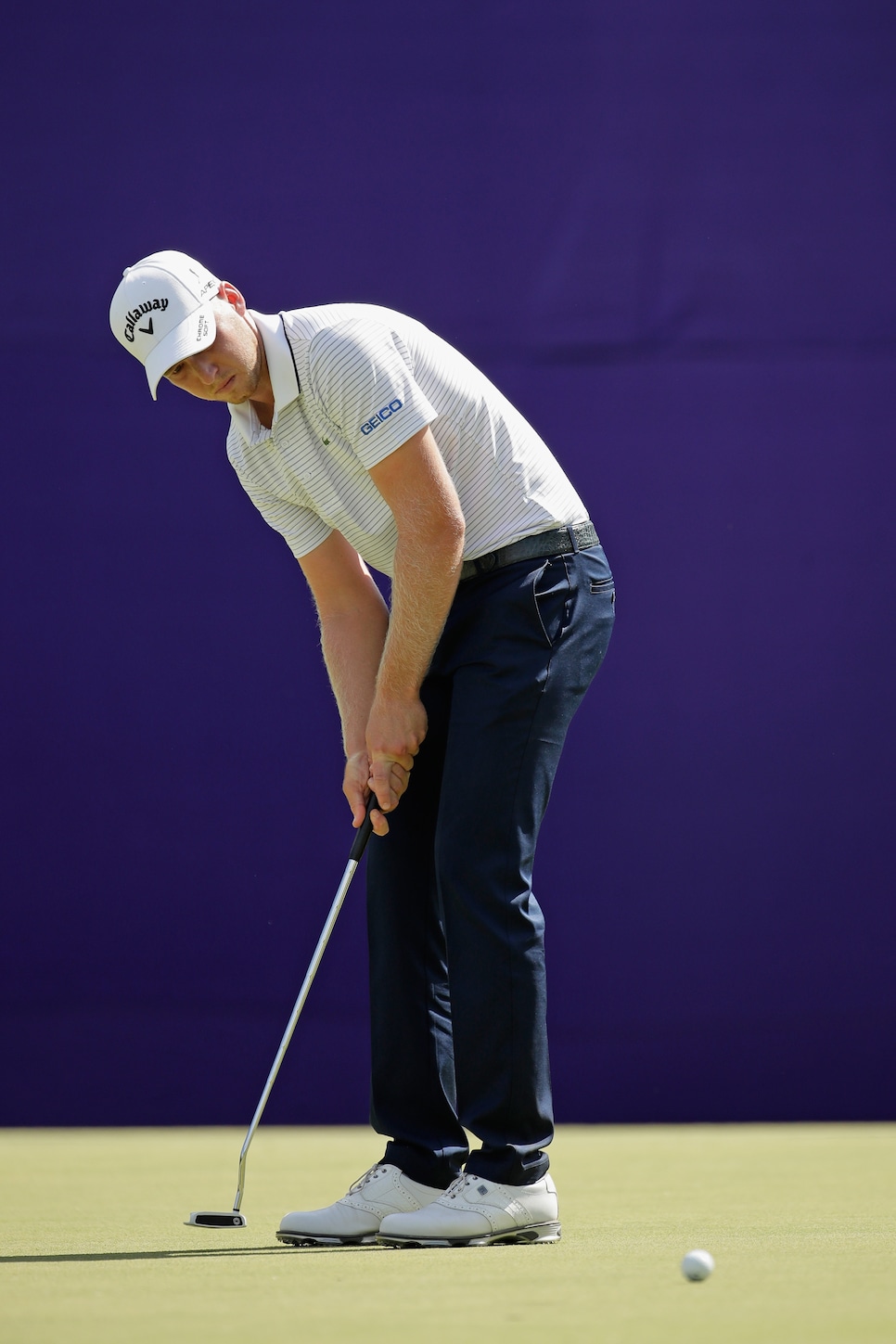 You don't shoot back-to-back 66s without a strong dose of elite ball-striking and a fine week with the putter.
Daniel Berger showed off both in Memphis, and successfully defended his title at the Fed Ex-St. Jude Classic. He beat Charl Schwartzel and Whee Kim by a shot, and put himself in the conversation for trendy dark horse U.S. Open pool picks.
Putting is considered the most idiosyncratic of skills--with players having success with a seemingly endless variety of techniques. But top Alabama teacher Wayne Flint says some important common threads will make it easier for your to make more than your share.
"When you watch Daniel Berger putt, his hands stay very quiet," says Flint, who is based at Highland Park Golf Course in Birmingham and the Bay Point Golf & Tennis Club in Panama City, Fla. "The arms, hands and putter work as one unit, and they're moved by the rocking pivot motion of the shoulders. I also like the fact that his lower body stays quiet during the stroke. That's a big help for hitting the putt solidly."
But all the stroke renovations in the world won't help you make more putts if you don't know how to get set up in a neutral position with your body and the putter aimed where you want the ball to go.
"The best thing you can learn from Daniel is how simple his setup is," says Flint. "His feet, knees, hips, shoulders, forearms and eyes are all square to his target line. He also uses a narrow, balanced stance. All of those things make it easy to start the ball on the intended line time after time. And that's really the secret of good putting--doing what you plan to do."