Instruction
Get your driver in gear like Marc Leishman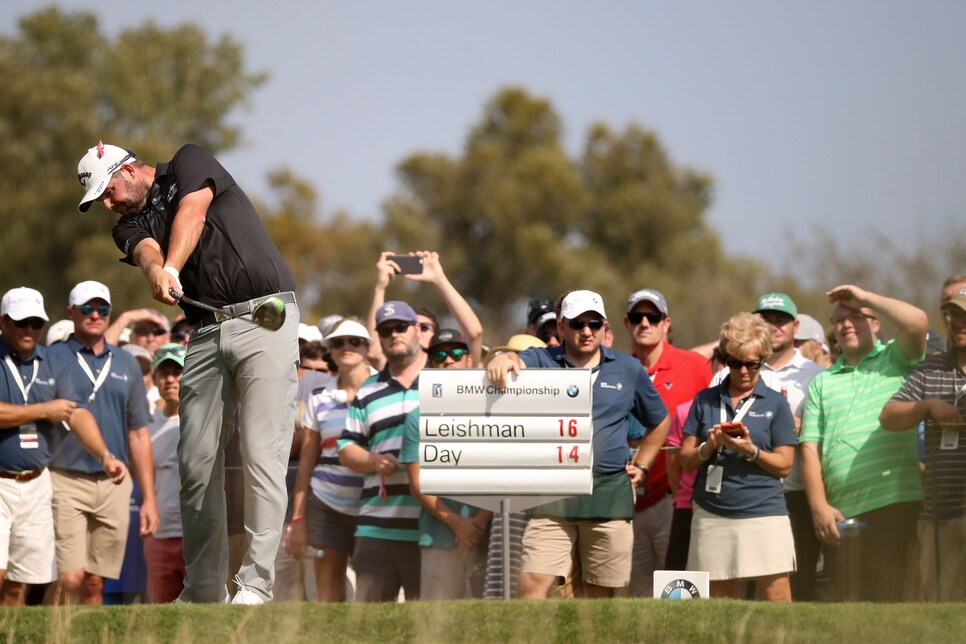 Marc Leishman closed the door this time.
Two weeks after letting a late lead slip away in Boston, Leishman lapped the field at the BMW, shooting rounds of 62-64-68-67 to break the tournament scoring record and beat Justin Rose and Rickie Fowler by five.
Driving was a big piece of the puzzle for the 33-year-old Australian at Conway Farms. Leishman averaged 311 yards off the tee while hitting 70 percent of his fairways. "It starts with his setup," says top Alabama teacher Tony Ruggiero, who is based at the Country Club of Mobile and the Bay Point Resort in Panama City Beach, Fla. "From face on, his hips and shoulders run parallel to each other, which means his left hip is slightly higher than his right at address, just like his left shoulder his higher than his right. This slight spine tilt with matching shoulders and hips is what helps him get completely wound up."
Average players run into two common problems, says Ruggiero. They have mismatched angles between their hips and shoulders, or they get the two matching, but have them level. "Either problem will keep you from wind up and hitting the ball with power and accuracy."
Leishman's sequencing also lets him produce effortless power. "From that setup, his trunk and arms move together away from the ball at the same speed," says Ruggiero. "Too many players begin from that compromised setup position and start the backswing with the arms going way too fast in relation to the body. The swing gets out of sequence from the start, and you spend the rest of it trying to get organized again."