Driving
Get Your Arms Higher For More Power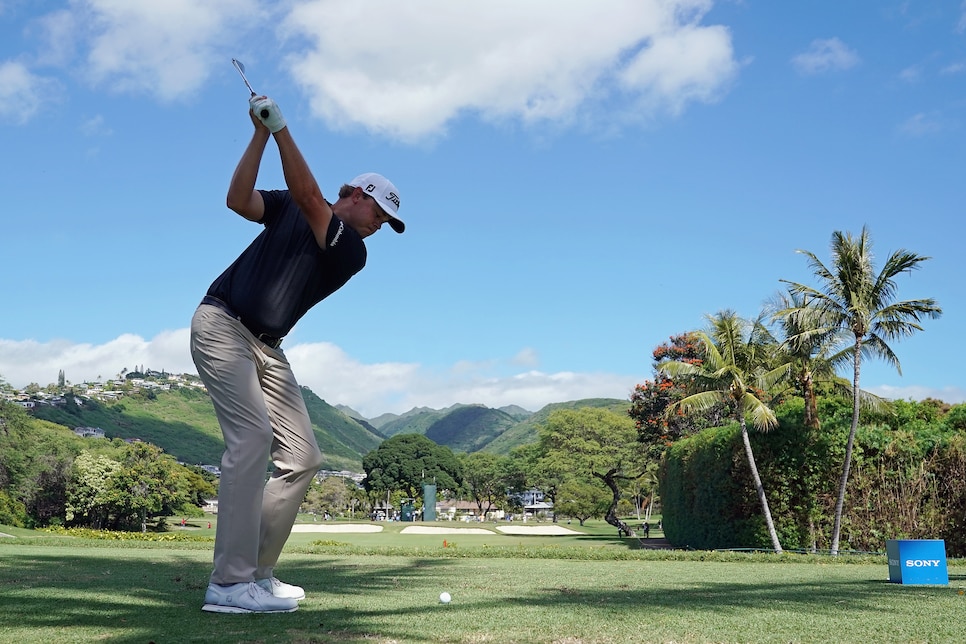 It took six playoff holes, but Patton Kizzire finally beat James Hahn to win the Sony Open--his second victory of the young season. As the pressure (and darkness) ramped up in Honolulu late Sunday afternoon, it would be natural to think that taking tight control over his swing would be the reason Kizzire was successful.
It's actually the opposite. Players who perform under pressure aren't doing something different. They're able to stay as close as possible to what they normally do. For a tour player, that means continuing to produce plenty of clubhead speed on command. Instead of getting tight and cautious, Kizzire was able to continue to create a high, free backswing--one of the primary ways any player makes more speed. "The higher you can take the grip in your backswing, the more power you can generate," says Golf Digest 50 Best Teacher Michael Jacobs, who is based at the X Golf School in Manorville, NY. "So many amateur players have heard about the drill where you hold a headcover under one of your armpits to stay 'connected'...but all that does is create restriction and less time and space to speed up the clubhead."
The next time you go to the range, leave the headcovers where they belong, says Jacobs. "Keep them on your clubs. Instead, work on getting the handle as high as you can in your backswing while still keeping the body angles you had at address," he says. "That means not lifting up out of your posture. Even a little more height will give you noticeably more speed."