Approach Shots
Get some of Lexi Thompson's balance in your game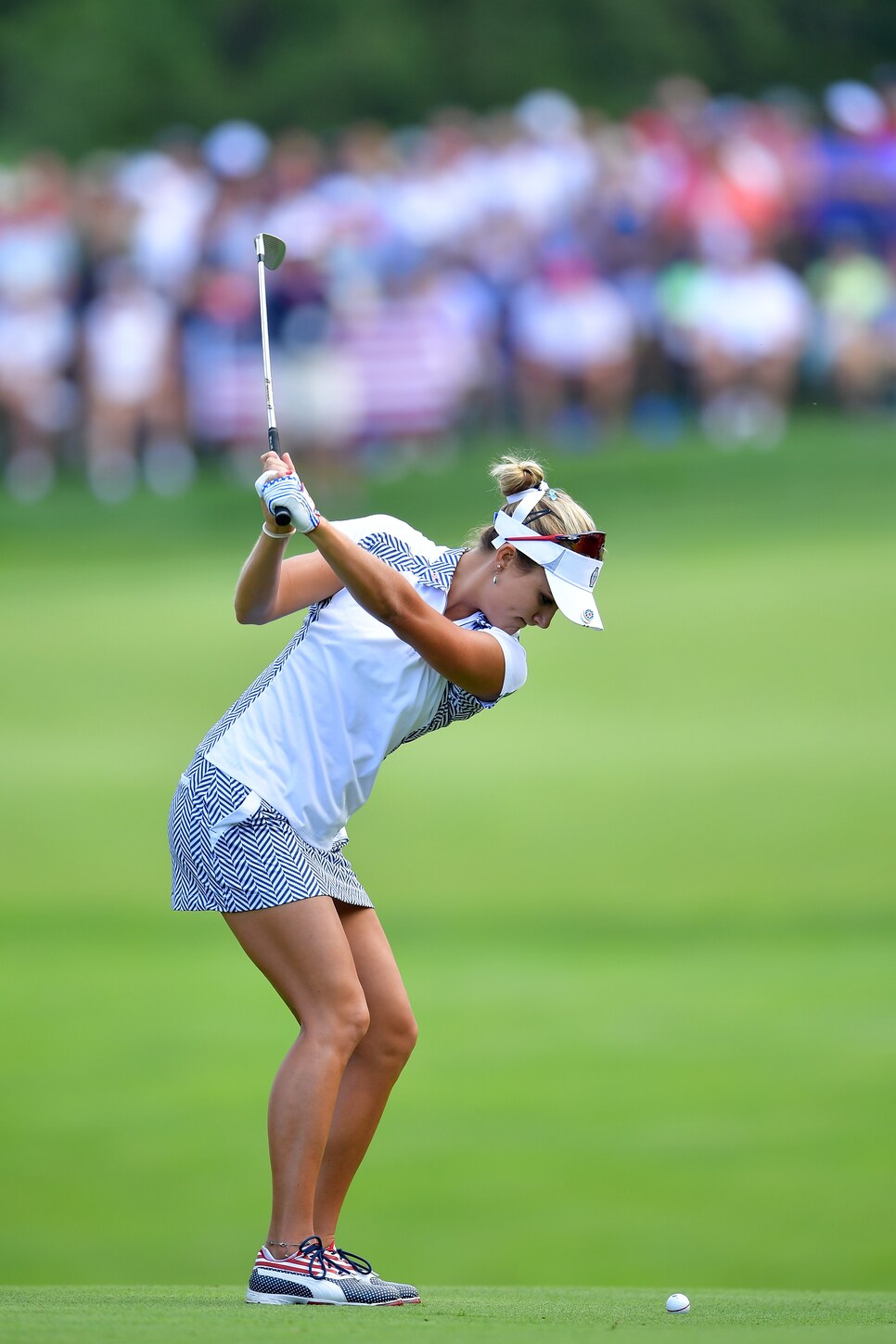 It's hard to pick what jumps out at you more when you watch Lexi Thompson--the actual jumping she does at impact, or the pyrotechnics of her golf game.
She showed off both at the Solheim Cup, playing a seven hole stretch in eight under in her match against Anna Nordqvist to go from 4-down to 1-up. The two would end up halving their match, and Thompson would go 2-0-2 for the week on the winning American team.
To get Thompson's explosiveness, it's not enough to just add a bunch of energy, says top Alabama teacher Tony Ruggiero. You need balance and stability first.
"Lexi's swing is super athletic, but it starts with the right base," says Ruggiero, who is based at the Country Club of Mobile and Sheraton Bay Point Resort in Panama City Beach, Fla. "On her backswing, her head is so steady. Her chest turns with her hips, but she stays balanced, and her weight doesn't move out over her toes."
That balance is what lets her use the ground so effectively--as shown by her signature surge through impact. "Way too many players don't have that balanced setup, or they start OK but don't keep it," says Ruggiero. "I like to have my players hit balls in bare feet, which makes it easier to feel where your weight is address and during the backswing. I'll have them take their stance, and I'll push them in the chest to see if they stay balanced instead of falling back."
Two keys you can use for your game come at address and in the backswing. At address, feel like you're in a position from which you could jump straight up in the air if you needed to, says Ruggiero. "Another great drill is to hit balls in bare feet with a Sharpie in your mouth. Make slow backswings feeling your weight move back toward the right foot, but not out onto the toes--and keep that Sharpie pointed at the ball while you do it," says Ruggiero. "Once you get good at that combination, you're in position to actually hit the ball hard, but from a balanced foundation."