Putting
Get rid of grip tension to avoid a Tiger-style four-putt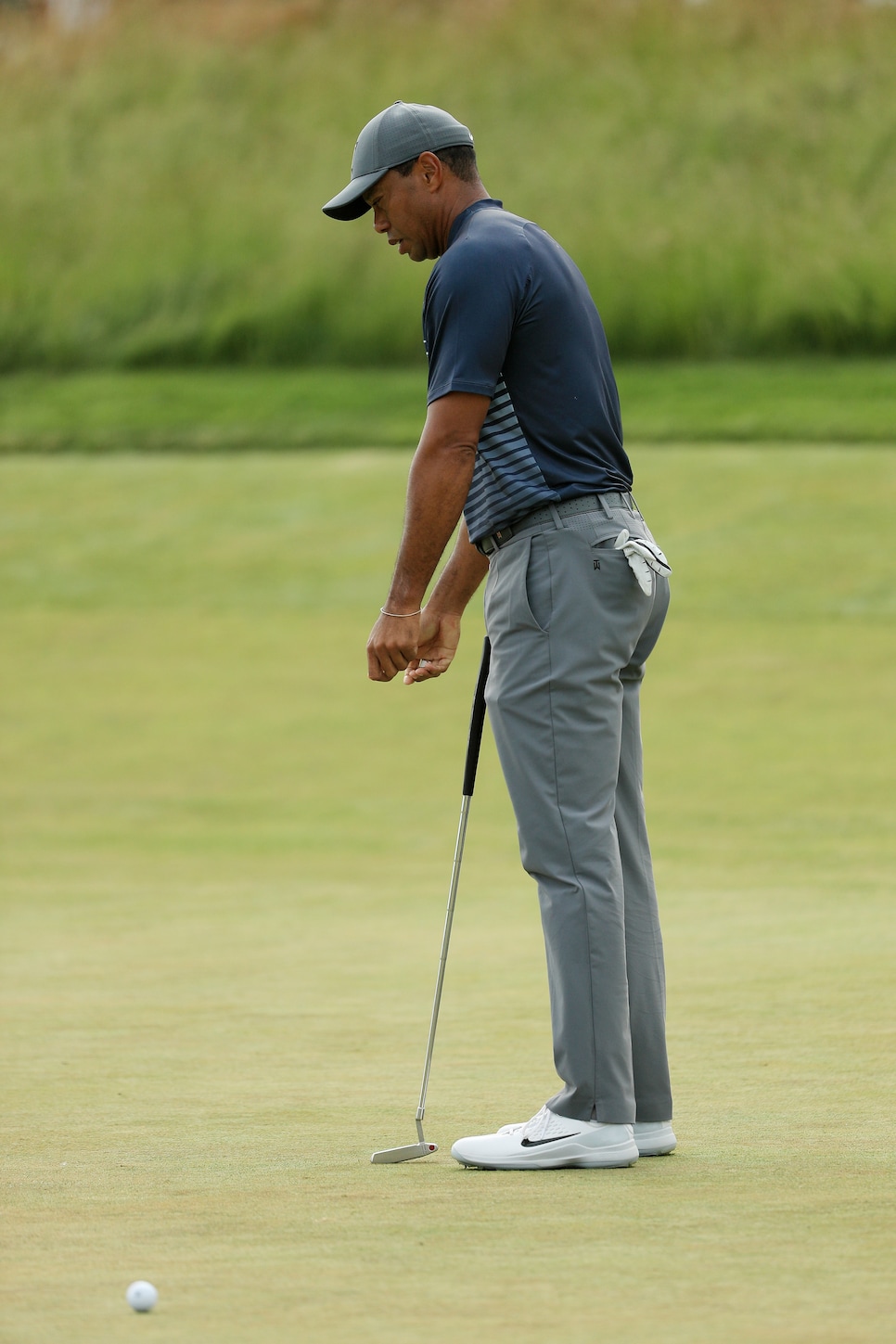 Given Tiger Woods' recent struggles with the putter, it isn't too surprising that one of the lowlights of his first-round 78 at Shinnecock Hills was a four-putt from 40 feet on the 13th hole.
He does have something of a positive track record with that club, so it might not be time to make wholesale changes. But top short game instructor Todd Sones says a key part of his setup will tend to make a player sensitive to streaks and slumps, especially on greens as slick and challenging as Shinnecock's. "Tiger has really been hitting it great lately, but his putting has been an issue. He had something like seven missed putts inside five feet at Memorial, and a four-putt Thursday," says Sones, who runs the Impact Golf School outside Chicago. "When you hold the putter more in your fingers, like he does, you're going to have more rotation and release in your stroke. That tends to lead to more tension."
When you compare Woods' putting grip with the other players in his Friday pairing, you can see a difference. "I like a grip that is more in the palms, like Justin Thomas and Dustin Johnson use," says Sones, whose new book, The Scoring Zone, was released last week. "You don't have to squeeze the grip as much, and you aren't relying on your hands to do a lot of the work."
To set your own grip that way, angle the putter handle so that it runs diagonally across your palms—not in line with the base of your fingers. "When you do it correctly, the shaft of the putter will line up with your forearms," says Sones. "And it works whether you go with a conventional hand position, left-hand-low or even the claw."
Once you have the grip in place, control the distance of your putt with the length of your backswing, not with the force you add with your hands or body. "If you take the putter back the right distance, gravity controls your speed," says Sones. "Let the the putter fall. You don't have to slow it down or speed it up, and your finish will be as long as it naturally ends up based on how far back you took it."