Approach Shots
Get control over your wedges like Jason Day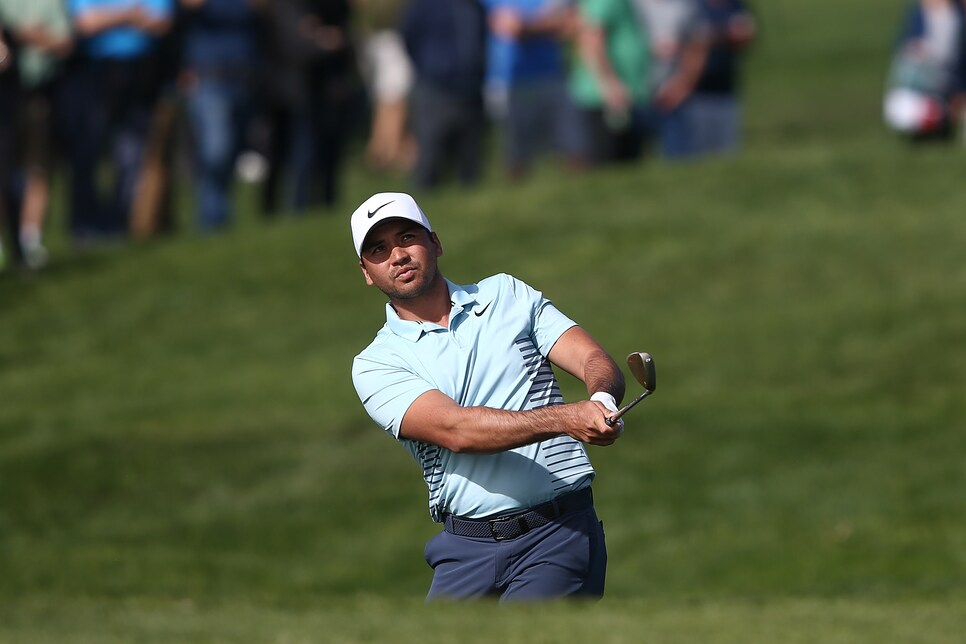 With all the recent chatter about Tiger Woods coming back, it was easy to overlook another long-hitting star who had been struggling with injuries.
Jason Day made his forgettable 2017 recede into the distance with a playoff win at Torrey Pines, beating Alex Noren on the sixth playoff hole at the Farmers Insurance Open. Day hit his wedge approach to a foot, while Noren missed into the water while trying to reach the par 5 in two.
As much heat as Day generates with his driver, it is his wedge control that stands out as a particular strength. And you don't have to swing 120 miles per hour to incorporate some of what Day does into your game.
"The key to his accuracy with wedges is his ability to keep his lower body very quiet on the backswing and downswing," says top California teacher Tom Rezendes, who is based at the NorCal Golf Academy in the Bay Area. "The flaw I see in many players is making way too much weight shift on the backswing, and a lead shoulder that ends up being way too high in the early part of the downswing."
The next time you practice, keep the driver in the bag and spend some time with your more delicate clubs, says Rezendes.
"To work on it, hit wedge shots feeling very stable on the backswing--favoring your lead side--and on the downswing work on keeping your lead shoulder low and rotating to the left. You can practice in front of a mirror as well checking that your lead shoulder is lower than or even to you trail shoulder."