The Loop
Get closer to playing Fishers Island with this $2 million home
Super-private Fishers Island Club isn't just hard to get on. It's hard to get to, too.
Separated from the coast of Connecticut by a two-mile ferry ride, the 1926 Seth Raynor-Charles Banks design is hidden away on an island populated with gated mansions and skeptical neighbors. It's not a place you pop in.
Unless, of course, you own a place there.
This modern four-bedroom, four-bath home sits on the posh east end of the island, walking distance from "the Big Club" and the beach. With its angular shape and 20-foot ceilings, it isn't a traditional-looking New England summer home, but the indoor pool and roof deck should more than compensate.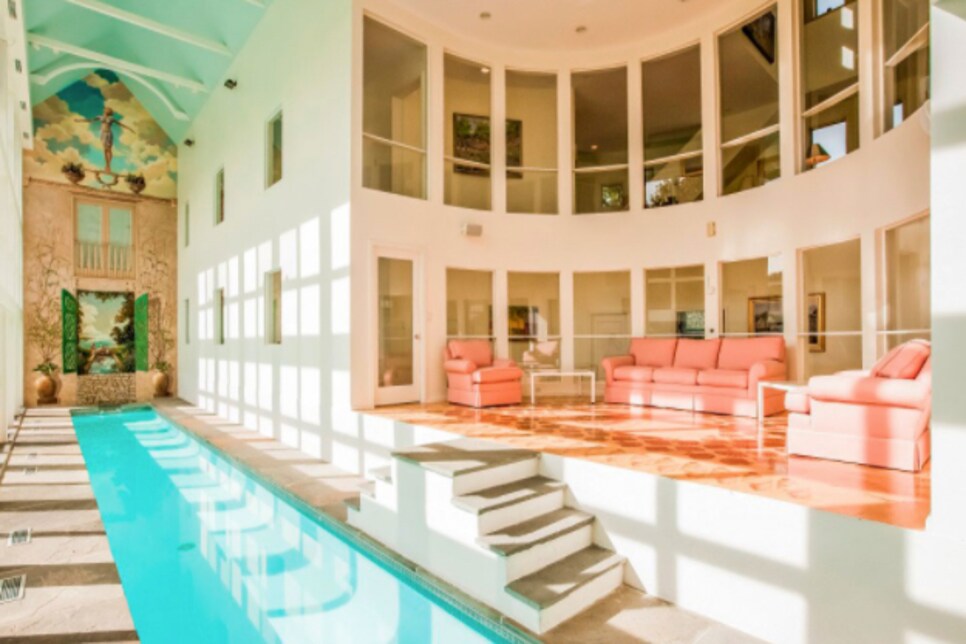 It's also a relative "bargain" at $1.95 million. The only downside? You'll need to invest in an appropriately modest "summer" car to get you back and forth from the ferry -- a five-mile drive. Show up with wads of bills spilling from your Bentley convertible and you'll get stiff-armed off the island faster than you can say "new money."