News
Germany's Leonie Harm goes from near-fatal accident to Ladies' British Amateur champion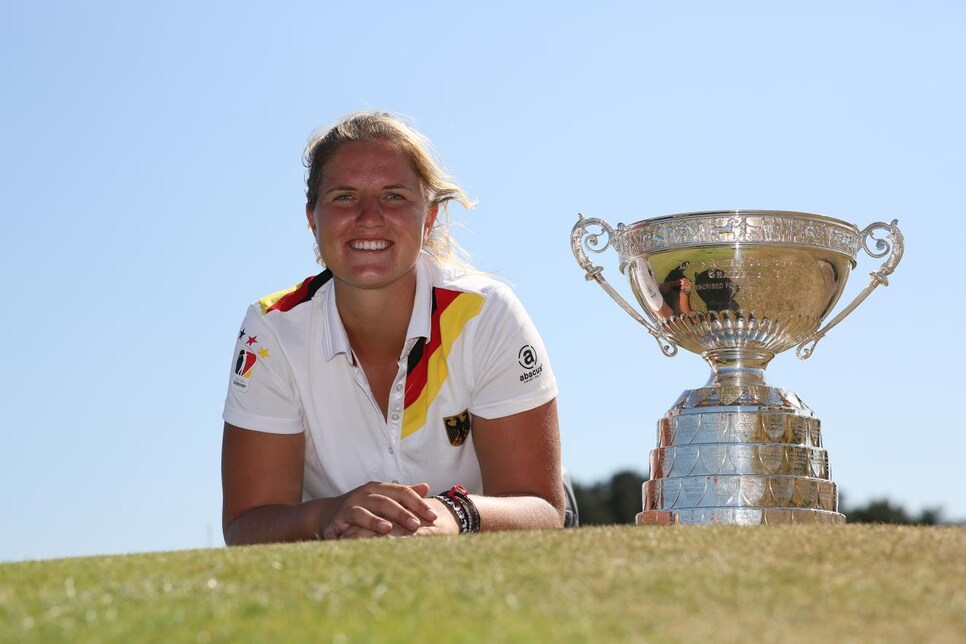 Leonie Harm's victory at the Ladies' British Amateur on Saturday at Hillside Golf Club in Southport, England, was memorable on multiple fronts. Let's begin with the historic: the 20-year-old defeated American Stephanie Lau, 3 and 2, in the 18-hole final to become the first German golfer to win the title since the event's inception in 1893.
More emotionally, it's another impressive accomplishment for a woman who nearly lost her life in 2013. Harm was jogging when a drunk driver hit her going an estimated 45 miles per hour. The accident left her in a coma, as she suffered broken ribs, a broken hip and ankle, a collapsed lung and head injuries. The family retells the prognosis that doctors told them, stating: "We'll do what we can, but there's no hope."
She has the images to prove it, having posted this photo on her Instagram feed.
Yet, Harm survived. And after a long hospital stay and rehabilitation, she even resumed playing the game she loved, golf, eventually earning a scholarship to play at the University of Houston.
In 2016, she qualified as a freshman for the NCAA Women's Championship as an individual, where she placed tied for 81st. She qualified again this past spring (finishing 42nd) as she earned honorable mention All-American honors and was named the American Athletic Conference's Player of the Year.
Earlier this summer, Harm won the German International Amateur and rose to 33rd on the World Amateur Golf Ranking.
Harm never trailed in her match with Lau, a rising senior at Northwestern, jumping out to a 2-up lead through four holes. Lau would win the fifth and sixth with birdies, but Harm took back control when Lau bogeyed the seventh and ninth to give the eventual winner a 2-up lead at the turn.
"I'm thrilled to be the champion of course, everyone loves to win," Harm said.
Harm clinched the victory on the 16th when she rolled in a five-footer for par. With the win she earns entry into this year's Ricoh Women's British Open and the Evian Championship, as well as next year's U.S. Women's Open. She also claimed a spot in next year's inaugural Augusta National Women's Amateur.