Super Bowl MVP gets back to golf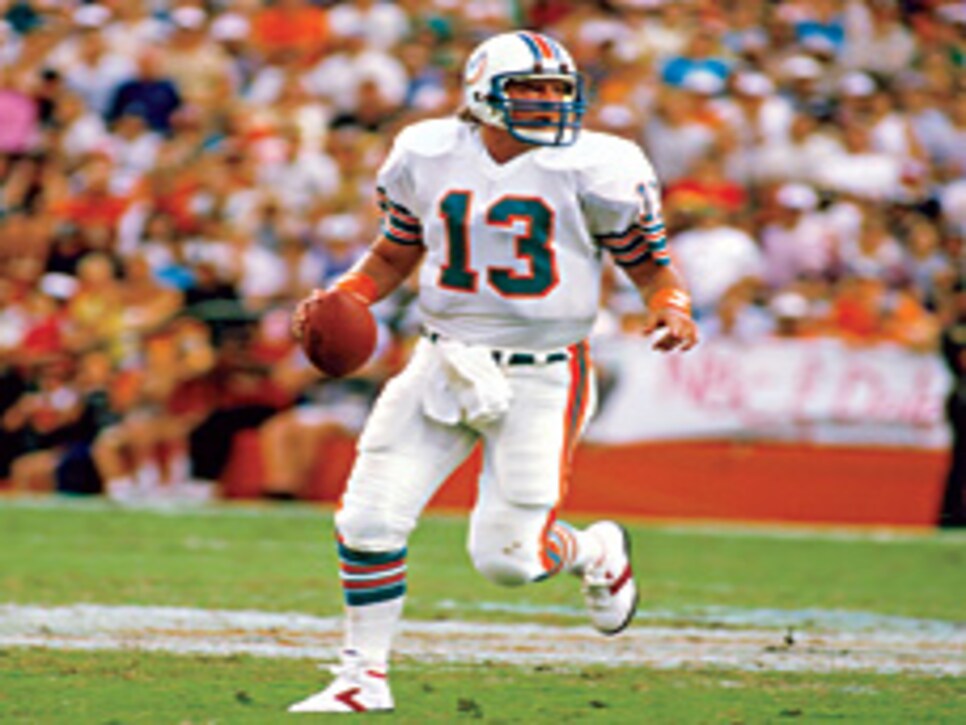 Marino holds his golf tournament at La Gorce Country Club in Miami Beach, FL
A couple of weeks after his Super Bowl victory, Indianapolis Colts quarterback Peyton Manning returned to Miami for Dan Marino's Celebrity Invitational, joining several Hall of Famers from many sports. It was Manning's first time on a course since August, and in a pre-tournament tradition, he was among a couple of groups Marino hosted at La Gorce Country Club in Miami Beach the day before the event was played at the same club. Marino's foursome included Manning, Pittsburgh Steelers quarterback Ben Roethlisberger and Dolphins kicker Olindo Mare, who shot 73 and took all the quarterbacks' cash. Manning, who had just played in the Pro Bowl in Hawaii, supported the event despite a hectic month.
Marino was his idol growing up and has become a great friend in recent years. "Everybody loves Danny," says Marino's close friend Dave Burke, vice president at The Breakers in Palm Beach and one of Marino's best golf buddies, who was there with Bryant Gumbel.
This isn't the first time Hank Kuehne has dated a celebrity, but in tennis great Venus Williams, Kuehne has found a girlfriend who understands the practice schedule and dedication required to be a world-class athlete. Kuehne won the 1998 U.S. Amateur, and in 2000 courted pop star and future "American Idol" judge Paula Abdul. Last year, Kuehne went through a divorce and battled a back and hip ailment that kept him away from the PGA Tour after the '06 Players Championship.
Williams had injury troubles of her own (wrist) last year, and only recently returned to playing tournaments. Kuehne and Williams began dating late last year, after they met through their trainer. Kuehne says he watched on TV as Williams' sister Serena won the Australian Open in January, but he doesn't expect to become Venus' hitting partner anytime soon. "Out of every sport I've ever played, I suck at tennis," he says. "I'm awful. I've got to start, I'm sure."
John Daly, the golfer and best-selling author, is talking to Harper Collins about a second book, borrowing from the vignette style of Harvey Penick's Little Red Book. . . . Roger Clemens made sure golf was nearby while son Koby participated as a third baseman in workouts with the Astros in Kissimmee, Fla. When Roger wasn't working out with the team, he was hanging out at the Ritz-Carlton Golf Club, Grande Lakes, in Orlando, where Tiger Woods and Annika Sorenstam play when they're not at Isleworth or Lake Nona. . . . While wintering in Miami Beach, Boris Becker (7-handicap) makes cameos at golf events, supporting Marino's tournament and Michael Jordan's in the Bahamas, where he partnered with Bon Jovi drummer Tico Torres.