Instruction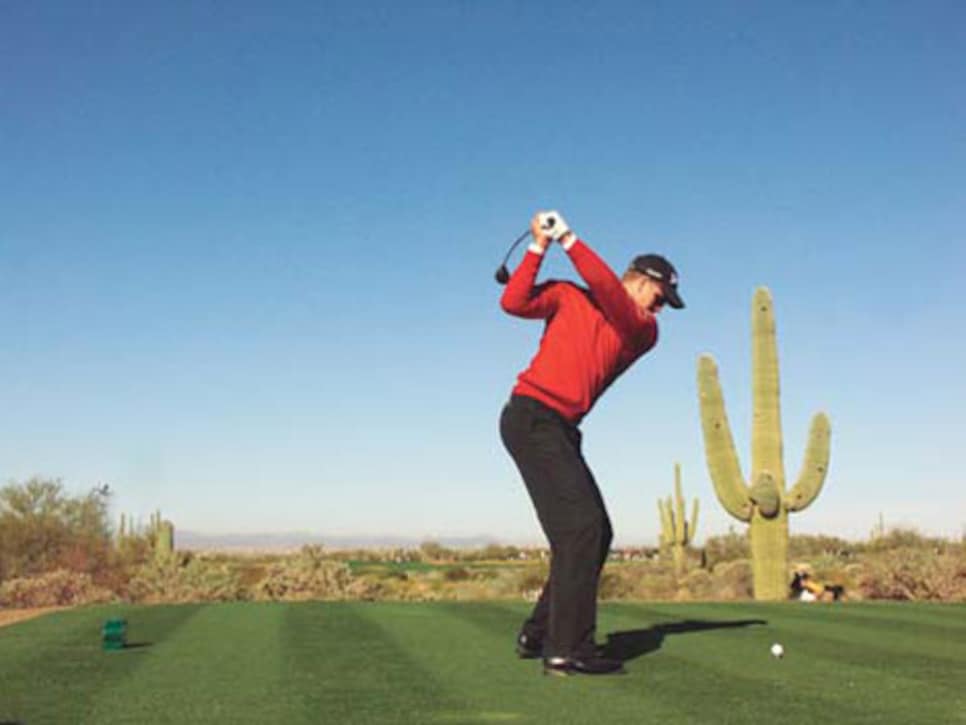 When you hear Henrik Stenson talk about his terrible struggle with the driver in 2001 and 2002—how it went from a mechanical issue to a mental problem—it sounds like he had a case of the yips.
Driver yips are more devastating for a tour player than putting yips, because there's no longer club you can use or easy grip modification you can make. Honestly, it's usually a career-ender. But Henrik got some great advice from his coach, Pete Cowen, and his sport psychologist, Torsten Hansson.
Cowen helped Henrik get to the position you see here, withthe club pointing slightly left of the target and the face slightly open at the top. That lets him feel as if he can release the club without the ball going left.
The technical name for the yips is focal dystonia—and changing where you focus your eyes can help solve the problem. Hansson had him hit balls with his eyes closed so he could focus on a different feel in his release.
It obviously worked: Henrik's win at the Match Play shows those driver problems are gone, and he's a legitimate top-10 player.
Ranked No. 4 by his peers among Golf Digest's 50 Greatest Teachers, Hank Haney owns six golf school/practice facilities in the Dallas and Fort Worth areas.