That's golf
Tour pro has WILD (!) tale of two nines on the greens at the Honda Classic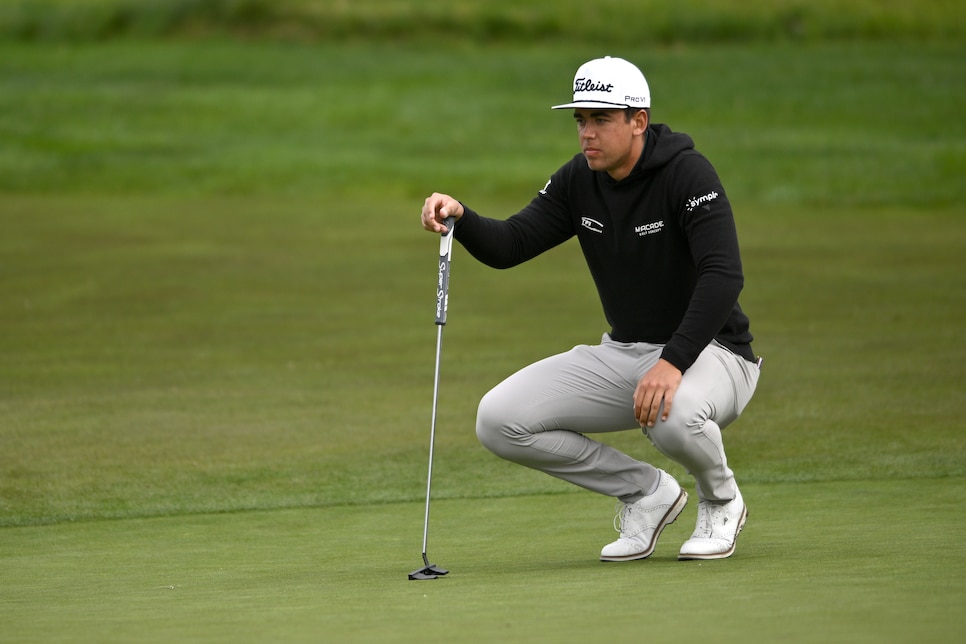 No matter your skill level in this game, you've likely had at least one of those days when you can do no wrong on the greens. When even the bad putts find a way to the bottom of the cup, and you're wondering if this is the new you. That was Garrick Higgo on Saturday at the Honda Classic.
And surely you're familiar with those days when you can't make a putt outside a foot, and even those are hit-and-hopes. Rounds that lead to a prompt benching of flatstick. That was also Higgo on Saturday at the Honda Classic.
It just depends on which nine holes you're looking at.
Starting the day at one over, Higgo lit up the front side of PGA National's Champion course, needing just nine putts to card six birdies and go out in six-under 29, his career low nine-hole score.
The 23-year-old South African was unconscious on the greens, recording nine consecutive one-putts. Hard to do better than that. He made putts of 11 feet, 10 feet, nine feet, seven feet and two from just under eight feet. All totaled, he made over 60 feet of putts, which helped him move from starting the day on cut line to inside the top 10 by the time he made the turn.
Then, everything changed. On the back nine, he didn't have a single one-putt. Remember he took nine putts on the front? He took 19 (!) on the back. Eight two-putts and one three-jack. The longest putt he made: two feet, two inches on the 18th hole. In total, he made just over 11 feet of putts on the back.
Sure, part of it was due to leaving himself lengthy first putts, but for a guy who quite literally couldn't miss on the front, it was a jarring shift. And still, he had several makeable looks inside 11 feet coming home, all of which missed. The ultimate tale of two nines.
All totaled, it was moving-day four-under 66—no doubt a welcome score at the difficult Champion course. But for Higgo, he might be wondering where the magic went.