Journeys
South Africa's Garrick Higgo has had a journey of tragedy and triumph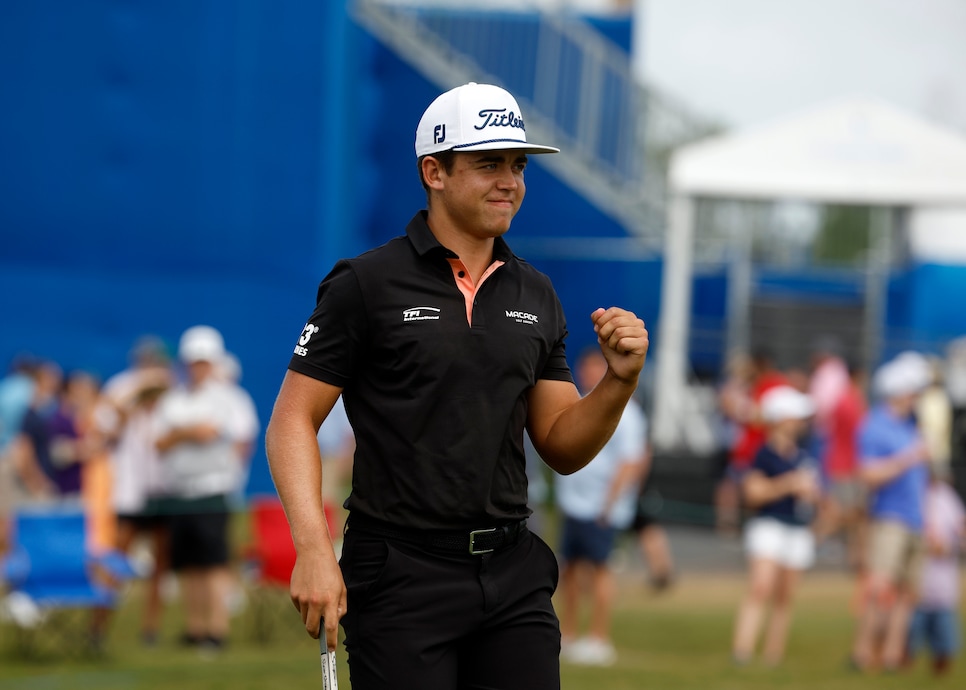 My dad loved the game. He taught me how to play when I was a child growing up in South Africa. When I was 9, my family made the 13-hour drive to Johannesburg to visit our newborn cousin. I can barely talk about what happened. My dad, Michael, my mom, Susan, my older brother, Michael, and my younger sister, Calista, and I were all in the car when another vehicle struck us. My father didn't survive.
I got a letter from Gary Player, whom I'd met through my former swing coach and lifelong mentor, Cliff Barnard.
Gary's mother died when he was young, too. We developed a special bond. We call each other and talk about everything. Before the 2016 U.S. Amateur at Oakland Hills, where Gary won the 1972 PGA Championship, he talked me through every hole. Gary tells it like it is. If he notices parts of my game that need improvement, he'll let me know.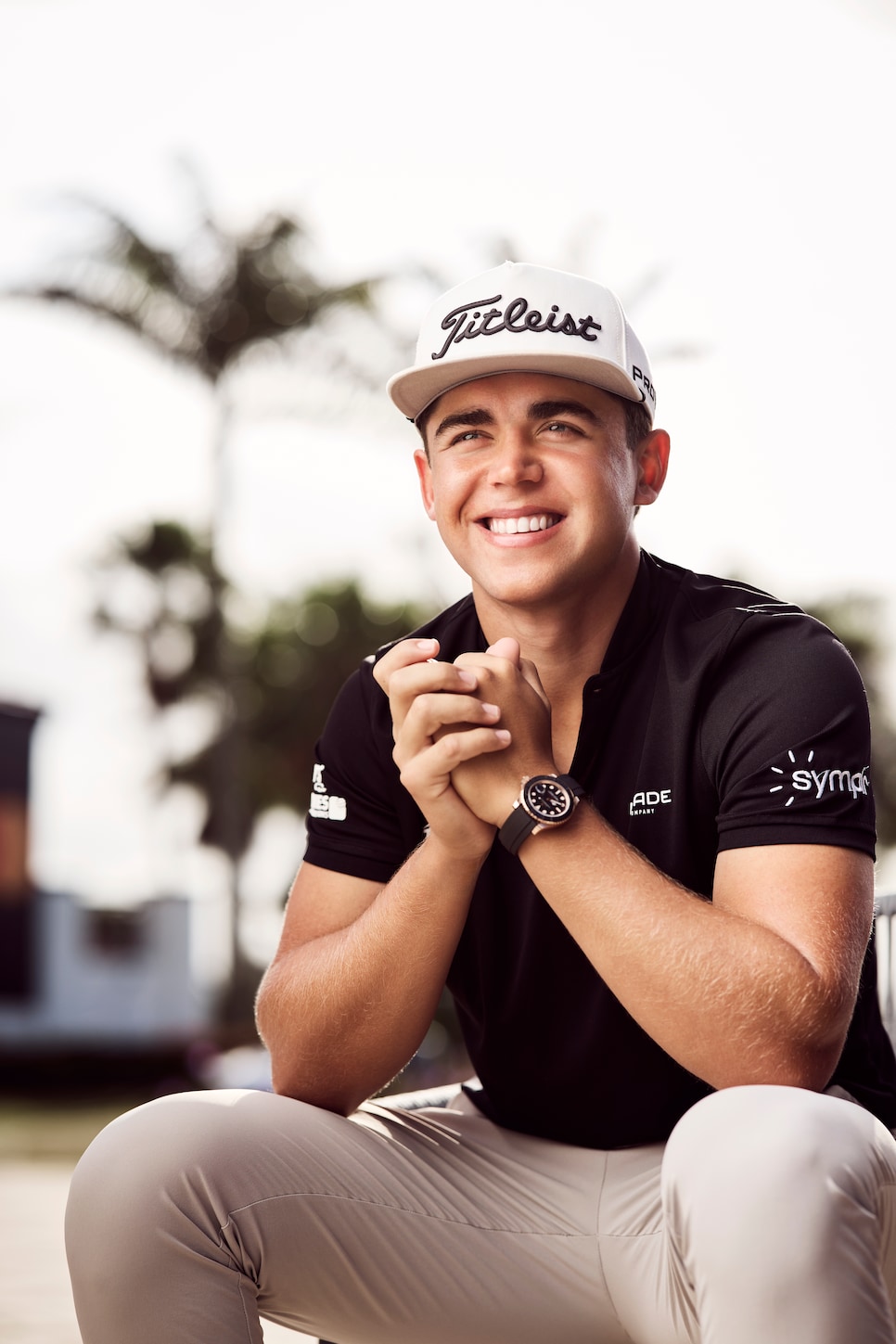 Photograph by Jensen Larson
After my dad died, we moved to Stellenbosch near Cape Town.
It's similar to Napa Valley but with more mountains. My siblings didn't play golf, but I became serious about it as a teenager. My dad was an excellent rugby and cricket player. He was 6-foot-10. I'm only 6-foot, but I played rugby as a kid, too. I made up for my lack of size by being cheeky: I mixed creativity with a bit of trash talk. When I was 13, I went in for a tackle, and my elbow snapped outward. My mom said: "That's it. No more." The recovery was so long, I couldn't play golf for a year.
Still, when I was 17, I became the No. 1 amateur in South Africa.
In 2017, I played the U.S. Junior and lost to Matthew Wolff in the semifinals. UNLV offered me a full ride.
I enjoyed college, but I was itching to get out on tour.
After one year, I left UNLV to turn pro and moved back to South Africa to play on the Big Easy Tour, a developmental tour. In my first event, I missed the cut, but I didn't question myself or my decision. I wanted to be a pro no matter what. In my second event, I won.
I moved up to the Challenge Tour.
Then COVID hit. We didn't play again until June 2020. It was a hard time for so many, but I focused on the positives: I had a good practice setup hitting balls indoors with my TrackMan, and I got to spend time with my family who I'd missed while traveling.
The tours started back up, and I played the 2020 Portugal Open, a co-sanctioned event with the European Tour.
I teased my agent, "Don't book a return flight home for me. I'm going to win," and I did. The win got me straight onto the European Tour. All of my plans changed after that day.
The European Tour was a big level up.
I missed eight cuts in six months. My driving accuracy and consistency needed a lot of work. When you win, your expectations go up, but you lose so much in golf that you have to realize you can still have a good week without winning. I've learned to manage my expectations with the reality of pro golf.
Then suddenly I had two European Tour wins in three starts.
Because of the pandemic, my family and my fiancee, Chandre, whom I've known since we were in primary school, didn't see those wins. My world ranking shot up to 51, and I qualified for the 2021 PGA Championship at The Ocean Course. It was the most people I've ever played in front of.
PGA Tour commissioner Jay Monahan gave me an exemption to play in the Palmetto Championship.
During the front nine on Sunday, I was just trying to hang on because I didn't have my A-game off the tee. I like scrambling, and I made some great saves. On the 13th hole, I snap-hooked a drive, and it ricocheted back to the forward tees, but I managed to save par. There weren't many leader boards early in the round, so I didn't know that things were crumbling for Chesson Hadley. The course looks simple, but if you hit the ball just a little off-line, there's a lot of trouble. I could have imploded just as easily as the other guys, but I parred everything coming in.
I was warming up for a potential playoff when I was told I had won.
It was an incredible moment to secure my PGA Tour card. My mom was there. It was the first time in two years that she was able to watch me compete. During my press conference, Gary Player called me. He said, "I don't think I've ever been more excited about anybody winning a golf tournament."
After that win, I've settled into a life in Sea Island, Georgia, with Chandre.
She travels with me now, and I'm friends with the South Africans and Aussies on tour. After two years of living on the road, I've found where I'm supposed to be. —With Gabrielle Herzig