Journeys
Lexi Thompson's brother becomes the third sibling in the family to make it to the show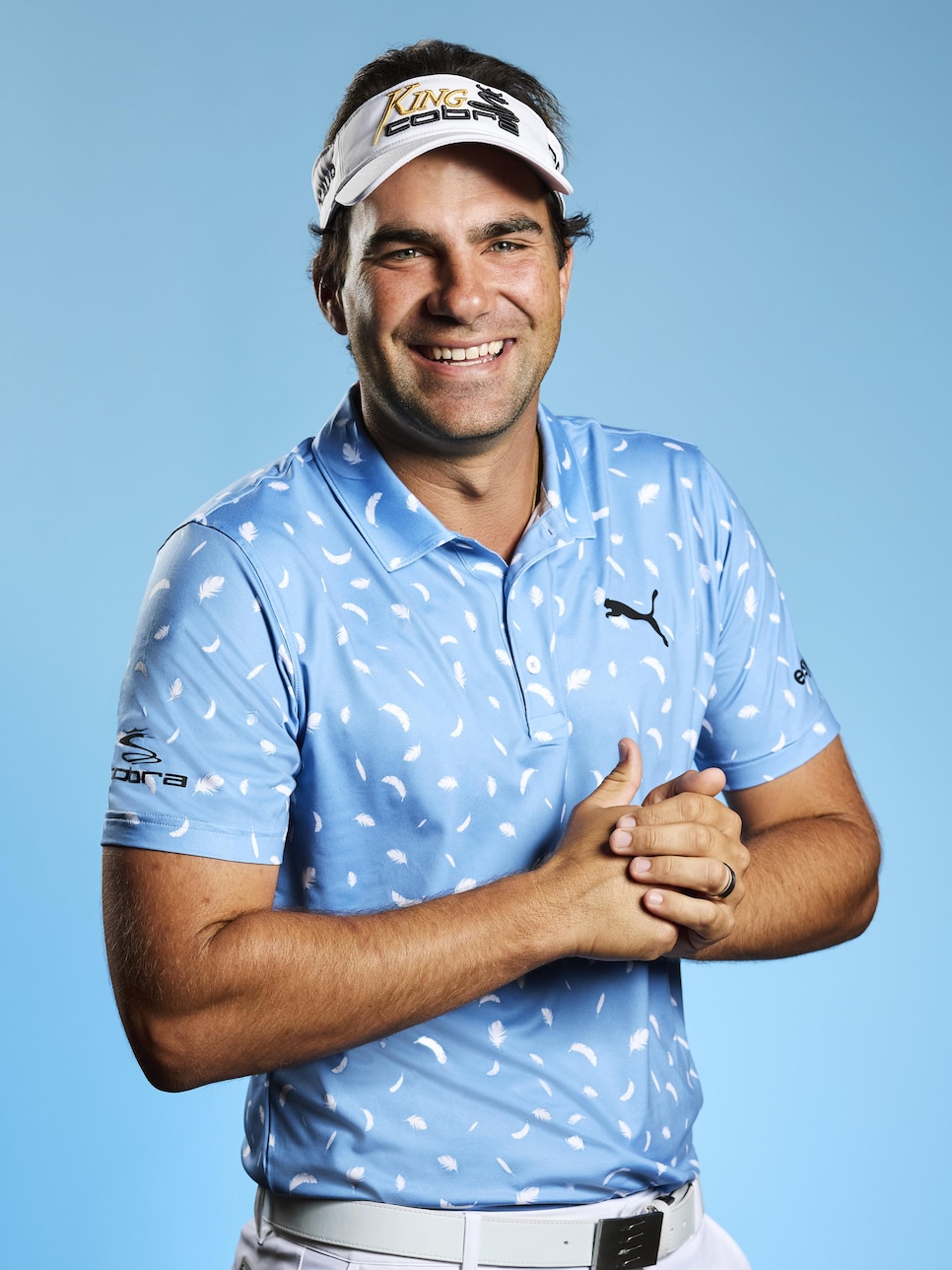 Photograph by Jensen Larson
Iwas raised on No. 12 at Eagle Trace Golf Course in Coral Springs, Fla., with my brother, Nick, and sister, Lexi. We could play as much golf as we wanted, and we did. Lexi has always done her thing—that's probably why she's so good—but we'd pull her into sibling competitions. We're a family back at the house, but when it comes to competition, there wasn't much fun. It's intense.
Nick's 10 years older, so I grew up seeing him play on the PGA Tour, and Lexi, two years younger, is obviously incredible. It got hard when people asked, "When is it going to be you out there?" Sometimes I wish people would talk about it less, but it doesn't bother me anymore. I'm so proud of what they've done. When I was younger, though, it added pressure.
I was home schooled for middle and high school, which was great for being able to practice and go to tournaments, so I wanted to get out of Florida for college. Chuck Winstead is the coach at LSU, and I loved the practice facility.
After my junior year, I went to Q school. If you don't make it through as an amateur, you can go back to college. Some coaches allow it. But I had a full ride to LSU, and coach thought missing a couple of college events to play Q school wasn't OK. He's not wrong, but I was playing decent golf, and I wanted to see the next level. My dad has always said: Just go, get yourself beat and figure out where you need to get better.
I got through and played well on the Korn Ferry in 2015, finishing in the top 10 three times. I was so cocky, thinking I was going to beat everyone up out there. I think differently now. Once you learn how wrong golf can go, you show it a little more respect. I didn't know how wrong things could go—until they did.
I was playing in the Wichita Open, and I hit a ball from the middle of the fairway into a lake. I did it again on No. 15. This lake is not in play at all. I went to the next event, and in less than two days, that golf swing had taken over my game. I had lost the ability to control the ball.
'Once you learn how wrong golf can go, you show it a little more respect. I didn't know how wrong things could go—until they did.'
I fired my caddie. "Dude, I know what's about to happen," I told him. "There is no coming back from this. You're going to hate me if you stay on this bag." I got my dad and a friend to come out. I wanted somebody who I trusted and loved me because I knew it was going to get really bad.
I lost my card in 2018. I went home and was so defeated, sitting in my own puddle, pouting. I stopped playing. But I was getting married, and I didn't want us to start out without any money. I began caddieing at Pine Tree in Florida, and I caddied for Lexi in a few events. I was on the bag when she won the CME. Lexi makes the game look easy. She plays shot by shot. After watching her move around that golf course, I thought, If I can break it down, play each shot the same way instead of making it so complicated, I can play again.
The guys I was caddieing for at Pine Tree—successful guys, doctors, businessmen—convinced me to play against them. I was done thinking about how bad I screwed it up. I was just trying to make contact with the ball, have fun and not embarrass myself.
I was playing pretty well. Losing my game took me from a great ball-striker with crappy putting to a guy who couldn't hit the ball but could get the ball in the hole. I decided to go to Korn Ferry Q school one last time. If I missed, I'd be done. I shot 21 under—finishing as co-medalist. It's like it wasn't even me—like it was God's work.
While playing Korn Ferry, I went back to school and was able to get my degree in business management on the road because COVID made classes remote. During the 2020-'21 super season, I had five top 10 finishes, including a win.
I'm on the PGA Tour and a better golfer now. I can save myself out there. My dad taught me the moment's never as big as you think it is. Whenever I have kids, that's exactly what I'll tell them, if they decide to play golf or be brainiacs or whatever. What happened mattered back then, but I get to start over at the next level. I have two siblings who are great golfers. They've made their entrance into the golf world, and now it's time for me to make my entrance.