The Loop
Furyk leads; Couples optimistic at Tiger's event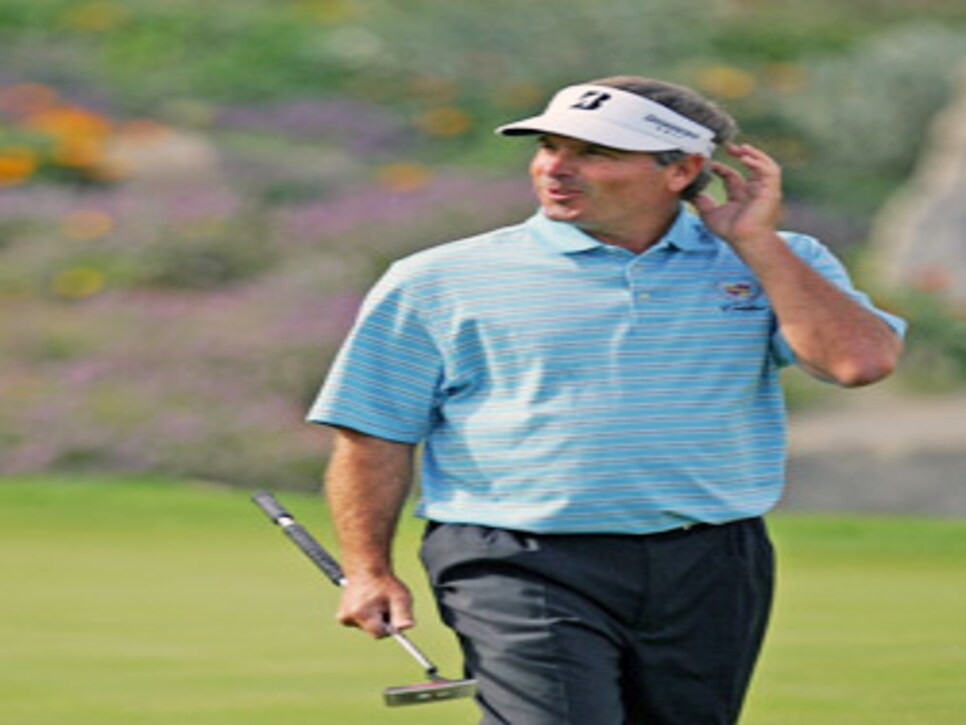 THOUSAND OAKS, Calif.--Fred Couples would like to compete at Augusta National next year and will likely open 2008 at the Bob Hope Chrysler Classic. If his cranky back holds up.
"I get sick and tired of talking about my back, but I'm going to play," Couples said Thursday at Sherwood Country Club, where he opened the Target World Challenge with a 2-over-par 74.
Couples has little pain swinging a club; it's the bending over that kills him. Especially reading putts.
"When I play, nothing hurts," says Couples. "It's all the other stuff. I hurt myself getting out of a chair, putting on my pants, anything like that. But swinging . . . I usually get through it."
In 2007, Couples played in two tournaments. He missed the cut at the FBR Open and tied for 30th at the Masters.
"Less than I thought," he says. "It wasn't that big a deal."
Couples has played on five U.S. Ryder Cup teams and four Presidents Cup teams. He would love to be selected a captain.
"I haven't abandoned thoughts of that," says Couples. "I would be interested in taking a team and winning a Presidents Cup or a Ryder Cup. I think it would be an honor and fun.
"The main goal in all of it is like being a coach, like taking the brunt of the action. I can promise you there are 12 guys who don't want to do 75 percent of the stuff there. So if you're a great captain, you should tell everyone you're not going to do 75 percent of the stuff. That's the way it goes."
"If I was captain two years from now and (Paul) Azinger lost (in '08), I wouldn't say I'm going to win, but I can promise you they're going to have a good time. I would bring in Robin Williams and Michael Jordan as my assistants. That's exactly what would happen. I would have Michael Jordan tell stories every night and I would have Robin Williams tell jokes for 30 minutes. That's what I would want. I don't want rah-rah speeches. My God! If you need a rah-rah speech to play in the Ryder Cup, then you've got some serious issues."