The Loop
From Golf Digest to Michigan State Head Coach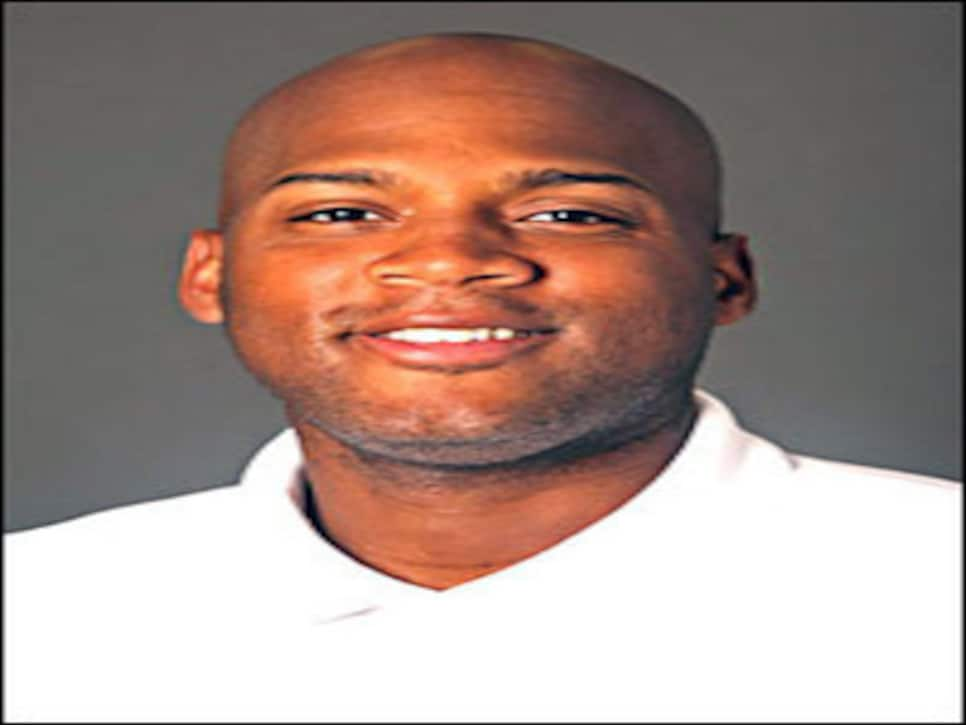 I got a call yesterday from Sam Puryear, giving me a heads-up that he had just been hired as the head golf coach at Michigan State. The news had been a long time coming in the game of golf. Sam worked as in intern at Golf Digest in 1992, and later I followed his career running the East Lake Junior Golf Academy in Atlanta and later as assistant coach for Conrad Ray's NCAA champion Stanford Cardinal. What makes this more than just a brief is that Sam is the first male African-American head golf coach at a Division I school other than the historically black colleges.
Puryear, 36, doesn't want to make this a race thing, saying he only wants to be regarded as a great head coach, which he will be. "My goal is to win the national championship," Puryear told me Thursday. "I've got the ring and I want more."
For the historical take, I went to the godfather of black coaches, Eddie Payton at Jackson State. I caught Eddie in Jackson, Miss., on Thursday morning, getting ready for his 22nd year of coaching the Tigers' golf teams. "I'm extremely happy for Sam." said Payton, older brother of the late Walter Payton. "He's paid his dues at East Lake and he worked under a great mentor at Stanford. I think he's ready to assume the responsibilities of any Division I program. My hat's off to him and Michigan State for looking past color and what the individual brings to the table. I think he's earned the opportunity, not because he's African-American, but for the amount of work he's put in."
Payton said he interviewed for a couple of Division I jobs, but was passed over, not necessarily because of his color. "I may be a little outspoken," he joked. As for his golf teams this fall, he touts senior Michael Bailey, a 3.6 student, as a kid who can play at the next level. From his women's team, watch out for Shasta Averyhardt, who is 6-foot-1, hits it 290 yards off the tee, and according to Payton, "looks like a model." As Payton said, "She's got the complete package. There's nothing keeping her from making it."