The Loop
French Open ball boy collides with player mid-match, gets completely taken out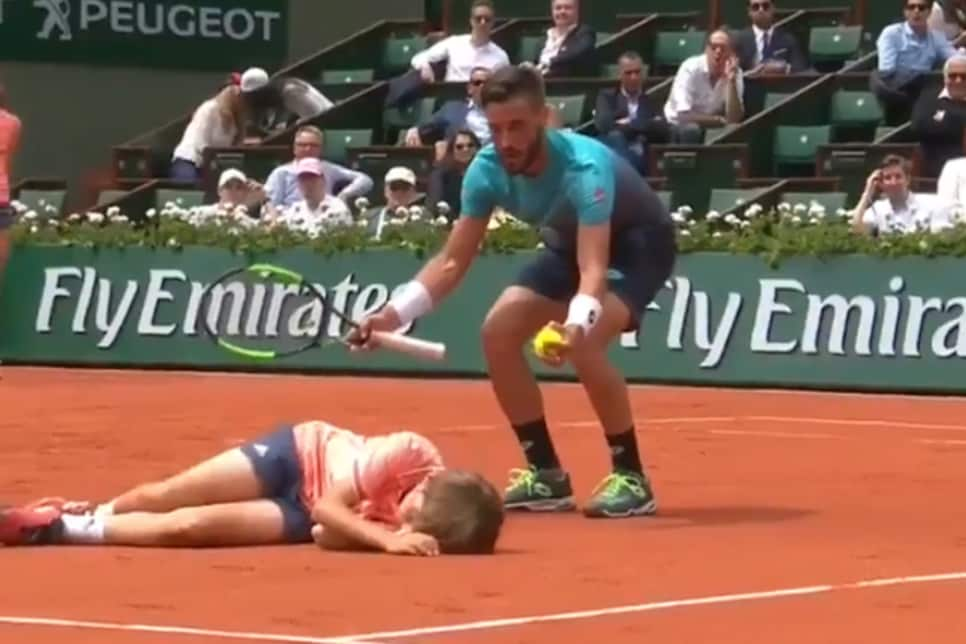 Clay Court SZN comes to a close with French Open finals next weekend, but things are already heating up at Roland Garros. Serena Williams came out dressed like Batman and then played like it, men's 4-seed Gregor Dimitrov has already bid the tournament adieu, and now Damir Džumhur has provided the viral moment of the tournament, colliding with a ball boy in the middle of five-set battle with second-seeded Alexander Zverev. Džumhur isn't a big dude—clocking in at a very average 5' 9", 154 lbs—but needless to say, he got the better end of this exchange:
Though the ball boy was clearly shaken up, he was back on his feet in about 30 seconds and able to walk off under his own power. He didn't finish the match—which Džumhur narrowly lost 2-6, 6-3, 6-4, 6-7, 5-7—but was later seen watching on from the photographer pit. On the brightside, however, at least he didn't get his bell rung as bad as this poor kid, who went full Gus Frerotte during a match back in April.
Careful out there, fellas, let's keep tennis a CTE-free zone.