The Loop
For Couples, there could be no sweeter finale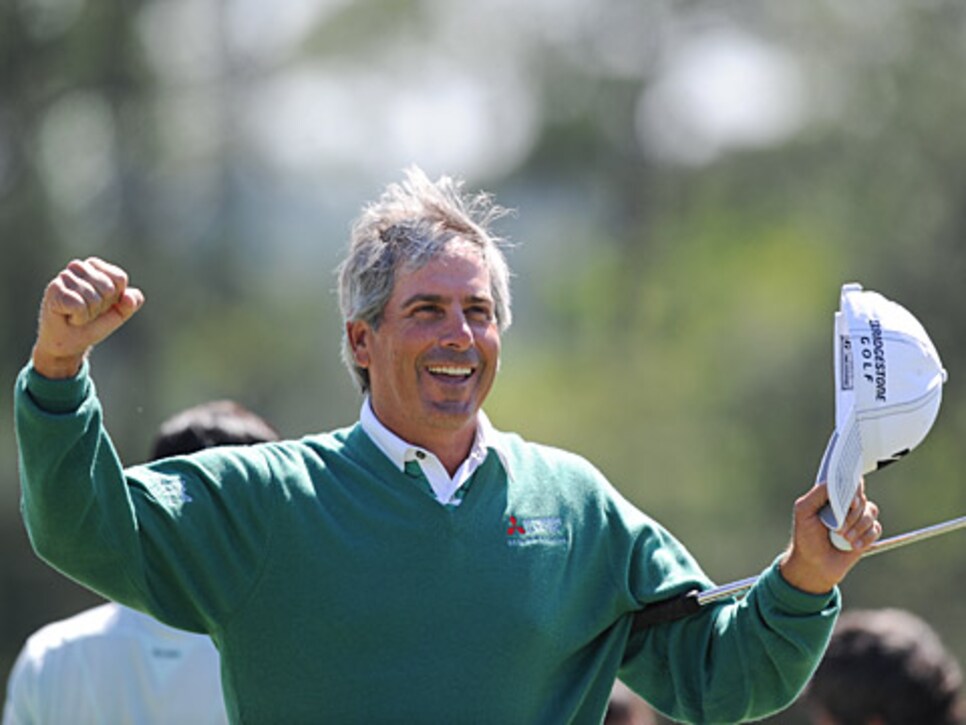 AUGUSTA, Ga. - Time has not passed Fred Couples by, not when he steps on the grounds of Augusta National GC, a place where time often seems to stand still.
Couples, at age 52, thrives amid this strange time warp of a golf championship, and on Friday he seized a share of the lead midway through the 76th Masters Tournament thanks to an impeccable five-under-par 67. That effort was the lowest round of the day and the second-lowest the 1992 champion has carded in 106 rounds.
"I feel like I'm very young when I get here," said Couples, who at five-under 139 is tied with fellow American Jason Dufner. "I have yet to come here and really worry about my age. I still hit the ball a long way, long enough to know where it's going and allow me to play the course the way I always have.
"The time will come when I won't be able to play here comfortably. But I don't feel old on this golf course just yet."
There is little doubt Couples feels comfortable in what he calls his "favorite golf tournament in the world." Along with his win 20 years ago, Couples has 10 other top-10 finishes, including sixth in 2010 when he led after an opening 66. His 71.90 scoring average is the lowest among all Masters competitors with at least 100 rounds.
Couples converted seven birdies to offset two early bogeys to lead at the completion of a round for just the fifth time in his 28 Masters starts. The 8-foot par he converted after missing the green right at the arduous par-4 11th hole was a game-saver. His third shot was a flip wedge that barely cleared the bunker. "That was an unbelievable up and down," he conceded.
The Seattle native, playing in his 601st PGA Tour event, has weathered a career that has been up and down due to chronic back problems, but little seems to bother him at sylvan Augusta National.
"I don't feel too much stress," he explained. "Now, obviously there's stress out there. What I'm getting at is, when you're playing here, I'm not going to let too many things bother me. It's so beautiful. You can't say it's your favorite place and then break a club on the fourth hole on Saturday. For me, personally, I just love the week."
Couples senses that there won't be many more weeks like this one in his career. Yes, Tom Watson nearly won the Open Championship at Turnberry in 2009 at the age of 59. The possibility that he could add a second major and 16th tour title is realistic, even with many current top-tier players like Lee Westwood, Sergio Garcia and Rory McIlroy in the fray, even if a Champions Tour member has never won one of golf's four major titles.
He was asked more than once if he could win. "I believe I can, yes," he said succinctly.
And if he should win, well, Couples doesn't know what he'd do next, but it wouldn't include much competitive golf beyond returning to Augusta. "You'd probably never see me again if I won," he said. "It would be a walk off."
And what a grand walk it would be.