News
France's Alex Levy is saying—and doing—all the right things to play in Paris at this year's Ryder Cup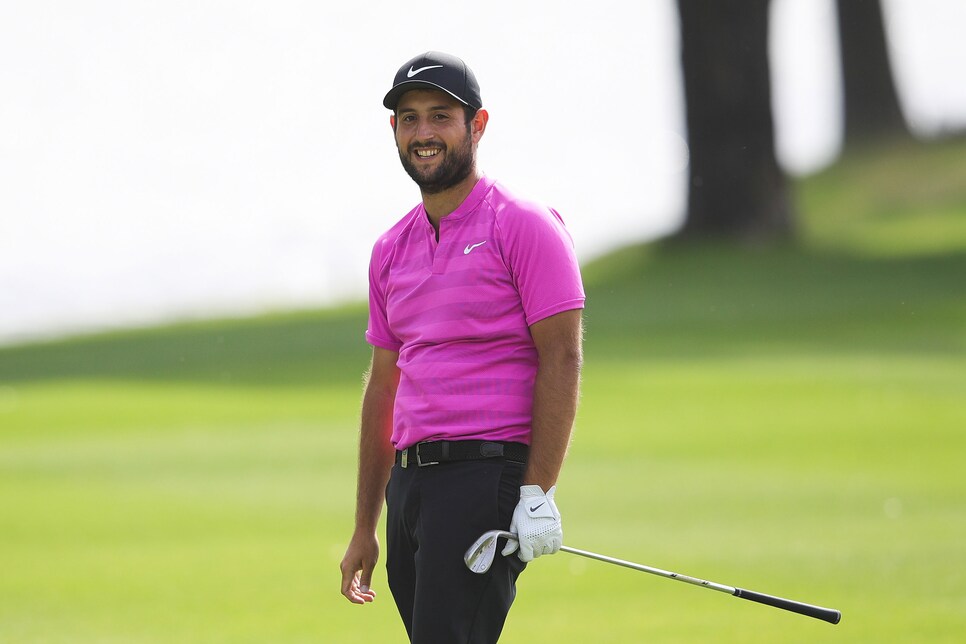 Photo By: Lintao Zhang/Getty Images
VIRGINIA WATER, England — Alex Levy hitting a golf shot is not a vision that is easy to forget. Especially under pressure, the 27-year-old Frenchman—who was born in California and now lives in Florida—swings the club with a rapidity and forcefulness that makes an immediate and lasting impression. Think Seve Ballesteros, or a young Tiger Woods in full flow. Any thought of negative consequences is forgotten amidst an uninhibited eagerness to give the ball an almighty smash.
"When I was young I dreamt of doing what I do today," says Levy, who opened with a two-under-par 70 in the BMW PGA Championship at Wentworth as he looked to build on momentum from posting top-five finishes in three of his last six European Tour starts. "So now I just enjoy myself. That is why I am the way I am on the course, even when I am in contention. I can only be myself and be aggressive. That is my character. Under pressure, it is easier to be yourself rather than try to be something you are not. The real me comes out. I can control my routine and my practice and my technique, but my personality is me. I cannot control that. Which is good. When I stop being myself, I don't play so well."
Still, for all his inability to change too much, one year ago Levy recognized that something had to be done if he was ever to be more than a better-than-average European Tour player. So he started working with acclaimed swing coach Pete Cowen and putting guru Phil Kenyon. Working hard, too. Four times last winter, Levy swapped the warmth of Miami for the bitter cold of a Northern English winter. On each occasion, he underlined his commitment to improvement by spending two long days working with Cowen at his Rotherham driving range.
"Alex is so much fun to watch," Cowen confirms. "He goes for everything. And now that he understands his technique better, he is able to go for it even more. Even when he is in contention. Which is fine, but there is a limit. The key is reining him back. When he is going well, his tendency is to hit the ball harder and harder. But eventually he goes over the edge of the cliff. My job is to keep him playing great, at the stage where he is on the right side of that point of no return."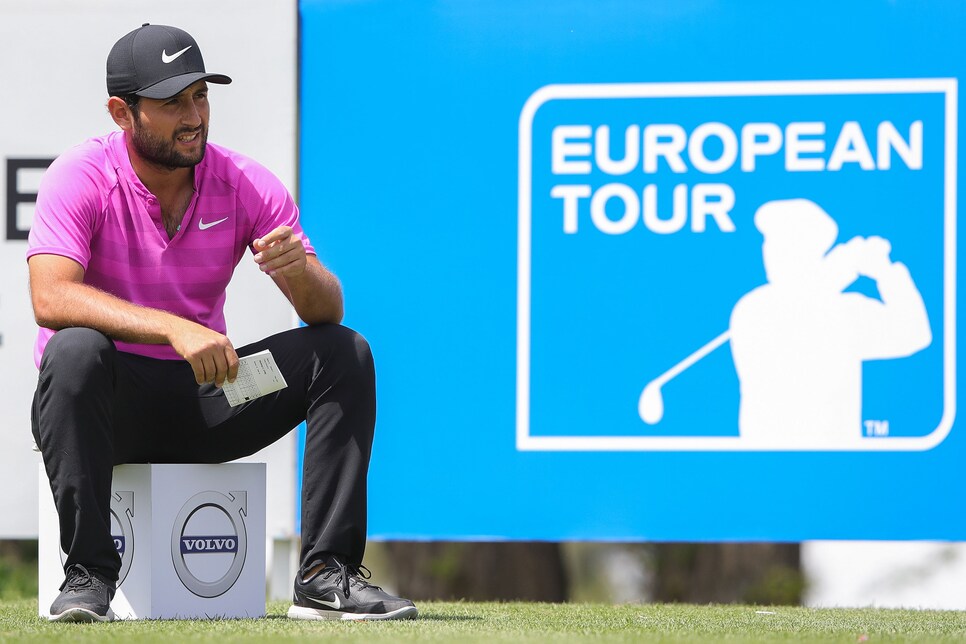 Lintao Zhang/Getty Images
Indeed, Levy's stereotypically swashbuckling philosophy and approach had, in the past, gotten him into trouble. Not so much these days though. With one victory this year, his fifth career title on the European Tour, and three other top-seven finishes, the South Beach resident is both a man on the rise and a man with a mission. Four months from now, he hopes to be the fourth Frenchman to play in the Ryder Cup, and the first to do so on home ground.
Speaking after his opening 70, which left him four off the lead, Levy was careful to downplay his chances of following compatriots Jean Van de Velde, Thomas Levet and Victor Dubuisson into Europe's colors. But there was no understating his desire to do so.
"It was for the Ryder Cup that I made all my changes," he said. "It is my dream to play in the matches this year. And it is a nice thing to have in my mind. But that is not what will get me there. I need to control my practice and my play. That is what will get me on the team. I can't control the other players. I can't control who [European skipper] Thomas Bjorn picks. The only thing I can control is the way I play golf."
The feeling here (one shared by Cowen) is that Levy will almost certainly have to play his way onto the 12-man European squad charged with winning back the Ryder Cup at Le Golf National in September. It is likely that at least one or two of the more established players will not qualify, forcing Bjorn's hand in selecting them. But if there is a pick to spare, Bjorn could do a lot worse than select Levy, who played well for the Dane earlier this year in the EurAsia Cup. This bundle of restless energy would bring a lot of enthusiasm to the team room—and also in the grandstands where local fans would anxiously and enthusiastically root on their countryman.
There would likely be only one problem. Armed with the perfect game for match play and a partisan home crowd at his back—"I like when a lot of people come to watch," he says—even Cowen might have trouble keeping Levy's swing speed down to a blur.