The Loop
Fowler finds his game late in first round
AUGUSTA, Ga. -- For most of Thursday's first round, the only thing that made Rickie Fowler stand out at the Masters was his cap-to-shoes all-green outfit. While fellow competitor Rory McIlroy was off to a torrid start, shooting a seven-under 65, Fowler was stuck in neutral.
But Fowler birdied four of the last five holes, rallying for a 70 that left the 22-year-old very much in the picture in his first trip to Augusta National.
"Got off to a rough start and didn't make any birdies until 14," Fowler said. "Definitely a nice way to finish."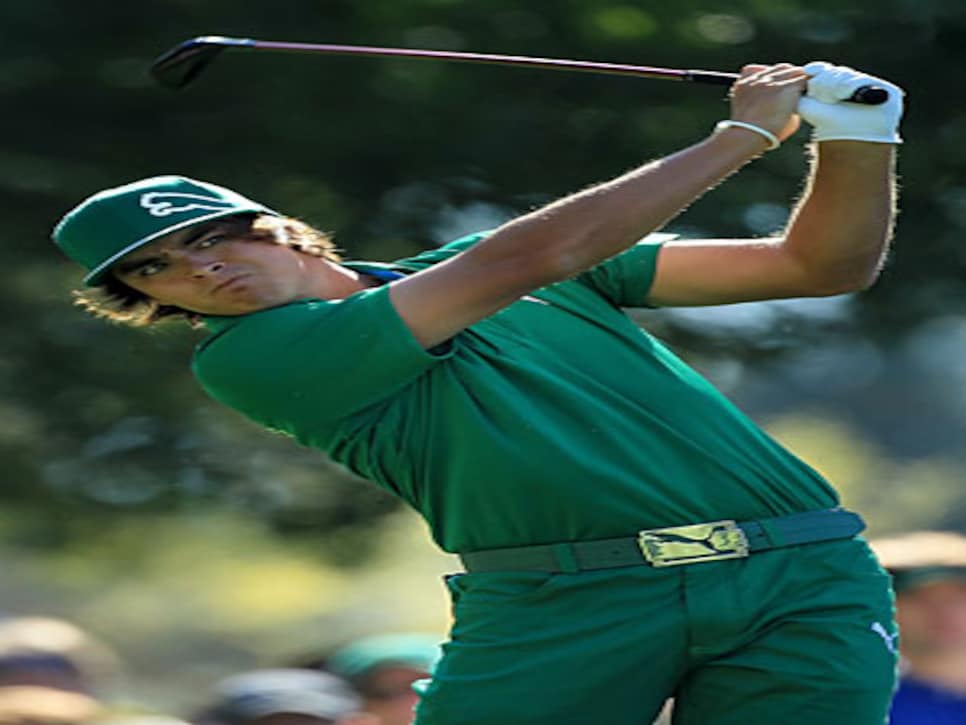 Fowler felt that McIlroy's good form finally wore off on him midway through the second nine. "It was nice playing alongside Rory," said Fowler. "He looked like he was doing everything right. He was swinging with a lot of confidence. I thought he was going to get a couple of more [birdies] and get to 8 or 9 [under]. It's nice to see someone play well and, see that [a low score] is out there. We'll give it a shot tomorrow."
In an outfit that wasn't far off the hue of the jacket he would love to slip into Sunday evening, Fowler said he plans to wear another green ensemble Saturday. On the final day, he will be sticking to his traditional all-orange outfit that is an ode to Oklahoma State, where he played college golf.
"I've got to stick to my orange, stick to my roots on Sunday," Fowler said. "Everything looks good with a green jacket."
No Masters rookie has won since Fuzzy Zoeller in 1979. It would certainly be quite a stage for Fowler to pick up his first PGA Tour victory, whatever color he is wearing.
(Photo: David Cannon/Getty Images)