The Loop
Fowler doesn't do himself any favors at Kiawah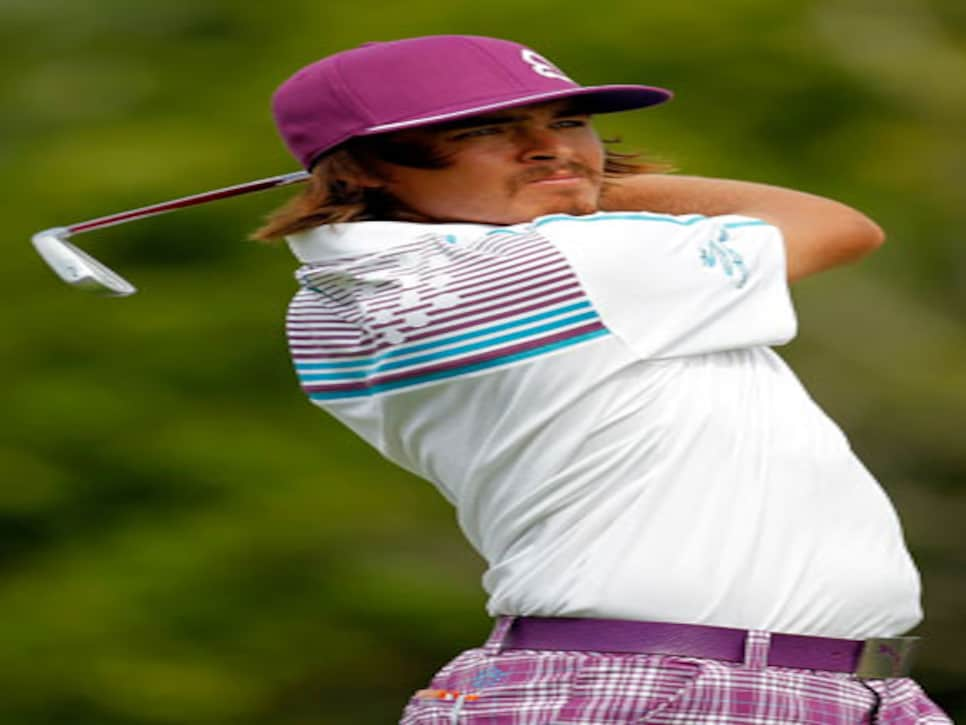 KIAWAH ISLAND, S.C. -- The few exchanges Rickie Fowler has had with Davis Love III this week have been cordial but brief. When a player is on the Ryder Cup bubble, as Fowler is, the last thing he wants to do is seem like he's buttering up  the team captain.
"I don't want to make him feel like I'm trying to be buddy-buddy," Fowler said. "It's all been normal talk. It hasn't been like, 'Hey, you gonna pick me?'"
At this point, especially after Friday, Fowler might not want to hear the answer. Entering the week in the 12th spot on the U.S. points list, Fowler's PGA Championship was upended by a bogey, double bogey, triple bogey stretch on the front nine that led to a second-round 80. The missed cut at the Ocean Course means that if the 23-year-old Fowler were to make his second-straight Ryder Cup team, he'll again have to rely on a captain's pick -- which even he admits would be a tough move for Love to make.
"Right now probably not," Fowler said when asked if he would pick himself. "I've got a few scores on the wrong side of 80. I'm not playing bad, but I feel like there are a few times when one mistake has kind of compounded."
With qualifying on points no longer an option, Fowler will have to play well enough in the two opening FedEx Cup playoff events, the Barclays and Deutsche Bank, to be one of the four wildcard selections Love announces on Sept. 4.  Maybe that's a longshot, but in Fowler's favor, he has some positive Ryder Cup experience to draw on. As one of Corey Pavin's four captain's picks in 2010, Fowler secured a crucial half point when he birdied the last four holes in his singles match against Eduardo Molinari. He also picked up his first tour win earlier this year at Quail Hollow.
The problem has been the last few months. He hasn't had a top 10 since May, and is a combined 39-over par in his last five tournaments. What it means is he's got some work to do before he tees it up again in less than two weeks.
"I can't really pinpoint one thing. It'd be nice to roll in some more putts. Maybe I'll go buy a belly putter and work on that," he said with a smile.