The Loop
Four tips from our December issue in GIF format
At Golf Digest, we pride ourselves on providing simple solutions to some of golf's most complex problems. But don't take our word for it. Take, for instance, these four instruction tips from our December issue, all of which can be summarized quite succinctly.
In his story, "Three Steps To Better Putting," Sean Foley suggests drawing a dot on your ball that you can place directly below your eyes at address. After visualizing where on the hole your ball should enter, Foley says you should stroke the putt while looking straight down at the dot, keeping your eyes locked there even after impact. See below: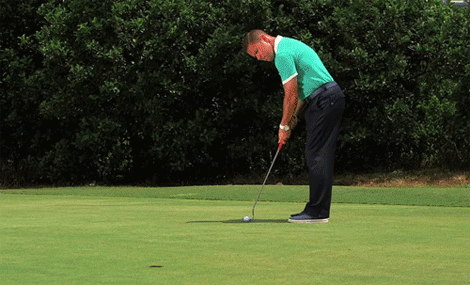 Arnold Palmer had similar advice for new golfer Kate Upton in our December cover story. The King worked with the supermodel on crouching down lower to the ball when putting, while stressing the importance of keeping the head perfectly still.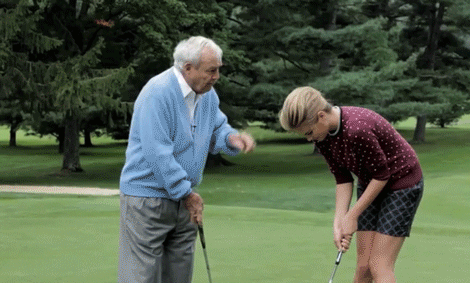 OK, so that covers putting. But what about getting to the green? When you get a bare lie in the fairway, Butch Harmon says the key is to take more loft, focus on hitting  down on the ball and let the clubhead do the work. Like this: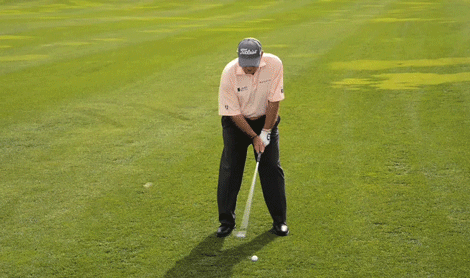 Compared to a fairway bunker, a tight lie in the fairway sounds lovely. Tom Watson says to make crisp contact with a long bunker approach, grip down on your club, lean slightly forward, and focus on hitting the back of the bal first. See? That doesn't look so hard.