Takeaways
Phil's last PGA Tour start of 2021, Reavie revs his engine and the rookies wet their feet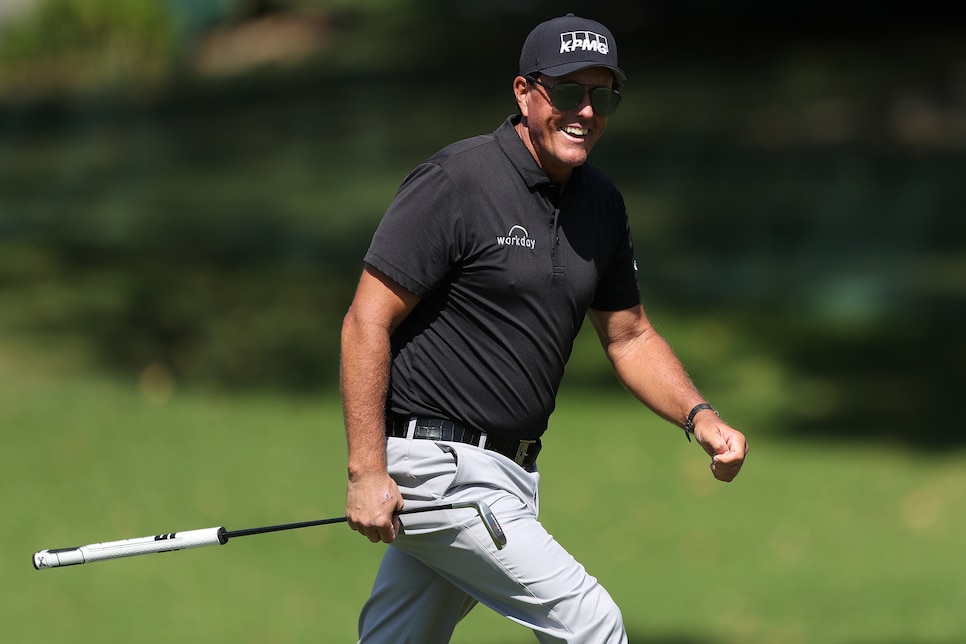 Phil Mickelson said Wednesday that this week's Fortnite, err, Fortinet Championship will be his final PGA Tour event of the year.
This final event, which is actually the first tournament of the 2021-22 PGA Tour season, caps off a, well, interesting year for the 51-year-old. Lefty's year started with him trying to become the first player in PGA Tour Champions history to win his first three events on tour. In May, he famously held off Brooks Koepka to win the PGA Championship, becoming the oldest major champion, at 50. The rest of the season was rather forgetful, but as Mickelson would be quick to point out, that doesn't really matter because he won at Kiawah.
The Fortinet will bring to a close Mickelson's 30th year on the PGA Tour. As a native Californian and avid wine drinker, there is perhaps no better place to conclude a year's worth of work than at Silverado Resort in Napa, Calif., right in the heart of Wine Country. After an opening 70, Mickelson will likely have a bit of work to do Friday to ensure he can stick around to play the weekend, especially with scoring conditions as good as they've been.
After this weekend, Lefty will turn his attention to assisting Steve Stricker in captaining Team USA in next week's Ryder Cup at Whistling Straits before playing in Jim Furyk's inaugural senior event at Timuquana in early October.
"So this will be my last regular tour event this year, and then I'll play Timuquana and I may play a couple more and I may not, we'll see how I feel," Mickelson said. "I wanted to help out Jimmy and he's got his first event this year and I just wanted to support him, he's a good man."
The future always brings about a bit of uncertainty for anybody, but after Mickelson takes some time off and drinks lots of coffee, he's sure to be rested and ready to go when the calendar turns to 2022.
Chez Reavie leads at familiar stomping grounds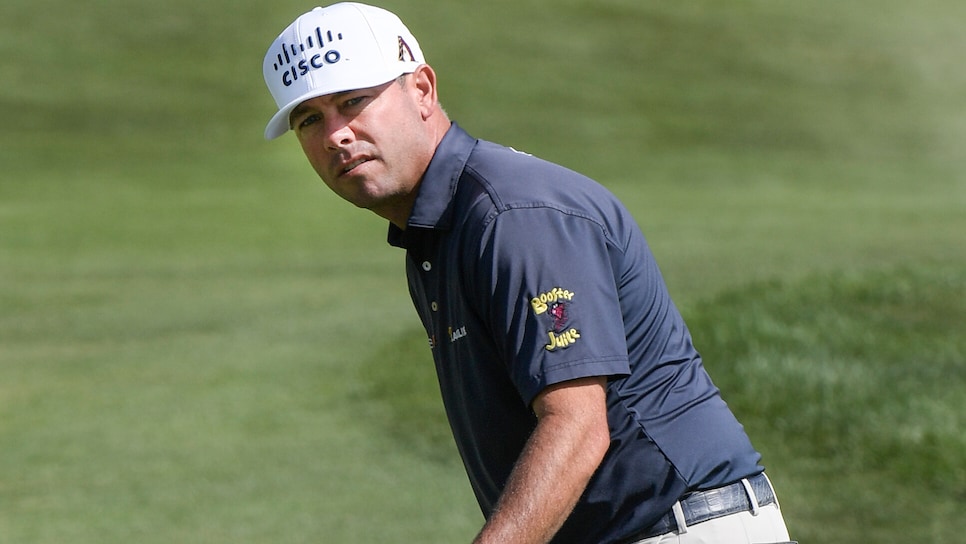 Some guys just feel comfortable at certain courses or tournaments. Think Bubba Watson at the Travelers or Kevin Kisner at the Dell Match Play or Tiger Woods at, well, lots of places.
OK, fine, so Chez Reavie hasn't actually won at this Silverado, but he's made nine straight cuts heading into this week and is the Round 1 leader after a red-hot, seven-under 65. Let's go ahead and call it 10 straight made cuts, shall we? Last year, when this tour stop was called the Safeway Open, Reavie tied for third. He's also got five top-25s in the last decade. Obviously, there's a bit of comfort here in Napa.
A notoriously below-average putter, he's actually figured out these greens, to an extent, as he's been able to gain strokes putting five out of the last nine times he's played this tournament. The North Course at Silverado is not long, so with his great ball-striking, his lack of distance isn't going to hold him back. It certainly didn't on Thursday, despite a bit of a slow start; he was one over through six holes before making eight birdies over his last 12 holes.
"I think it's a shot-shaper's course," Reavie said after his round. "You have to hit a lot of shots where you have to take some spin off. Today you didn't have to take much spin off, really only on 8. So there's just so much strategy here and if you get in the rough you get penalized. There's trees, there's rough and you won't be able to hold greens. So being an accurate guy off the tee, that definitely benefits me."
Take that, bomb and gouge crowd.
Mito Pereira leads PGA Tour rookies into the fray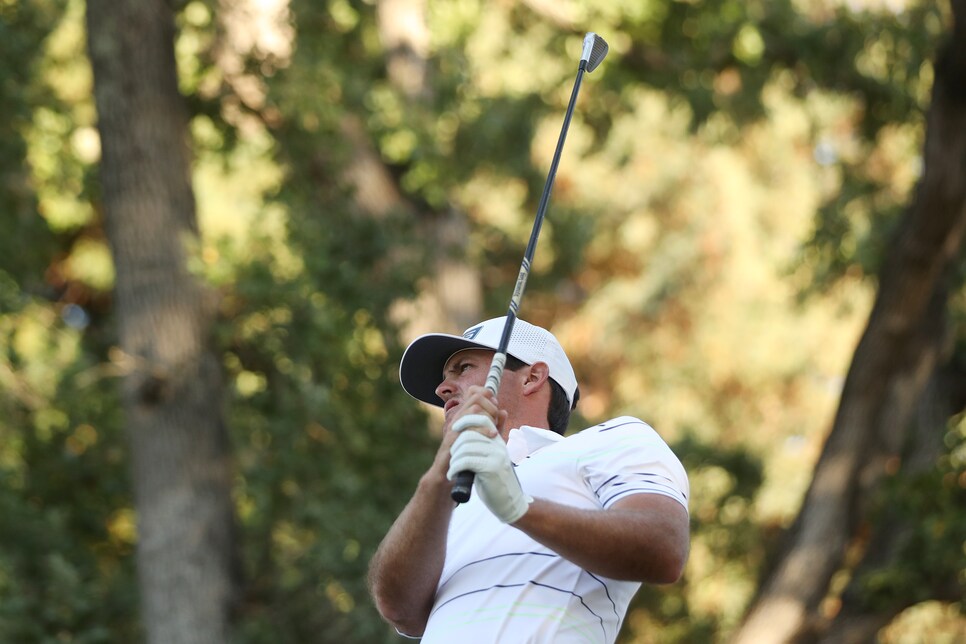 There are 27 PGA Tour rookies this year, the most since there were 35 in 2011. All but one of those rookies are kicking their season off this week at Silverado. Mito Pereira, who graduated from the Korn Ferry Tour via the three-win promotion but didn't play enough to use up his rookie status in 2020-21, leads the rookies after Day 1 after a smooth 67.
Pereira represented Chile in Olympic Games this summer in Tokyo. He finished in a tie for third, ultimately falling short of a bronze medal after a seven-way playoff.
It's a promising start to Pereira's PGA Tour career. He's won eight times, worldwide, and if he keeps stringing rounds like this one together, it won't be long before he can call himself a PGA Tour winner.