Apparel
Former Victoria's Secret employees started their own golf clothing company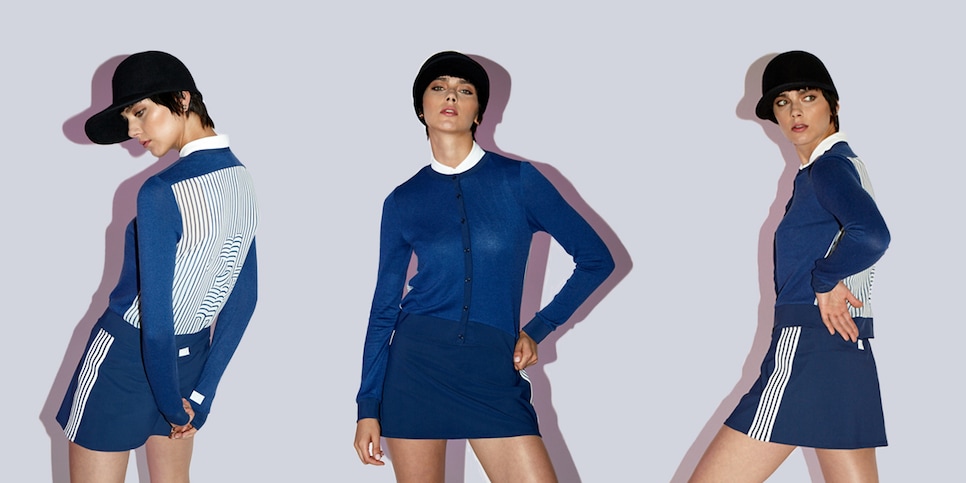 Of all the buzz-worthy conversations in golf this year, women's golf apparel was one of the more unexpected. It began when we wrote about the LPGA's updated dress code that cracked down on racerback tank tops, leggings, joggers, and skirt length: "Length of skirt, skort, and shorts must be long enough to not see your bottom area (even if covered by under shorts) at any time, standing or bent over." Discussion over the dress code extended far beyond the golf world, from the New York Times to Fox News. The consensus was that this felt like a moment where the LPGA could've moved forward, made golf look cooler, more athletic, more accessible. But instead, progress was paused. The conversation makes the creation of a new women's golf apparel brand very timely.
Founder Megan LaMothe wasn't a kid who grew up playing golf. She's a proud first-generation golfer. When she started dating her now-husband and found out he's a golf nut, she decided the heck with it and joined him for a date at Chelsea Piers, a driving range in New York City.
"He showed me a few things and said get in there," LaMothe remembers. "I got into the bay, and swung. It just flew. It was one of those shots. One of those moments when you hit it pure and you feel it through your whole body. I was hooked."
As any golfer knows, that's the kind of moment that'll make you want to come back for more. Whenever she had time, LaMothe was running from her apartment down to Chelsea Piers, hitting a bucket of balls, and running home.
When LaMothe started playing more, she noticed something many women notice when they go to a golf course and walk around the pro shop: Where are the women's clothing options?
"I remember buying my first pair of golf pants," said LaMothe. "They were bad: khakis that had no stretch. You'd pick up your ball and it'd cut in and be unflattering, or they'd slip down and give you plumber's butt. The skirts wouldn't fit right, either. The pockets were in the wrong place, the spandex shorts underneath would ride up."
And, of course, she was overwhelmed by how much pink there was. To go from wearing spandex at the driving range to khakis on-course was a disappointing transition.
"I think the best way to dress is in whatever makes you feel comfortable, and I didn't feel comfortable," said LaMothe. "I love fashion and I've been in and around that world since my 20's. To feel like I was wearing something that wasn't authentic to me bothered me. The clothes deviated towards the mean. Why can't you express yourself? You can in yoga, in running, in spin class. That range of self-expression is missing in golf. And that's a big miss."
Here's where LaMothe is different from many women who face this same frustration: She had the background to enable her to do something about it. LaMothe worked for Victoria's Secret as the Director of Design Operations. Foray's Chief Creative Officer, Andrea Ashton, was also at Victoria's Secret. Ashton was the Design Director for Body by Victoria.
"Coming from Victoria's Secret, we were obsessed with fit," says LaMothe.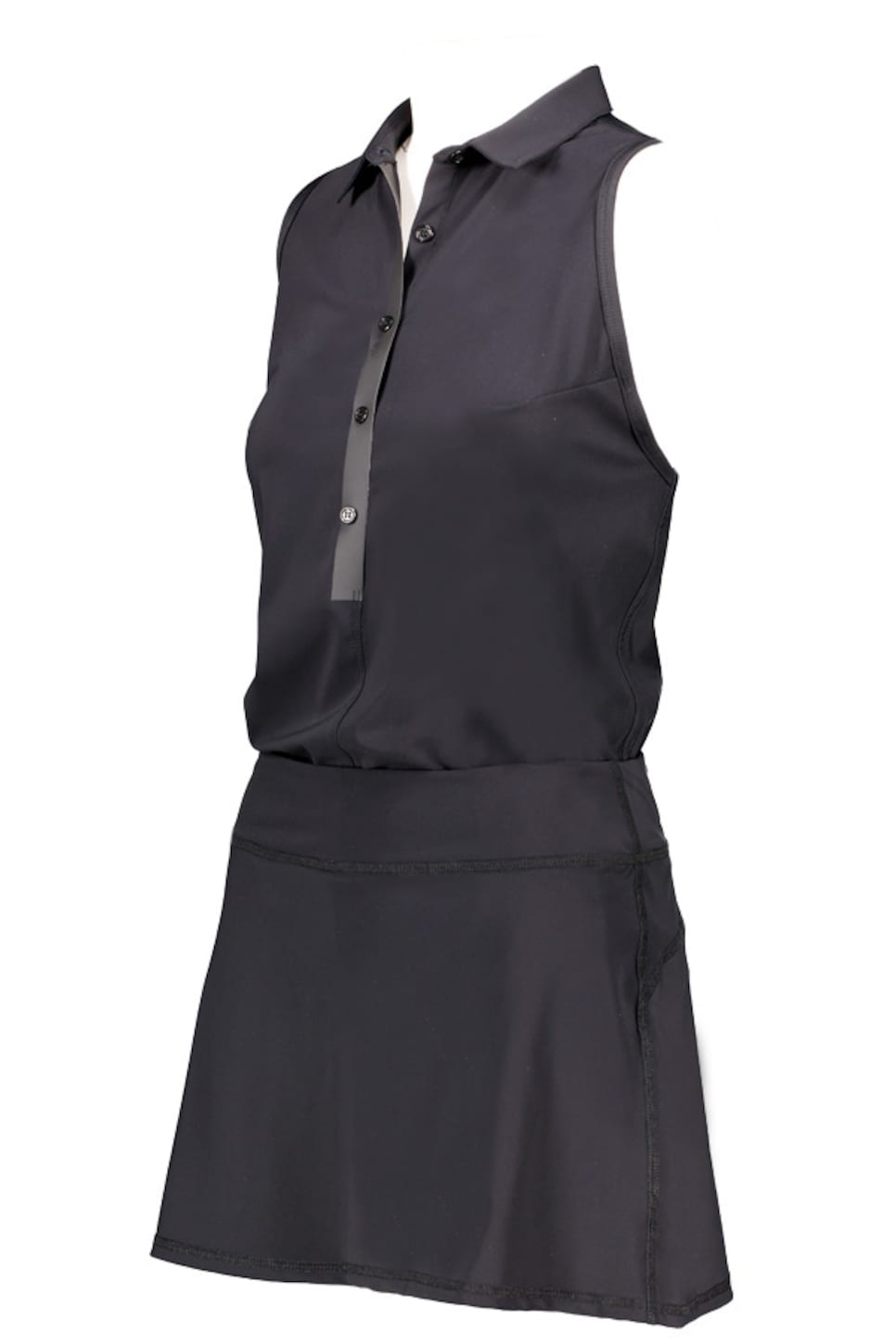 Fit is key for Foray, as is a long list of clever features. Little details, like grippy elastic at the bottom of the spandex shorts underneath skirts to prevent the dreaded riding up, cuts on the tops that allow them to be worn untucked or tucked, 'sneaky pockets' that allow women to store tees and a ball without any bulging, fabrics that breathe, move, and don't wrinkle – these considerations and more were put into the pieces that make up Foray's line.
They have a 'Core Collection' of women's tops and skirts that are available year-round. The rest of their offerings change every two to three weeks. Foray fuses fashion and athletic wear, and it's that fashion mentality that led them to creating new lines every few weeks.
"We're chasing actual fashion and self-expression," says LaMothe. "So if you don't like it, something new will come out in two or three weeks."
Their website launched in July, and they're experimenting with pop-up shops throughout the summer.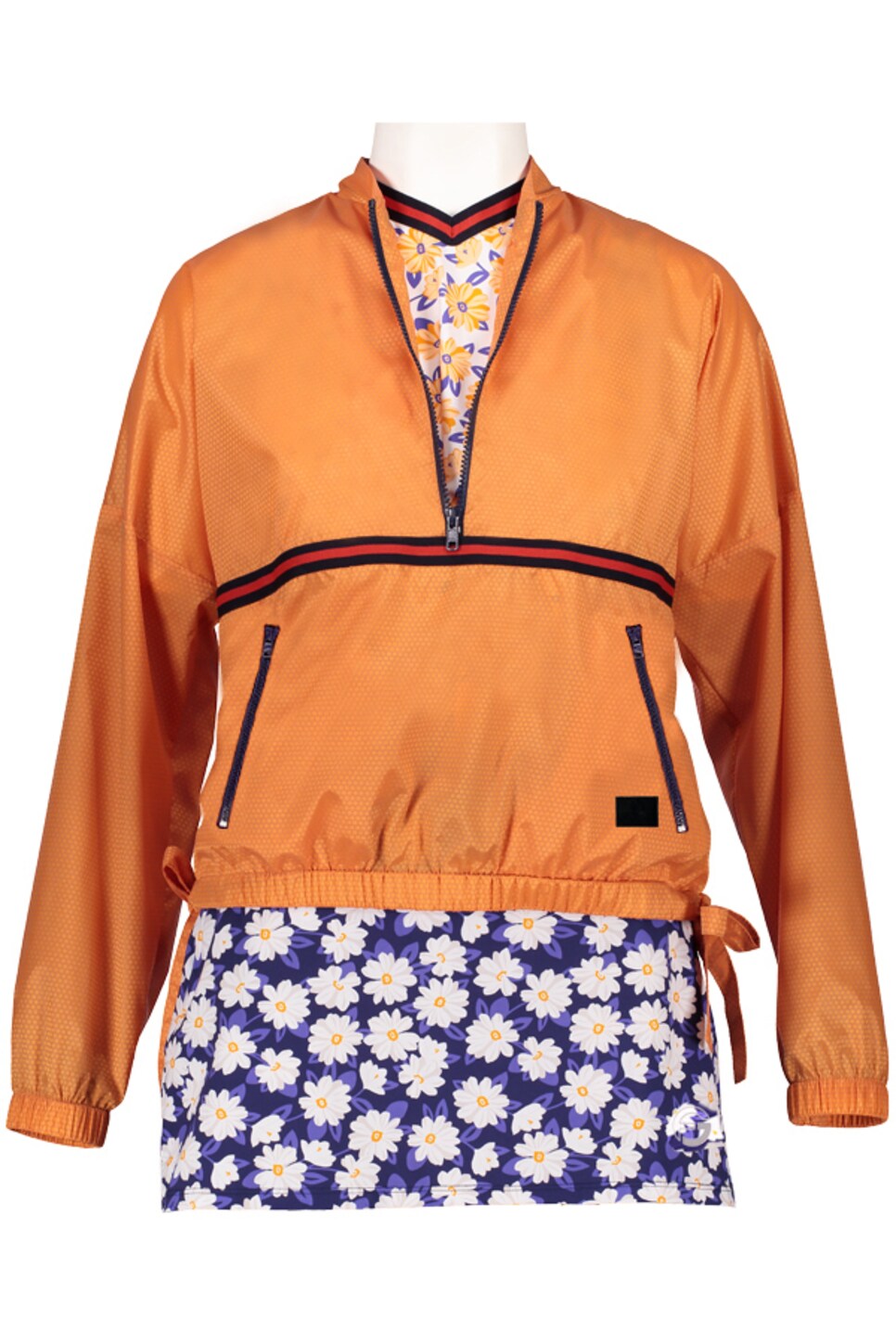 "We want to empower women," says LaMothe. "A woman doesn't have to be left out of golf because she doesn't feel like she fits in, or because she feels the clothes don't include her. Golf gets women ahead in life, in the corporate world. It's a ticket to advancement. So, we want to encourage women to play golf and to feel good in the clothes they're playing in."
LaMothe also started this company because she has a daughter and she wants 2-year-old Rae to feel like she has a place and belongs on the golf course, when she's old enough to swing.
While the LPGA -- and many private clubs, for that matter -- have made their dress-code decisions based off of what they deem professional and adhering to the history of the game, Foray's message of empowerment and inclusion is certainly refreshing.