The Loop
Former USGA Executive Director David Fay calls rules proposals 'blue-ribbon day' for USGA, R&A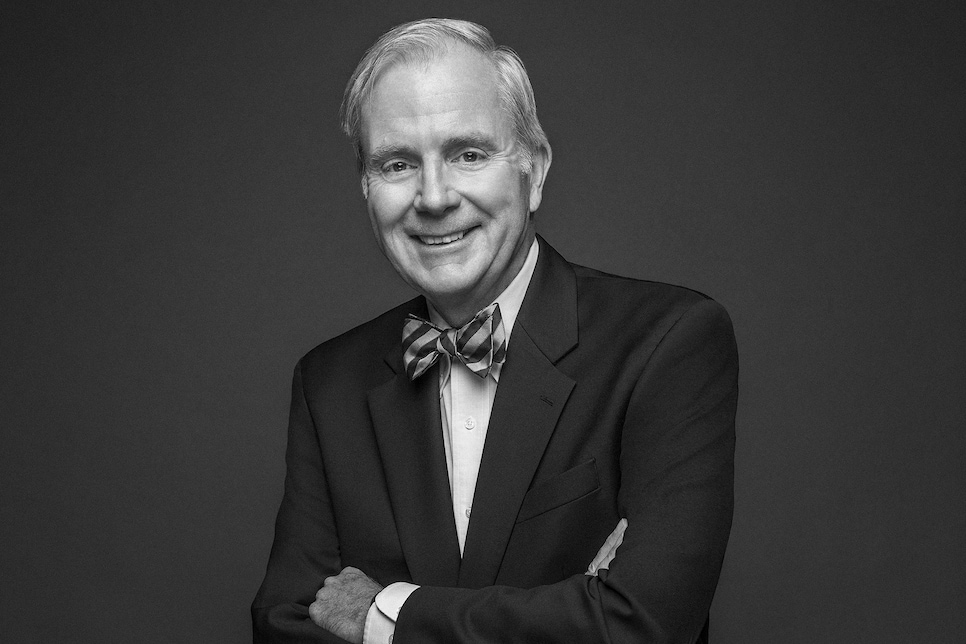 Maurice Labrecque for FOX Sports
"They should be beaming in Far Hills [N.J.] and St. Andrews," Fay said of the headquarters of the USGA and Royal & Ancient. "What they have done is brilliant. It's so refreshing. Talk about opening up windows and letting air come through. It's a blue-ribbon day for both the USGA and the R&A."
Fay, whose 21-year tenure as executive director ended on Dec. 31, 2010, is widely regarded among the foremost rules experts in the game and is Fox Sports' rules analyst for its telecasts of USGA events, as he was for NBC when it had the events. Fay notably was thrilled that the governing bodies focused on rules "that would drive the everyday player nuts," he said, those that "don't make sense," and contributed to "the size of the decision book [Decisions on the Rules of Golf]. You had 34 rules, but had about a thousand-page decision book.
"This will hopefully have more people play by the rules. I understand people by and large play selectively by the rules. It's the conscious decision to ignore the rules. Those are the situations where the rules makers really went after it."
Fay cited the proposal to do away with a penalty "if your ball played from the putting green hits the unattended flagstick in the hole."
"They nailed it. My wife and I played today with another couple. We're doing the flagstick [rule proposal] right away," Fay said, while acknowledging that he'd been playing that way for some time already, notwithstanding his rules expertise.
The proposals were the topic of the day across the golf world, a welcome change, Fay said. "Before it was either Tiger's drop at Augusta, Dustin Johnson at Oakmont or [Anna Nordquist] at the Women's Open. It was the only time people really talked about the rules, even people who play the game. Why can't they just make it simple?
"There are still going to be some crazy things happen, but I couldn't be more enthusiastic about the project and those who initiated it."