Rules Blunders
Former PGA Tour pro DQ'd in India after making 'Muppet move'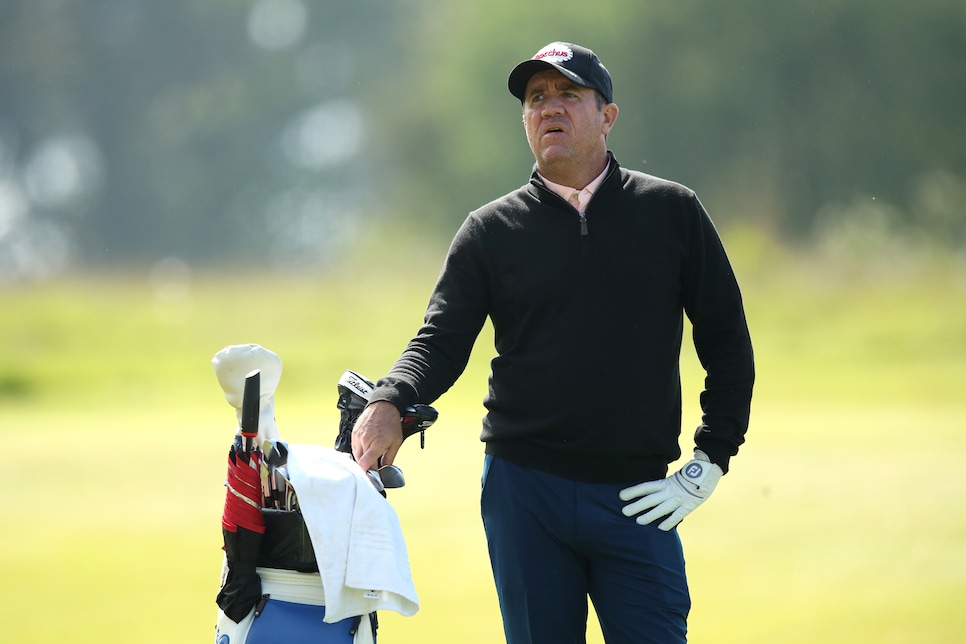 Scott Hend has played all around the world since turning pro more than a quarter century ago, collecting three DP World Tour wins and 10 Asian Tour titles. But just because you're a long hitter with a long career, doesn't mean you still can't make a rules mistake.
During the second round of the Asian Tour's DGC Open, Hend did just that. On his way to missing the cut in India, Hend lost his golf ball after hitting a shot from a fairway bunker so he went back to play the shot again. But after doing so, he realized he'd made what he colorfully called a "Muppet move." We'll let Scott explain:
OK, so he knew to go back to the spot of his previous shot, but he forgot you have to remain "in the same area of the course." Instead, Hend took a drop within a clublength of the spot, but dropped outside of the bunker, which is not the same area of the course.
In the grand scheme of things, it's not a big deal. Like Hend said he wasn't going to be playing the weekend anyway. But good for him for owning up to the situation—and for introducing "Muppet move" to us.
We're going to have to start using that one. And in the meantime, let this serve as a reminder that the rules can trip up golfers of all skill and experience.