Forget the start of baseball season, Chicago Cubs third baseman Kris Bryant has his mind on the Masters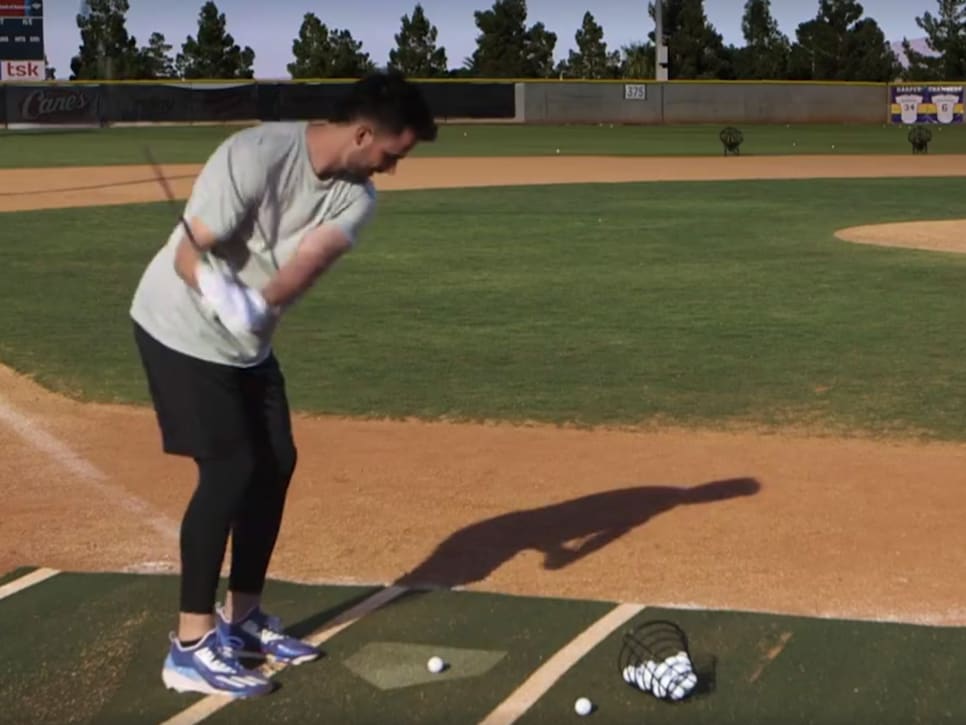 Kris Bryant would seem to have other things to be thinking about than golf and the Masters. The third baseman for the Chicago Cubs—and the reigning National League MVP—helped his team kick off their first season in 108 years as defending World Series champs this week by splitting their opening two games on the road against their archrival St. Louis Cardinals.
So it was that Bryant debuted this little golf video on Facebook this week, showing off his short-game skills with a little wedge target practice and giving a shout-out to Rickie Fowler and the Masters in the process. It took a few takes, but he eventually found the stroke of the delicate 130-foot wedge shot he was trying to hone.