The Loop
'For your safety, please stow your carry-on Claret Jug under the seat in front of you'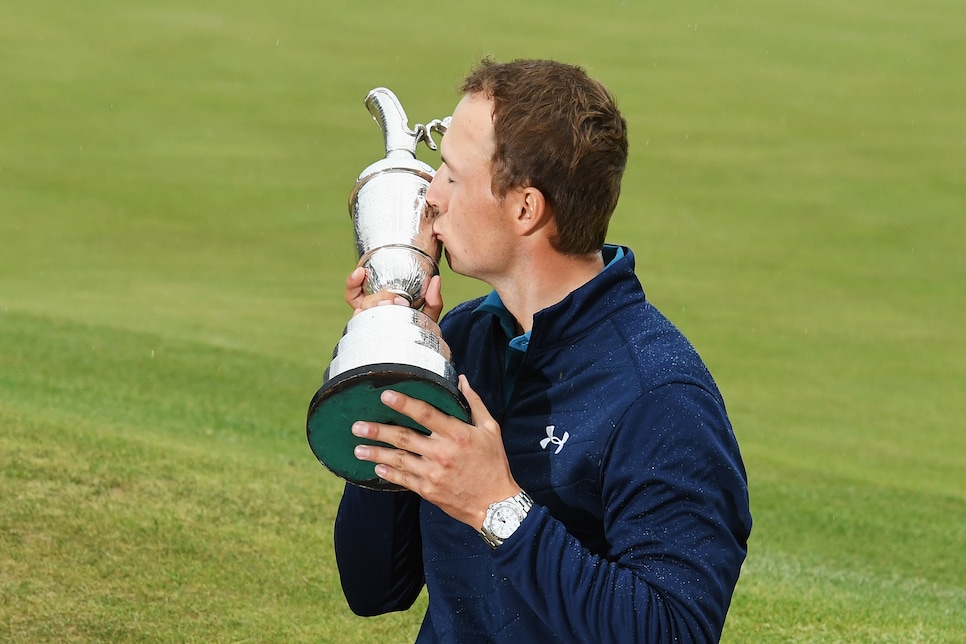 The Claret Jug, even in the possession of multimillionaires who earned it, still occasionally travels commercially, out of its case and underneath the seat on takeoffs and landings.
We know this courtesy of NBC's Peter Jacobsen, who during the telecast of the Hero World Challenge on Saturday relayed an amusing story he had been told that morning by reigning British Open champion Jordan Spieth.
Annie Verret, Spieth's long-time girlfriend, went to visit his caddie Michael Greller and wife Ellie and their newborn son, Barrett John, in the Tacoma, Wash., area.
"Michael wanted the Claret Jug up there with him, so Annie took the Claret Jug," Jacobsen said. "They told her she could walk it onto the airplane, but when she got there they told her she had to check it. No way was she going to check it, so she took the jug out of the case, put it under her arms and walked onto the airplane and had to put it under the seat in front of her on takeoff and landing.
"That's just another one of the crazy places the Claret Jug has been."
Good cal, incidentally,l by Verret to carry it on. Imagine checking it in its case with airlines so often losing luggage these days.