The Loop
For Jeffrey Wright—Bernard on 'Westworld'— golf is a family affair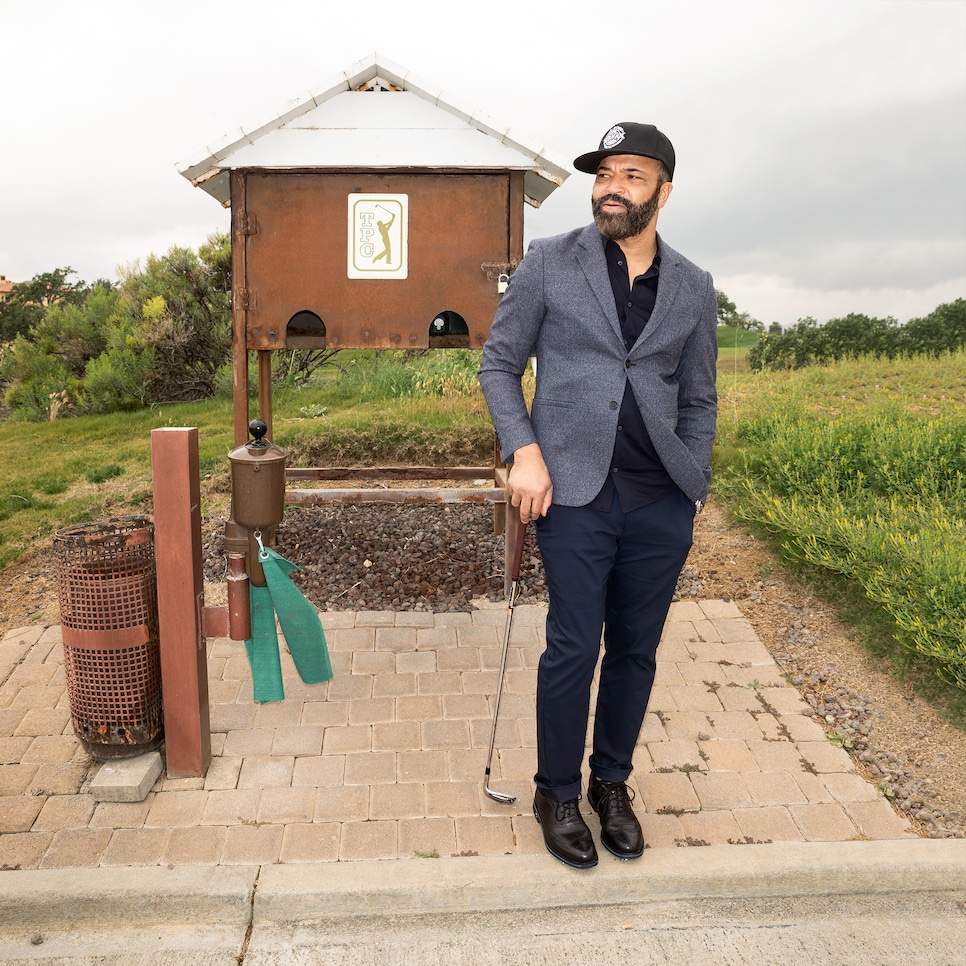 "Westworld," a show HBO calls a "dark odyssey" about artificial consciousness and the evolution of sin, is one of the creepier series on television right now. But actor Jeffrey Wright, who plays the scientist Bernard Lowe, knows reality can be far more sinister than anything you'll find on stage or screen.
Wright was in the gallery on the 18th hole at Carnoustie Golf Links in 1999, where he witnessed Jean Van de Velde's epic glitch that cost him the Open Championship. "Golf's version of the Hindenburg," Wright calls it. "And then, appropriately, it started to rain. It was just the most miserable, weird, glorious spectacle."
Wright's connection to golf's weird, glorious spectacle runs deep. He started hitting balls at age 4, when his uncle—a scratch golfer—put a cut-down 7-iron in his hands. The club had belonged to Wright's father, who died when Wright was a year old. As boys, his dad and uncle had been caddies in Greensboro, N.C., and by the time Wright was born, the whole family played, including his mother and his aunt.
Growing up in Washington, D.C., Wright played mostly at East Potomac Golf Course (aka Hains Point) and Langston Golf Course. He felt comfortable there. "There was a huge community of African-American golfers," he says. "When Tiger Woods came along, the idea that he was some anomaly was strange to us. You'd go to Langston or Hains Point, and it was a rare sight to see a white guy out there swinging a club."
Wright, 52, is determined to continue the family tradition. He cut down his uncle's 8-iron and gave it to his son, Elijah, a lefty. Daughter Juno got the 7-iron Wright inherited from his father.
Not unlike Bernard on "Westworld," Wright is an analytical guy—though he resists over-analyzing his game. "On my best days, I've found myself being aware and then just swinging the club as simply as possible," he says. "That'll be my mantra: Just let it swing."
He took a rare detour from this path just days before traveling to Scotland to see the Open. On a whim while visiting family in Florida, he went to see a teaching pro, who decided Wright's swing needed a total overhaul. Cut to Wright standing on the first tee at Carnoustie with three strangers the day after Van de Velde's meltdown. "I was," he recalls, "an absolute mess. The wind was howling, and I had this unfamiliar swing. If Van de Velde had witnessed it, he might have felt a bit better."
"THE IDEA THAT [TIGER WOODS] WAS SOME ANOMALY WAS STRANGE TO US."
Mainly an 80s-shooter, Wright doesn't play as much golf as he'd like these days. Between the kids and work and a taste for surfing, which he picked up on a trip to Hawaii a few years ago, it's hard finding time for more than a couple rounds a year.
But his swing, learned at an early age, is holding up. You might've seen it in a commercial touting Dell Technologies' work with Callaway clubs that aired on television earlier this year.
"People were asking if it was some sort of digital enhancement," he says of the ad. "I said, 'No, man, that was my swing. These things take time. That was just the little guy who used to hit those little plastic practice balls in his grandmother's back yard.' "