Equipment
FootJoy releases U.S. Open-themed shoes
FootJoy is getting into the U.S. Open spirit by announcing their limited edition red, white and blue ProSL shoes. The shoes are available now, and there are only 500 pairs so they won't be around for long. The upper is made out of waterproof leather, so you'll be dry in the rain and the dew. The midsole is made out of a comfortable, yet stable, foam that'll cushion your foot throughout the round.
Feast your eyes on these patriotic beauties: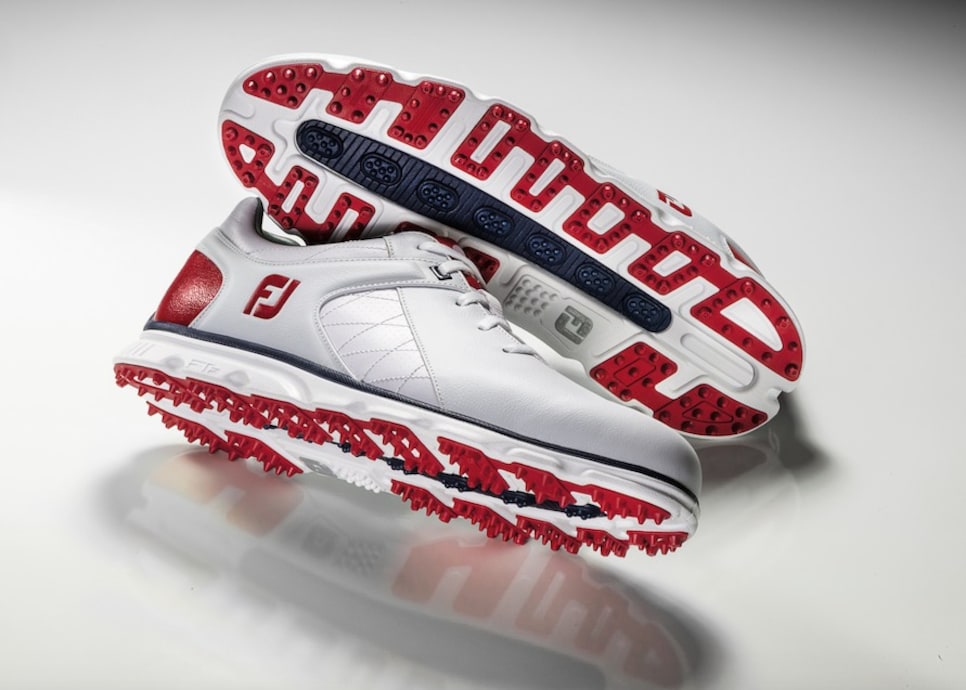 You probably noticed these shoes are spikeless. If you're one of those people who shies away from spikeless shoes because you don't think you'll get enough grip, we're here to tell you that you're wildly misguided. A lot of tour players trust spikeless shoes. Jason Dufner, Adam Scott, Louis Oosthuizen and Beef Johnson are wearing the ProSL's. If these shoes can handle tour swing speeds, we think they'll be able to handle your action, too.
The ProSL, $150 at retail, is also available in six other colors, so you can still get the same technology when the U.S. Open-themed pairs run out.