Equipment
FootJoy Pro/SL to feature new styles and colors in company's most popular shoe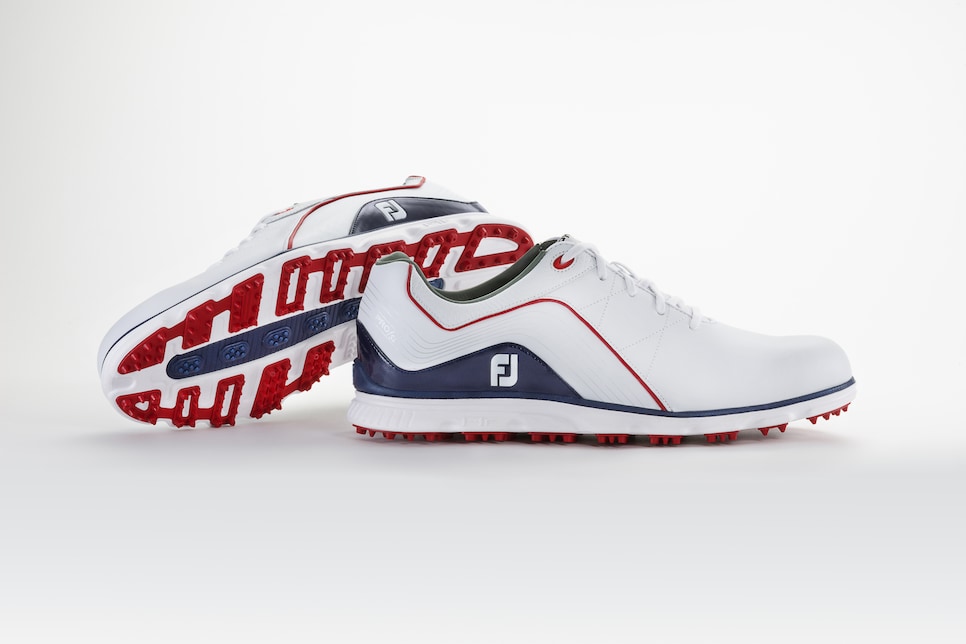 The FootJoy Pro/SL's most impressive achievement might just be its wide appeal. The shoe is FootJoy's best seller for average golfers, but it's also been the winningest shoe for professional players as well. FootJoy has released new styles and colors of its most popular shoe, with more color options arriving in January.
So, what does this shoe have going for it that makes it a favorite amongst your playing partners and tour players as diverse as Adam Scott and Andrew "Beef" Johnston? It's a few things. First, the upper is made out of waterproof leather, so your feet will stay dry on dewy mornings and rainy afternoon rounds. Next, is comfort. FootJoy designed a three-layer midsole and outsole built with a focus on comfort. The foam used in the midsole, which FootJoy calls Fine-Tuned Foam, is lighter than the EVA foam found in a lot of golf shoes, and it maintains high levels of cushion. As you move from the midsole to the outsole, it transitions to a firmer version of the foam to add stability.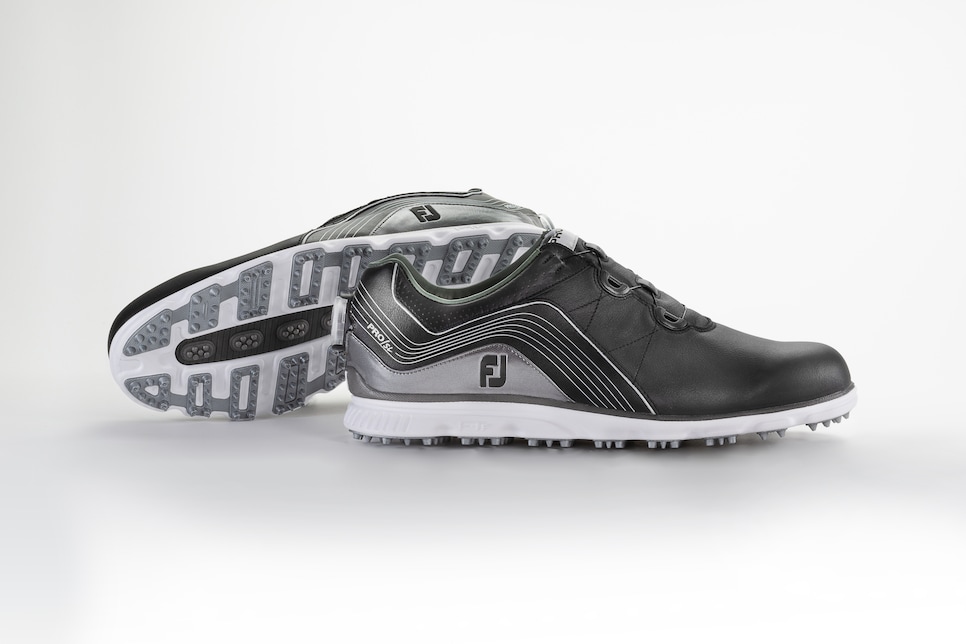 The last key piece of technology is found on the outsole. There are traction elements instead of spikes to provide grip, including along the perimeter of the outsole, to create a wide, stable base for you to swing from.
"Our players can choose from any shoe in our line, so the fact that so many continue to choose Pro/SL, on tours all over the world and in all possible conditions, really validates the product's performance and our extensive design and development process," said Richard Fryer, director of product management, FJ Footwear.
Three color options are available now (white/navy red laced, white/silver laced and black/silver), with three more becoming available in January (grey/white laced, black/black laced, white/indigo). There are also versions for women and juniors, as well as the option to get the BOA closure system instead of standard laces. The laces version costs $175 and the BOA is $210.