The Loop
Follow your body like Kevin Chappell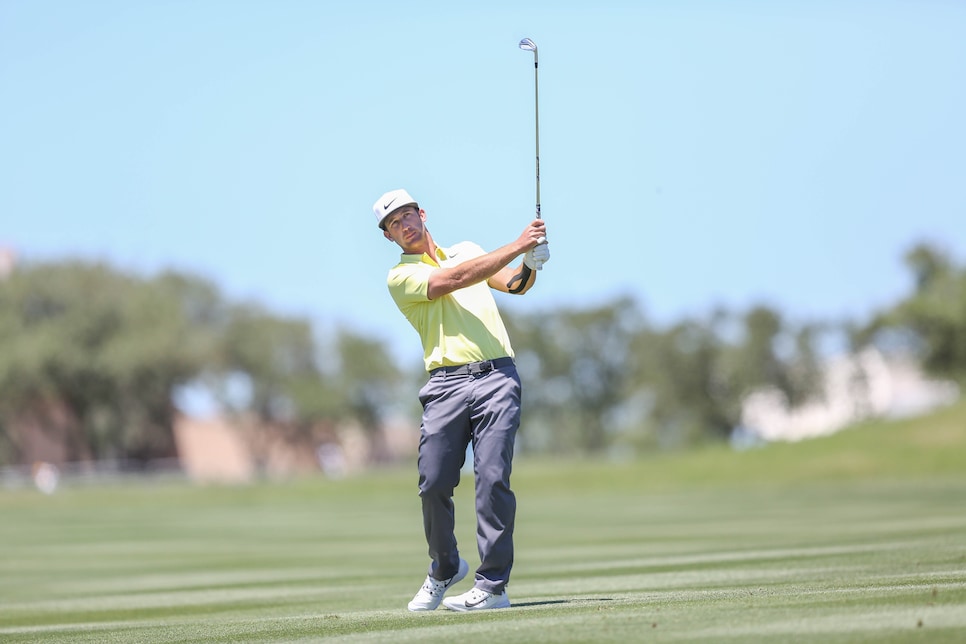 Major championships bring their own excitement, but one of the most memorable scenes of 2017 will be Kevin Chappell getting it done in a "regular" tour event.
The grind-it-out veteran broke through for the first time in his 180 starts by getting up and down from 80 yards on the 18th hole, beating a surging Brooks Koepka by a shot at the Valero Texas Open.
Nothing about Chappell is "stock," from his short swing to his emotional eruption after draining the eight-footer that gave him his first win. It was a testament to Chappell's persistence and commitment to the process of improvement over building a "pretty" swing, says his coach.
"Kevin is a great example to anybody out there that you don't have to have this long, silky swing to play amazing golf," says top Alabama teacher Mark Blackburn, who is based at Greystone Golf & Country Club in Birmingham. "His swing is based on his own movement patterns -- not somebody trying to swing like the 2000 Tiger Woods."
Chappell and Blackburn started working together in 2012, and the goal was to improve Chappell's already strong ball-striking by making it less reliant on otherworldly hand action and timing. "We developed a more rotary pivot motion and squared his clubface to give him a more repeatable impact position," says Blackburn. "With a short swing, Kevin focuses on keeping his transition and overall tempo smooth, which is something every weekend player can improve."
The distance wedge Chappell hit on 18 was a testament to all of the work. His clean, low-manipulation swing produced a shot with controlled trajectory and spin, and he left himself a makable eight-footer in a high-pressure situation. "Kevin controls the distances of his wedges by making a backswing length like the hands of a clock: 7:30, 9 and 11 o'clock," says Blackburn. "He has four wedges, so the three clock positions give him 12 stock yardages. The shot on 18 was 9 o'clock."
The moral of the story? Clean, simple technique lets you use less effort and pick up more control.