Watch Your Step
The worst injury of the NCAA Tournament happened before the NCAA Tournament even started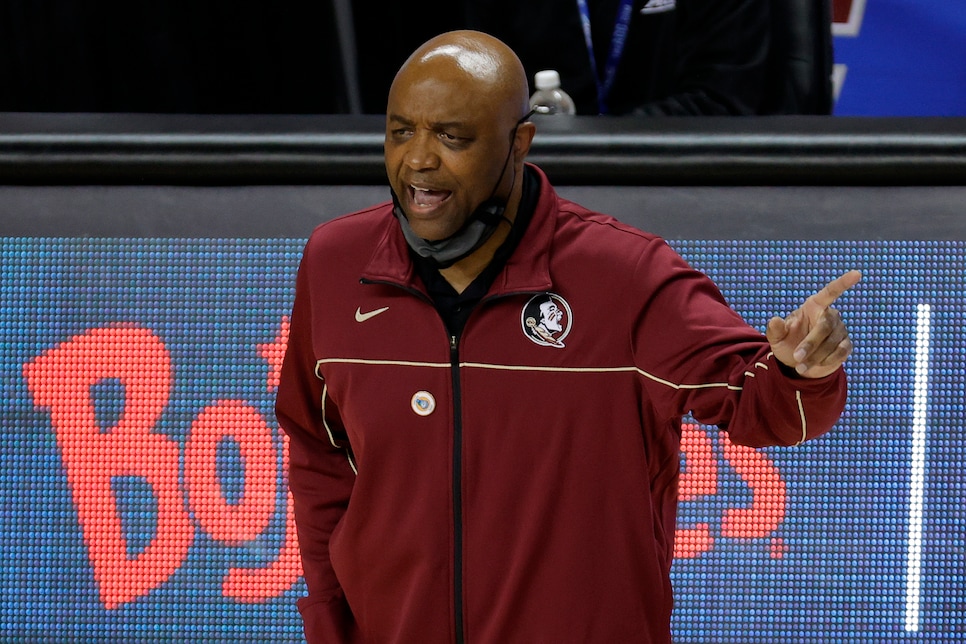 This week, Florida State head coach Leonard Hamilton will coach in his 11th NCAA Tournament, his eighth with the Seminoles. You could argue this will be his toughest test yet, not only because his team may have to go through Michigan, Alabama, or Texas, but because of the mess that is COVID, which every coach has to navigate.
Hamilton's test got a little tougher this past Sunday evening, when the 72-year-old was stepping off the team bus. He misjudged just how far the step down was, and then suffered the worst injury of the NCAA Tournament three days before the NCAA Tournament began - a ruptured achilles.
"Listen, if this is the only issue I'm going to have in life, I'm going to have a great life. I've never been injured and I ruptured my Achilles. I'm fine," Hamilton said.
"I could tell you some stories about Gastonia that would make this ruptured Achilles look like Sunday school. We can move on past that, believe me."
Outstanding quote. Hamilton even joked that he injured it in a much funnier way than stepping off a bus.
"What happened was I was chasing a referee after the game the other night in the parking lot and something happened," Hamilton said. "He's not in good shape either, I just want you to know that."
Sounds like he's obviously in good spirits. Hamilton and the Noles will open with 13-seed UNC Greensboro on Saturday at 12:45 p.m., and he'll be on the sideline ready to chase down some referees. "Nothing will change. Zero," he said.