The Loop
Florida Gators football coach Jim McElwain is poised to become a BBQ sauce mogul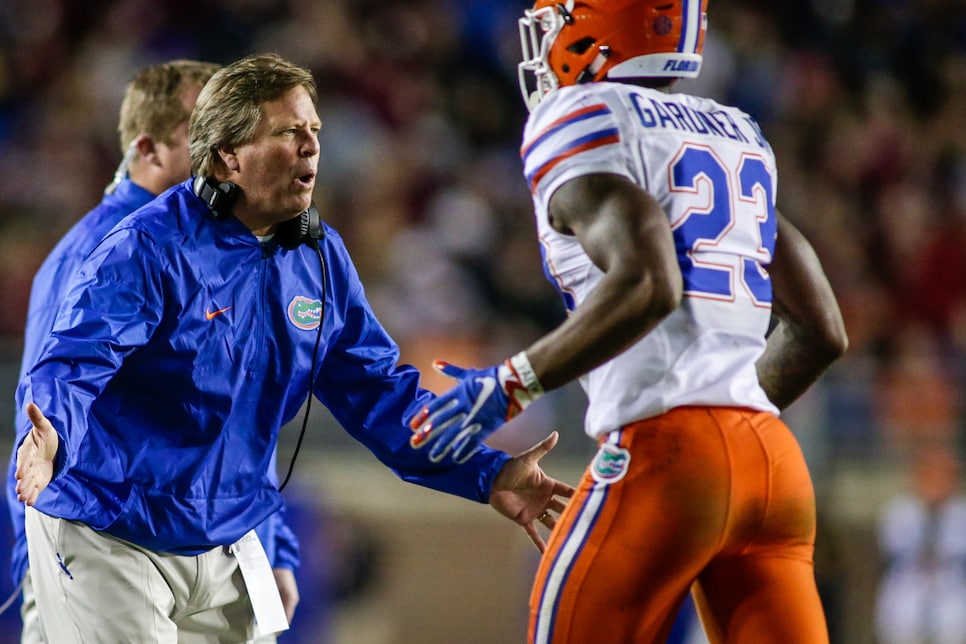 After a rough loss to Michigan to start the college football season, Florida Gators head coach Jim McElwain looks like he's already lining up his next gig if things continue to go south in Gainesville. It's just not on the sidelines, but rather in supermarket aisles.
McElwain's own line of BBQ sauce will be sold at UF's Swamp during Saturday's game against No. 23 Tennessee. And the plan isn't to stop there. The sauce made by Jim and his wife, Karen, "will soon be marketed at Gainesville stores with an eye toward expansion statewide and nationwide," according to the Gainesville Sun. Imagine if he gets on Shark Tank? This baby could really take off!
The sauce is called Mombo3, with the "Mom" a tribute to McElwain's mother and the 3 a nod to the couple's three children.
"When I think of the sauce I think of friends and family and being in a good place," McElwain told the Gainseville Sun. "There's a lot of love in that sauce."
And a lot of kick. Here's how business partner Marty Hurwitz describes the sauce:
"Perfume for the mouth. Sweet at first, then tangy and finally a kick at the end."
Perfume for the mouth, eh? Sounds good. Here's a look at the packaging: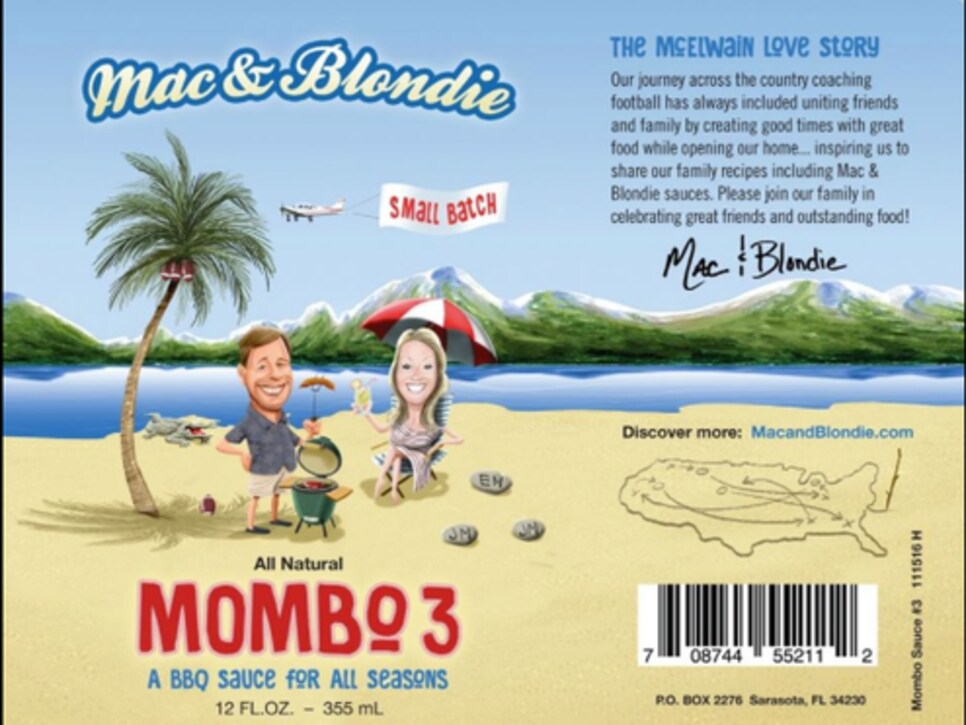 Apparently, the couple has been tinkering with the recipe for nearly decades, but it's always popular whenever they make it. And if it's that tasty, we wonder how many recruits it's helped Jim land through the years.