The Loop
Trending: Five other notable Ryder Cup snubs
Today, Davis Love III announced his captain's picks for the four remaining spots on the 2012 American Ryder Cup team, rounding out the squad with Brandt Snedeker, Jim Furyk, Dustin Johnson and Steve Stricker. While much will be made of the 12 golfers who will be representing the United States at Medinah CC, today officially marks the start of the second-guessing of the names left off of the captain's list. Many will point to notables like Rickie Fowler and Nick Watney as those overlooked by Love, but as any Ryder Cup veteran will tell you, it's as much about match-ups and intangibles as it is a player's performance. With that in mind, here are five golfers I think would have added some much-needed charisma to the U.S. squad.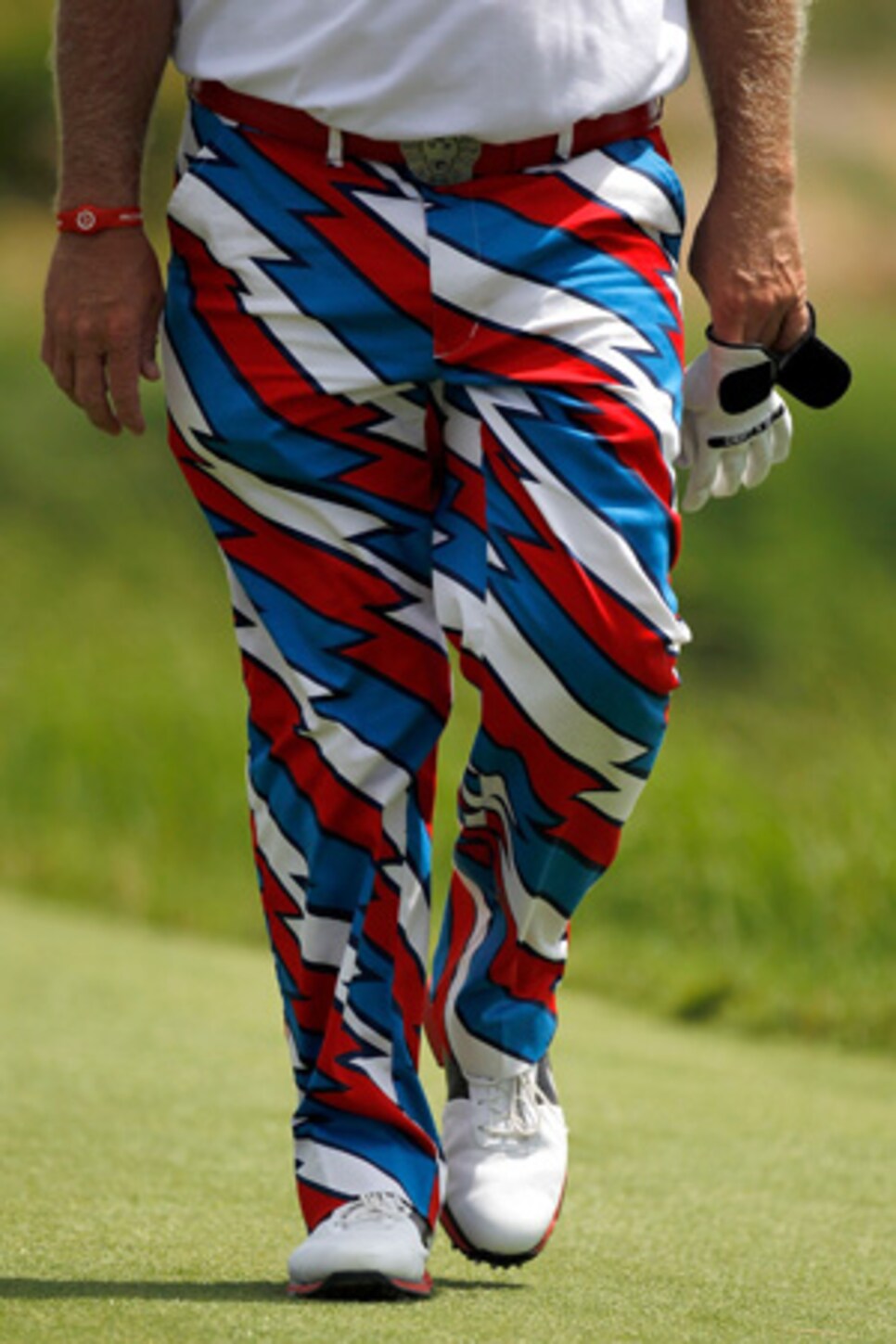 Bill Clinton: He may not be the best presidential golfer, but he'll talk his way into making you think he is. It's that mental edge that the Americans need to overcome a European squad that boasts three of the top four players in the world. And all of the women and McDonald's wrappers lining the greens will undoubtedly get under the skin of the notoriously tidy Euros.
Beau Hossler: With a youth movement led by World No. 1 Rory McIlroy, many believe the Europeans have a decided advantage, so why not start grooming some of the American prospects early on? The future is bright for young Hossler, who at one point was atop the leader board during last June's U.S. Open, but I think it's imperative we get the hazing rituals out of the way before he turns 18 so as not to stunt his growth as a player. Besides, no one wants to see Jason Dufner or Keegan Bradley take part in the Elephant Walk or Boob Ranking anyway.
Bill Gates: Despite some rather underwhelming scores, the Augusta Member -- and second-richest man in the world -- could bribe a win out of at least two of the matches he plays in. That could provide a huge advantage for Captain Love should a momentum swing be needed.
Bill Murray: Rounding out my three-Bills selection, the pro-am icon is overdue for some real action in a tournament. Murray could use his chumming with fans as a tactical maneuver to slow down play, while his antics on the course are sure to aggravate whomever he plays against. And like his movie career, he'll gladly play the lesser, more-compelling role of the 12th man picked -- he may not play his best golf, but critics are sure to be impressed he turned down a higher-profile match, giving the Americans their first-ever Oscar nomination. When the European team points out this does nothing for the actual match, we'll remind them we can always send Chevy Chase in 2014, thus resulting in the first ever intentional forfeit.
Other notables who just missed out my list of other notable Ryder Cup snubs: Willie Nelson, the ghost of Bob Hope, Justin Timberlake, Michael Jordan, and Hunter Mahan.
(Photo: Jonathan Ferrey/Getty Images)