The Loop
Fitness Friday: Train Like Dustin Johnson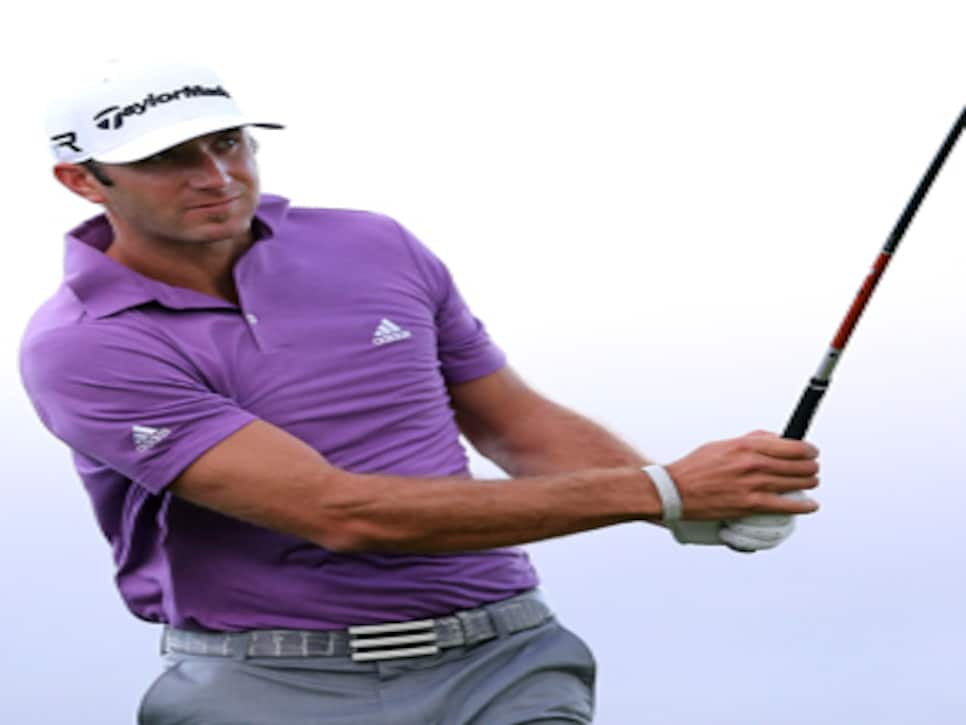 __ Let's be clear. Dustin Johnson can kill it off the tee mostly because he's a freak of nature. Great athleticism; great combination of strength and flexibility; and great hand-eye coordination. If you saw him win the Hyundai Tournament of Champions this past Tuesday, routinely hitting drives longer than 350 yards (some went more than 400 yards), you know he's in an elite class of athletes.
Related: Top 10 Athletes on Tour
](http://www.golfdigest.com/golf-instruction/2011-09/photos-top-10-tour-athletes)
But there's one more key ingredient to his power game that you can emulate. Dustin gets in the gym and busts his tail to get stronger, more pliable and definitely more explosive. I spoke with one of his trainers Chris Noss (@coachnoss) about Dustin's workout routine. Noss said when Dustin is working with him or his other trainer Joey Diovisalvi (@coachjoeyd), he routinely works on his explosiveness and the kinematic sequence of his golfswing by doing a series of exercises that really enhance his move through the ball. In addition to doing things like Olympic lifts, Johnson often uses medicine balls to help gain power and muscle coordination.
To see Noss demonstrate one of Johnson's key exercises, click on the video below.
Ron Kaspriske is the fitness editor for Golf Digest
(Photo by Christian Petersen/Getty Images)*