The Loop
Fitness Friday: Six Exercises To Raise Your Game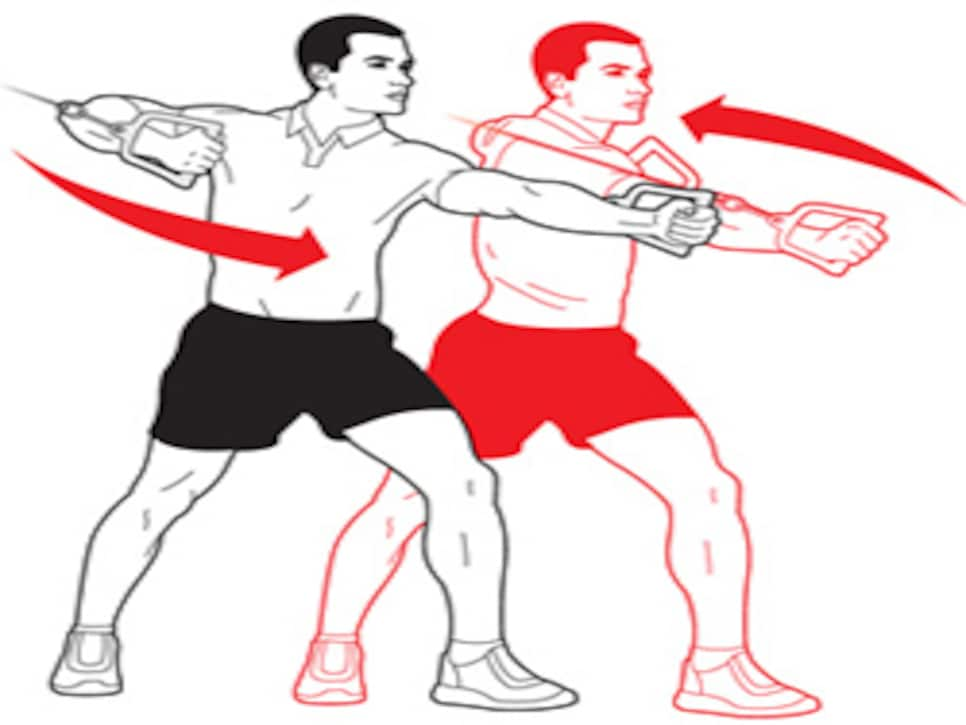 __As one of professional golf's top fitness consultants, Ben Shear (@Ben_shear) works often with elite-level athletes. In fact, Jason Day, Luke Donald, Bo Van Pelt and Webb Simpson are among his current clients. But the great thing about Ben is that he never strays away from preaching--and teaching--the fundamentals of golf fitness.
I visited with Ben on Thursday at his new part-time location in midtown Manhattan called Golf & Body. Tom Schiff, CEO and owner of this new, gorgeous, private workout facility, brought Shear in because of his ability to train both rank beginners in fitness and also pro athletes. Schiff knows what I've learned in my workings with Ben--he's not going to have you doing P90x type exercises or box jumps or Olympic lifts until your body can handle the basics.
With that in mind, Shear was the perfect person to ask for six basic exercises that all golfers should be doing. Shear believes that the key to a better golf swing is to first build a more stable body. The more stable you are, the more flexible you can become. These exercises hit the hot spots for golfers--most notably the hips, glutes, shoulders, hamstrings, abs, etc.
Ron Kaspriske is the fitness editor for Golf Digest.
(Illustration by Kagan McLeod)*