The Loop
Fitness Friday: How to Avoid a Back Attack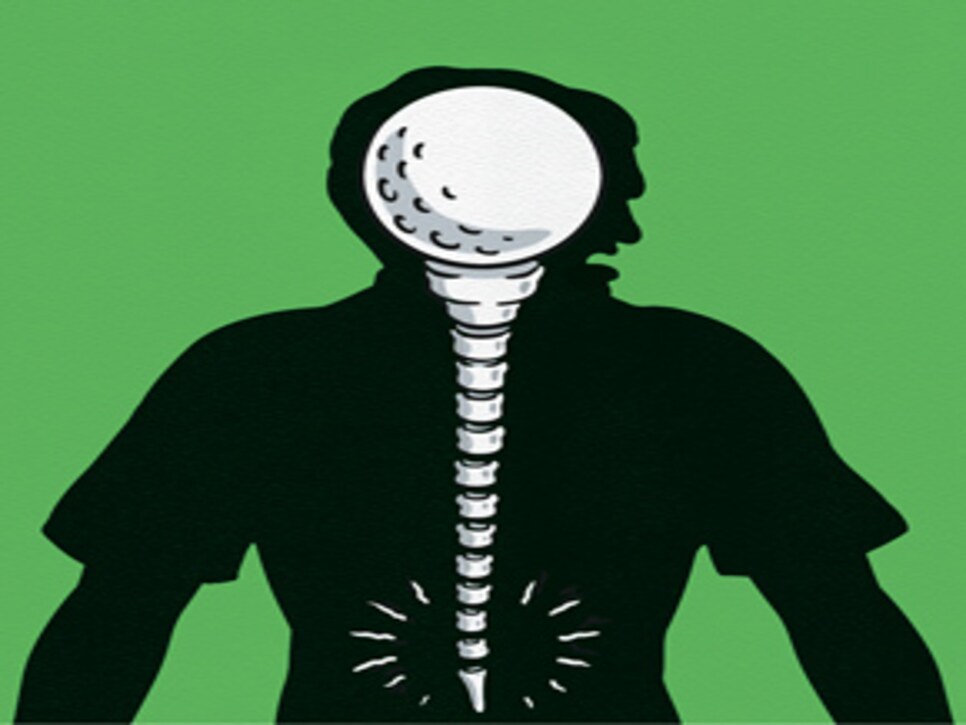 If you're an orthopedic doc and just put an addition on your beach house, thank the nearest golfer. The back, particularly the lumbar spine, is a problem for many of us. Golf Digest fitness advisor Ralph Simpson says try these exercises:
Stand with the heels of your hands on top of your buttocks, fingers pointing down, and arch your back until you feel tension. Hold for two seconds, repeat 10 to 15 times.
Sit cross-legged with the ankle of one leg resting on the knee of the other. Grab the knee of the resting leg and pull it toward your opposite shoulder until you feel a stretch. Hold for 30 to 60 seconds, then push the knee down until you feel tension in the hip. Hold 30 to 60 seconds, switch legs.
Cross your arms so your fingers touch the opposite shoulder. Turn your torso until the elbow of one arm passes over the opposite thigh. Turn the other direction. Do 10 to 15 rotations.
Lie face down supported by your forearms and toes. Keeping your pelvis higher than your lower back, tighten your abdominals, and hold. Relax and repeat.
Here's a bonus exercise you can do at home or in the office to protect your lower back (watch video below):
Ron Kaspriske is the fitness editor for Golf Digest.
(Illustration by Chris Gash)*