The Loop
Fitness Friday: A Golfer's Guide To Massages (Not That Kind)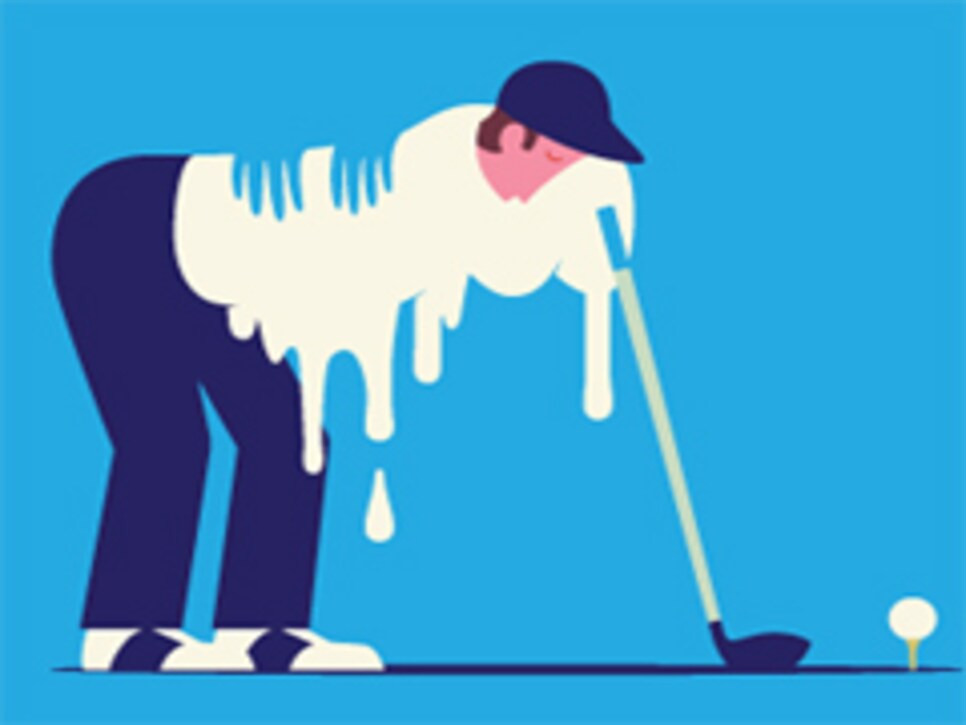 Most amateur golfers think of massages as a way to relax or to put the cherry on top of a great vacation. PGA Tour pros think of massages as a necessity to play golf. Craig Knight, a therapist who gives massages to players such as Luke Donald, Rickie Fowler and Justin Rose, says soft-tissue manipulation allows golfers to utilize the body's full range of motion.
Without a massage, your swing can be restricted, your rhythm and timing might be off and there's an increased chance of pulling or tearing a muscle. Knight spoke to Golf Digest for an article on the do's and don'ts of massages that appears in our June issue.
Ron Kaspriske is the fitness editor for Golf Digest.
(Illustration by Aad Goudappel)