The Loop
Fishers Island pro dives into the sea to save golf clubs, raising the bar on private club service
One of the cool things about Fishers is that it's, you guessed it, on an island. The only way to get there is by ferry. Peter Masters got an invite via a charity event, and found himself on that ferry early Monday morning with about 80 other guys.
They pulled up to the dock at the course and were instructed to head over to the clubhouse for breakfast.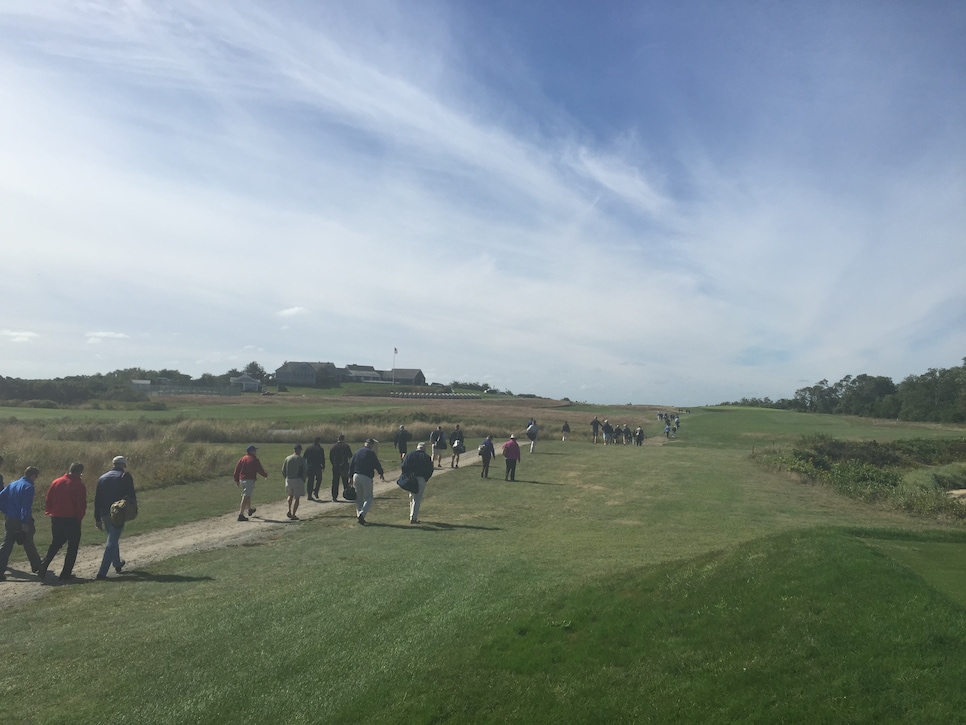 While at a breakfast table with his brother, Peter was approached by one of the club employees.
He asked if a Mr. Masters was around. Both brothers said yes. Then he asked which one of them was a lefty. Again, both said yes.
The employee went on to explain that while the clubs were on the dock, a bag somehow got knocked off the dock, into Long Island Sound.
Peter thought it was a joke, but walked outside and saw his bag, soaking wet, with only five clubs in it. Clearly, not a joke.
"My brother turned to me, and was like, 'Thank god it wasn't my bag!" Peter recalled.
As a lefty, Peter figured it was unlikely he'd find a replacement set of clubs, which meant he was probably seeing a once-in-a-lifetime round at Fishers Island slip away.
"I wanted to see how this all happened, so took a ride down to the dock in a cart to see the scene of the crime," he said.
What Peter saw when he arrived at the dock is something that probably no one in the universe has ever seen: One of the assistant pros was climbing out of the water, wearing a mask and flippers, golf clubs in hand.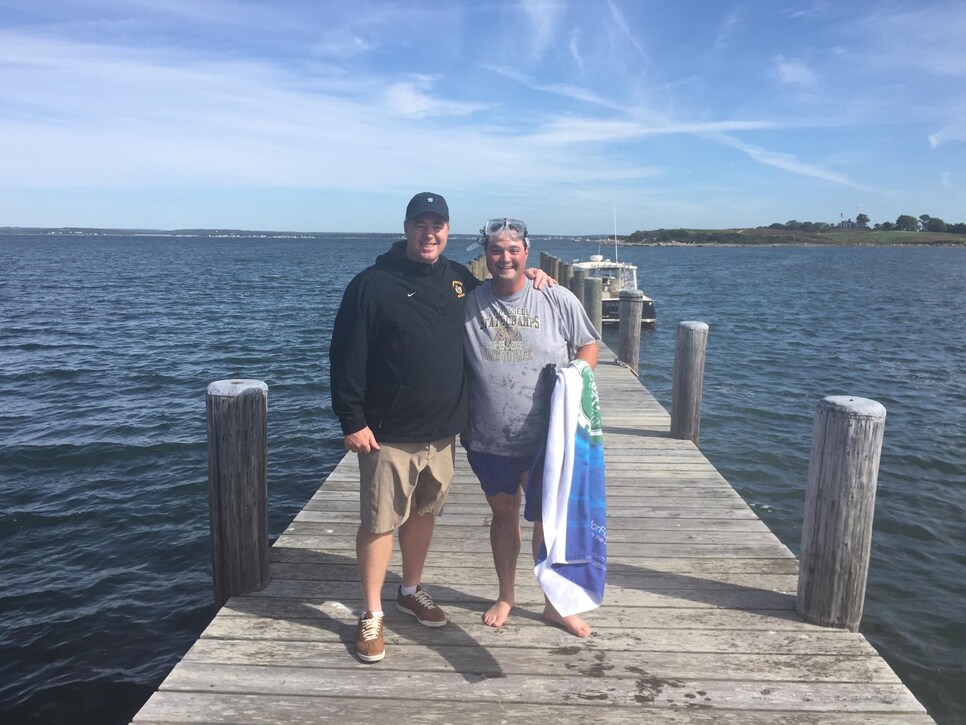 That assistant pro is Oliver Jones.
"As a fellow lefty I felt compelled to help him out," explained Oliver.
Oliver, who should undoubtedly be voted Employee of the Year, said that the assistant pros live in a house right on the beach. Naturally, they've picked up a lot of water activities, and the gear that goes with it.
"They tried to hook the bag right when it fell in, and that tipped the bag and emptied the majority of the clubs into the Sound. So I went to the house and put on my bathing suit, and got the flippers and the goggles."
The Sound near the dock is about 12 feet deep, and there's basically zero visibility. It's also freezing cold.
Oliver dove in six times, blindly feeling around the ocean floor for Peter's clubs. In those six dives, he was able to successfully retrieve all nine of Peter's clubs that were missing. "I got his divot tool, too."
"Unbelievable service," said Peter.
Peter took the clubs and headed out for his round. He didn't even bother to switch out his bag for a dry one.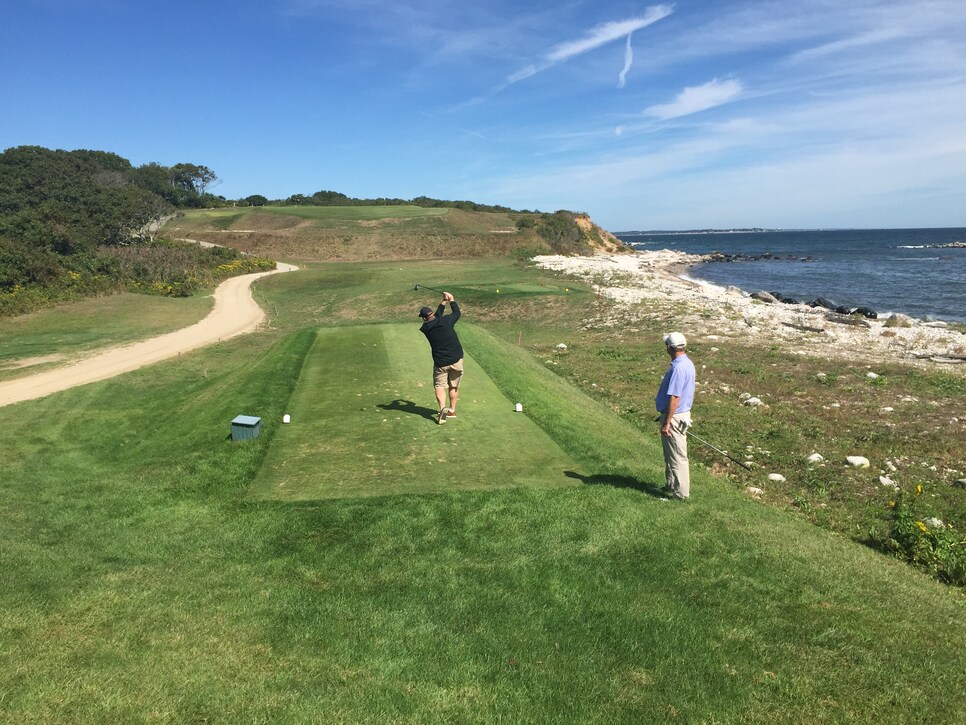 "I wore rain gloves for the first part of the round until the clubs dried off," he said.
Peter pulled clubs out of his bag in between shots and held them out the side of the cart as he drove, letting the wind dry them off.
"It worked pretty well," he said. "They dried out, and my Bushnell still worked."
Everything was working so well, in fact, that Peter shot 79. It was the first time he'd ever broken 80.