News
With $9.5 million grant, The First Tee will bolster its offerings for teenage golfers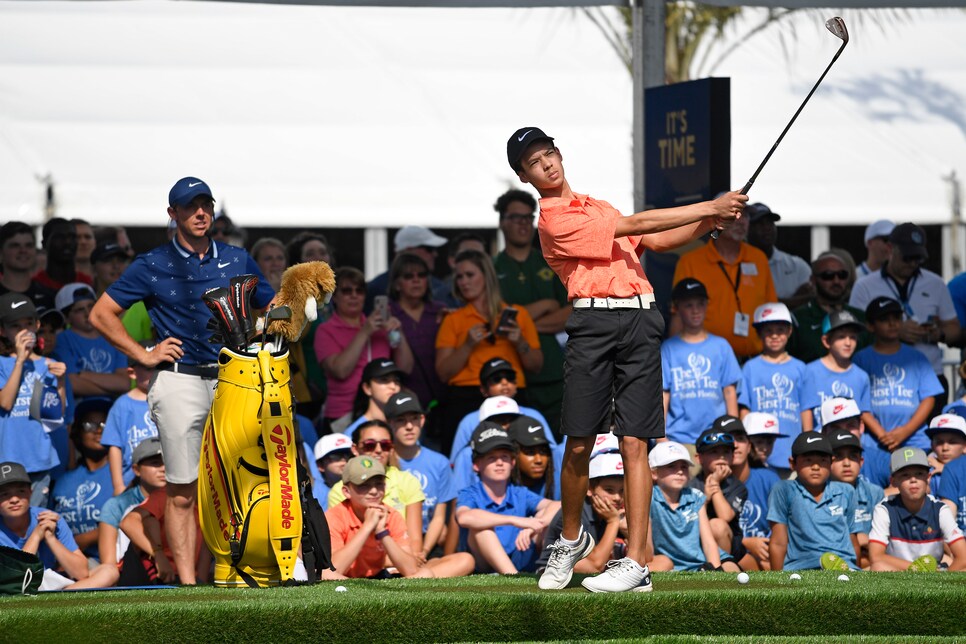 There may not be a better moment than now to support junior golf. That's exactly what PGA Superstore and Arthur Blank, co-founder of Home Depot and owner of the Atlanta Falcons, have done. Their $9.5 million grant will go towards bolstering The First Tee's offerings for teenage golfers.
The grant will fund a leadership summit as well as build up The First Tee's curriculum for teenagers. At the summit, the first of which will take place in 2021 in Montana, 40 teenagers from First Tee programs both in the United States and international chapters will be invited to participate in the week-long event structured around teaching leadership skills.
"I think this is a perfect answer to a lot of the issues that these young people are looking for in terms of identity self-confidence, self-awareness, why am I here, how do I maximize the opportunity to live a life and make the best use of my life, how do I make sure that my voice is being heard and how do I make sure that my actions are being reflected in that leadership as well," Blank said.
There will be more widespread leadership opportunities, as well, as 1,300 First Tee teenagers will get to participate locally in leadership programs at PGA Tour Superstores. In Montana, 45 more schools will add The First Tee School program to their curriculum.
"The new leadership program and summit will be game-changing opportunities for the young people involved, and we are sincerely grateful for the support of our work and our chapters in Superstore markets," said Greg McLaughlin, the chief executive officer of The First Tee.
The First Tee offers group lessons to kids ages 5-18. There are 150 First Tee chapters, 10,000 schools teach their curriculum, as do 1,600 youth centers. They work to get golf clubs in the hands of kids who want to play, especially those in communities where the opportunity to play golf isn't as readily available, teaching values in the process. One focus is on teaching leadership, which the new teenage programming is hoping to improve.
Golf has seen a surge in popularity as people try to find ways to be outdoors and socially distanced during the coronavirus pandemic. New golfers are entering the game, many of them juniors. When talking about PGA Tour Superstore sales over the past several months, Blank said, "The revenue numbers are incredible and the biggest increase we have seen have been, in part, with women's golf, but also with youth golf, and that bodes well for The First Tee and bodes well for all of the attributes that people learn when they understand the game of golf. They learn to be honest, they learn to appreciate skills, they learn to be disciplined."
As kids pick up the game, programs like these will help not only with introducing them to the basics of golf, but will help retain junior golfers as they age into teenage golfers, and hopefully continue playing into adulthood.