News
First round of U.S. Women's Open surprisingly went reasonably smoothly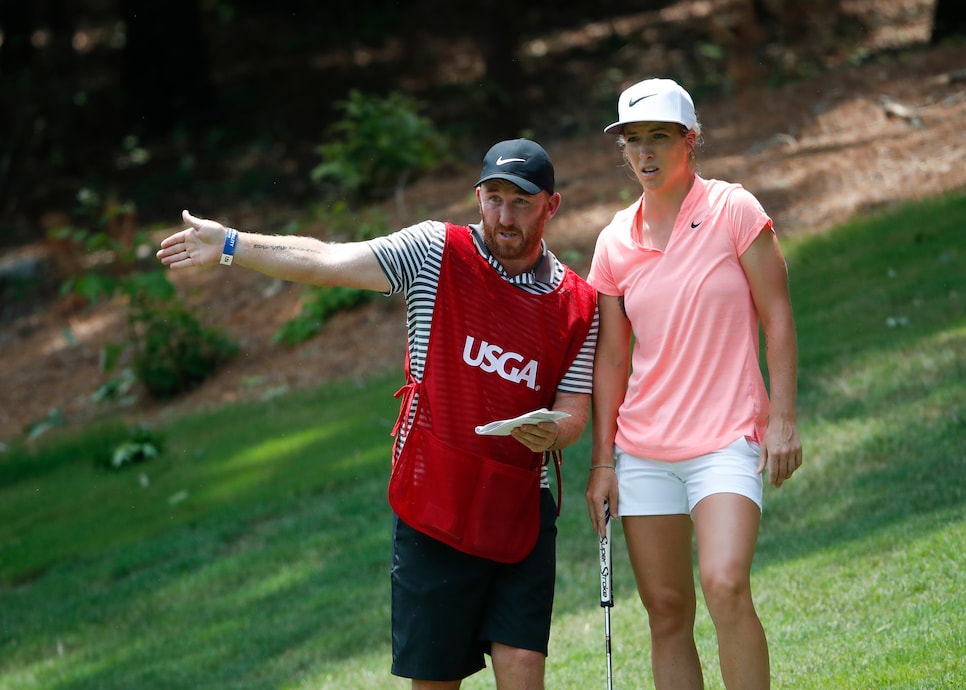 BIRMINGHAM, Ala. — It turns out Shoal Creek can take on more than 4½ inches of rain in four days and still be playable for a major championship. There was a lot of concern before the U.S. Women's Open officially began on Thursday, rumors of a delayed start and the potential of having to play lift, clean and place. But the tee times went off as scheduled, and everybody got around relatively smoothly. Yes, there's standing water and some areas marked unplayable, but the championship seems to have gotten on track—something few felt for certain would happen.
"I have got to give them credit," said Mel Reid, who shot a two-under 70 in the first round. "The staff here have done an exceptional job to get it in the shape that it is."
That was the general consensus from players after the first round. They were surprised first that they were able to play at all, and then once they were on the course, they were impressed by the state of the course—especially the greens.
"Greens are rolling amazing," said Danielle Kang, who posted three-under 69, two strokes back of the leaders. "I don't know how they drained that water, but it's fast. I realized it was fast after smashing the first few putts by. I know it's not playing as firm as they want it to be. The golf course is playing very long. I had a couple of 5-woods into the greens and stuff. I had a 5-wood in and had a couple of 4-irons. Definitely challenges like every aspect of the game."
The biggest issue with the playability of the course has been mud balls.
"I'm not going to lie, there's certainly mud balls on pretty much every single shot," Reid said. "It's not ideal, but what can you do. You just got to get on with it. You are going to have girls that do complain about it. It's just the way it is. It's the same for everybody."
Reid played practice rounds with Ryan O'Toole. During the nine holes they played Wednesday, Reid said they practiced hitting mud balls to prepare for the rest of the week.
"We kind of played up on Monday, but then yesterday we were like, let's just play it down. Let's get the mud balls and just kind of deal with it," Reid explained. "And I honestly think that's one of best things we could have done. It wasn't a surprise to us today."
Kang hasn't practiced hitting mud balls as recently as Reid, but she tapped into mud ball lessons from her brother back when she was a teenager
"I definitely got a few mud balls out there," she said. "Funnily enough, my brother actually made me practice mud balls when I was younger. So I was thinking about that yesterday. I remember playing when I was 15 and I was getting so upset because the golf course was wet and it was getting mud. And him and I were having a match and I was trying to clean it off and he was like, no, no, no, you have got to learn how to hit mud balls."
When asked what the key is to hitting a mud ball, Kang wouldn't give up her secrets.
"I can't tell you that," she joked. "You have got to figure that out."