FIRE PIT COLLECTIVE
A high school freshman finds purpose in golf and the life lessons it teaches
Editor's Note: This article first appeared in Fire Pit Collective, a Golf Digest content partner.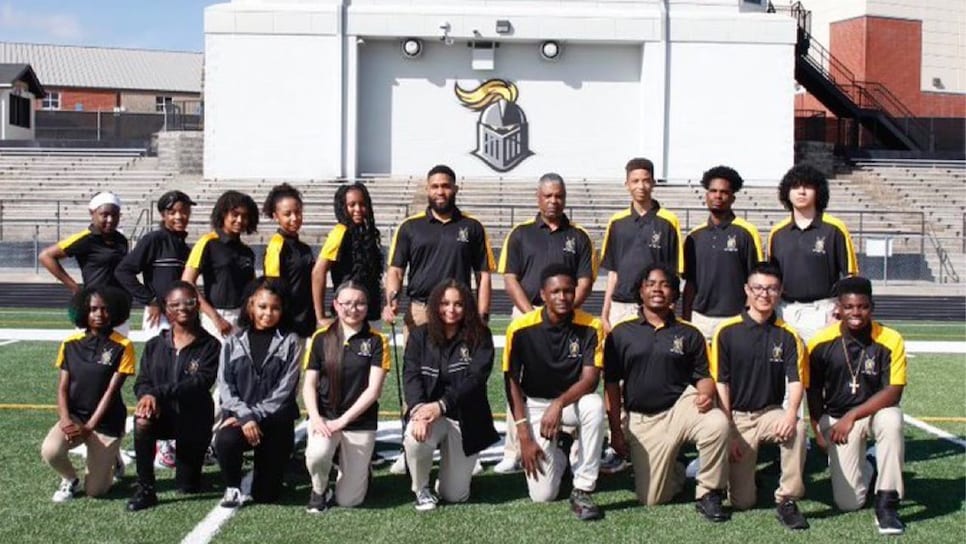 Golf can be many things. For Taliyah, it was an escape from a world that hasn't been fair. "The coaches are the parental figures I've never had," she says.
A high school freshman, Taliyah is a member of the golf team at Central Gwinnett in Lawrenceville, Ga. Her best nine-hole score this year was 59. Her average was about 68.
Taliyah, whose name has been changed to protect her identity, is the type of player we had in mind when we founded the Fire Pit Foundation.
Chris Gallagher, whom I met through Twitter, wanted to start a foundation to help high school golf teams. He and I talked about how important the game was to us and our desire to give back. Those conversations ended with Chris writing a check to start what is now the Fire Pit Foundation. Our primary goal is to help high school teams that don't have the resources to compete.
Chris and I were like many junior golfers; we thought we would play on the PGA Tour. Chris gave it a run, playing on the eGolf Tour with some success. He beat players such as Seamus Power and Peter Malnati, among other current PGA Tour members, but he stopped playing and raised a family.
Our conversations leading to the start of the foundation had little to do with golf shots. Rather it was the life lessons golf taught. We wanted to provide access to the game; we didn't care what anyone shot.
That led us to Gwinnett Central, a school outside of Atlanta at which almost 80 percent of the students rely on a free or reduced lunch. Golf is not a sport many in the area grow up with access to. Kenneth Jackson looked to change that when he took over as coach of the boys' team five years ago. Kenneth Jackson is a hero.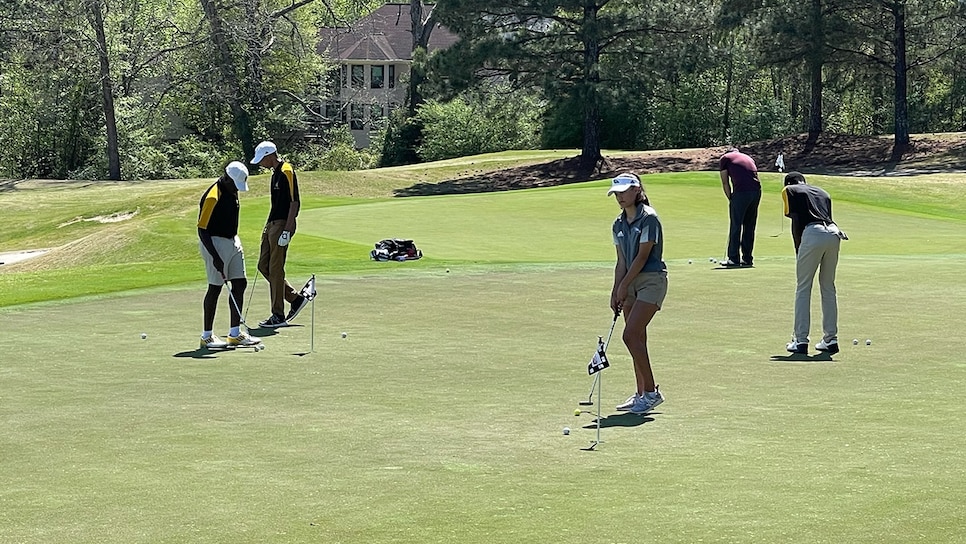 The Fire Pit Foundation has helped Gwinnett Central develop a summer program for the team
Gwinnett Central will probably never produce a college golfer. Under Jackson, the Black Knights haven't won a single match. None of that matters. He took over a team with only three players. Including the girls' team, 16 kids are now playing golf. Most had never picked up a club before joining the team.
The team provides structure and teaches life lessons many members of the team hadn't experienced. The team GPA last year was 3.3. This is a school that has a food pantry and a clothes closet in the school for students who need the basic necessities.
Jackson teaches Geography, and that is where he met Taliyah, a student in his class. He noticed she wore the same clothes almost every day, some of which didn't fit. He pulled her aside and asked if she was interested in the golf team. She said her grandfather played golf, but she had never touched a club.
Not only did Jackson persuade her to join the golf team, but he and his wife, Tanya, also spent hundreds of dollars for new clothes.
Taliyah grew up in a home with her mother and grandmother. It was a difficult situation, however. The lights weren't always on, and food was scarce. Amid allegations that her mother was abusive, Taliyah, then 14, was placed in foster care last year. The last resort of social workers is to take a child out of a home, especially a teenager. The fact she was pulled out of the home speaks to troubles that she faced.
The situation was so bad that Taliyah wasn't able to return to the house for her few possessions. "I just want a pair of Nike Air Max," she told me in a phone interview. "I miss the shoes I had."
After a few short stays in foster homes, an older cousin took her in. Her cousin, who is a single mother of a two-year old , is hoping to adopt her. Meanwhile, Taliyah keeps fighting.

Emmanuel Rutledge, the girls' golf coach, set up the interview with Taliyah, and I was blown away. She had made notes. She was confident and honest. She answered questions with "yes, sir" and "no, sir," and when I told her she could call me Ryan, she replied, "I'd prefer Mr. French. It's what I've been taught."
Taliyah took to the game quickly. She was having fun, and she loved being part of a team. Gwinnett practices Monday to Thursday, mostly on the football field. Once a week the Black Knights travel to a municipal course to practice on the range or play nine holes. "You should see her swing," Rutledge says of Taliyah. "She is so athletic."
Taliyah shot 73 in her first nine-hole match. Rutledge says she came to practice the next day eager to get better. Later in the year she made bogey on the last hole to shoot 59. Rutledge said "she was smiling like crazy."
Golf is many things to many people. To Taliyah, it's a family she has never had. It has given her purpose, a place to belong, and coaches she can rely on.
Chris and I are honored to be a small part of the Gwinnett golf team. We have set up a summer program for the players, and they will have playing privileges and access to range balls. New bags are on the way for next season, and we will find other ways to help them.
We want to help more teams. We want to give access to more kids like Taliyah.
For the next 48 hours, we will send a portion of all donations to Taliyah for life necessities. If you would like to donate, please click the link here.