The Loop
Fire alarm spoils another potential no-hitter for the St. Louis Cardinals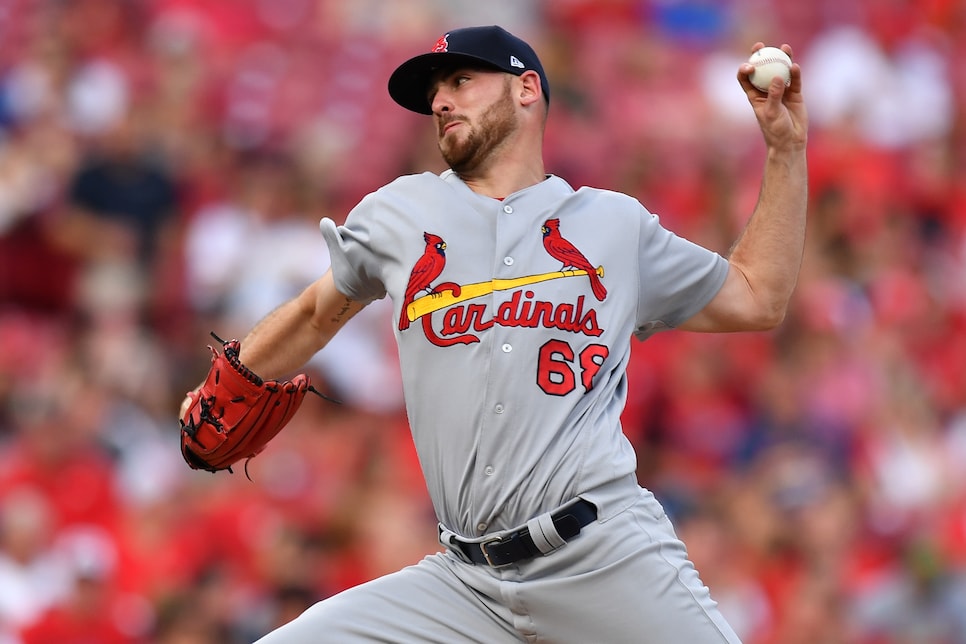 Just when you think you've seen everything there is to see on a Major League Baseball field, the St. Louis Cardinals and Cincinnati Reds meet up in late July. Normally, you'd gloss over this series on the schedule, or fall asleep just looking at it. But so far it has provided a pair of wildly odd games that have each included a potential no-hitter.
On Monday night, Cardinals rookie pitcher Daniel Poncedeleon pitched seven no-hit innings in his MLB debut before being pulled at 116 pitches. The sensational start came 14 months after Poncedeleon was struck in the head with a line drive in a Triple-A game, suffering a severe injury that forced him to undergo brain surgery. After recovering, he progressed well enough in Triple-A to earn a call up for Monday night's game, when he became the fifth pitcher since 1961 to carry a no-hit bid through seven innings in his MLB debut. Unfortunately, the Cards bullpen couldn't finish it off, as Reds third baseman Eugenio Suarez tied the game with a homer and pinch hitter Dilson Herrera walked it off with an RBI single in the ninth to give the Reds a 2-1 win.
One night later, another Cardinals rookie pitcher, left-hander Austin Gomber, had tossed six no-hit innings, and had a chance to get to seven and match his teammate Poncedeleon's start from Monday night thanks to his lower pitch count. As Gomber went out to warm up though, the fire alarm went off at Great American Ball Park, causing a nearly eight-minute delay:
Naturally, Cardinals Twitter, as level-headed a bunch as any group of humans on Twitter, surmised that someone with a vested interest in the Reds must have pulled the fire alarm to stop the almighty Austin Gomber from no-hitting their team in a meaningless game:
Whether or not you believe the Reds' explanation that the fire alarm malfunctioned is up to you. What we do know for a fact is this Brenden Schaeffer guy is extremely mad about it.
After the delay, Gomber promptly gave up a hit to Joey Votto, who is one of the best hitters in the sport. But yeah, it was definitely the fire alarm's fault. But it gets crazier, the next batter, Eugenio Suarez, homered again to tie the game at 2-2. You can't make it up:
Gomber was pulled two pitches later, but the Cardinals would eventually get the last laugh this time, winning 4-2 in the 11th on a Dexter Fowler two-run homer. Moral of the story: don't literally fall asleep on Reds-Cardinals series in the dog days of summer no matter how boring it sounds.