Driving
Find This Swing Checkpoint to Bomb it Like Gary Woodland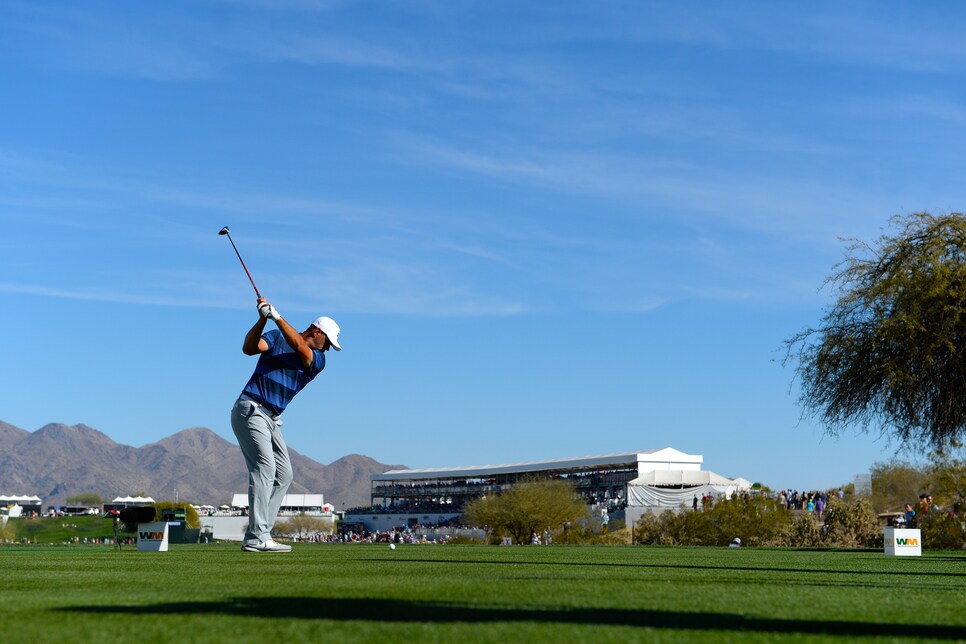 If you don't think distance matters, Gary Woodland would like to have a word with you.
The new Waste Management Open champion had 90 yards into the 445-yard 18th hole in regulation, and was able to effortlessly make the 300-yard carry necessary to take the water out of play on the same hole in his playoff with Chez Reavie. He would make two pars to outlast Reavie, who had birdied 17 and 18 in regulation, but was 20 yards behind the long-hitting Woodland off the tee.
Of course, it's easy to bomb it when you have more than 120 miles per hour of clubhead speed, like Woodland does. But no matter how fast you swing, you can max out your driver by doing one of the basic things Woodland does so well. "Gary is able to keep the path of his hands and the clubhead in close proximity to each other during the whole swing," says top Illinois teacher Rick Silva, who runs Movement 3 Golf in Chicago. "That's one of the 'hidden' fundamentals that makes a swing look so smooth and effortless--and it lets him create a lot of power."
To check your own swing, get a friend to make a video from down the line--filming from right along the target line. "When you look at Gary's backswing from this angle, the clubhead moves right 'through' the hands and the shaft points slightly inside the ball line," says Silva. "Many players pull the club inside on the backswing so that the clubhead gets behind the hands and the butt of the club points well outside the ball line. That's when players get into trouble trying to manipulate the club to try to lay it down into a flatter plane in transition or the downswing--and all that rerouting makes you swing slower and have trouble hitting the center of the face."
Once you've checked the video to see where your hands and clubhead go, you can correct your motion and then use your shadow as a reference point for where your hands and club should be going. "When you do it right, the club will feel lighter in your hands, and your clubhead speed will increase dramatically."