News
Finally, a slow-play penalty, though it was called in PGA Tour Champions event and...not on Bernhard Langer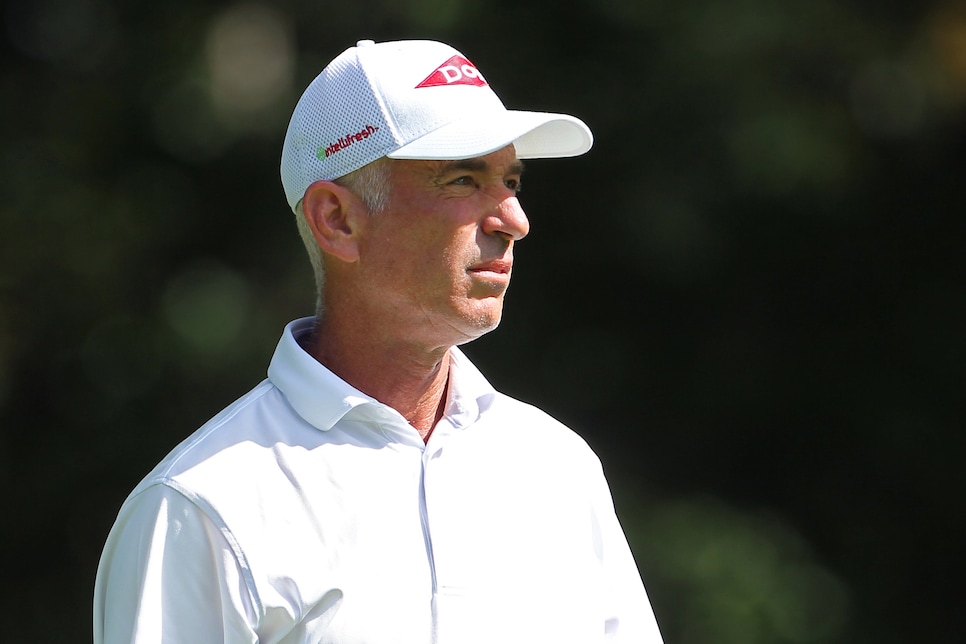 Slow play is akin to the weather in that everyone talks about it, but nothing is ever done about it. Until, oddly, the final round of a PGA Tour Champions tournament on Sunday.
After completing play in the Dominion Energy Charity Classic, Corey Pavin was informed by PGA Tour Champions tournament official Michael Petch that he was being assessed a one-stroke penalty. Instead of shooting an even-par 72, he posted a one-over 73 and finished in a tie for 15th.
However, the penalty conceivably could have cost him more than a stroke. This was the first of the three-event Charles Schwab Cup playoffs, with those finishing in the top 54 in Schwab Cup points advancing to the Invesco QQQ Championship later this week at Sherwood Country Club in Thousand Oaks, Calif.
Pavin was among those on the bubble in the Dominion Energy Charity Classic. He was fortunate in that he concluded the tournament 53rd in Schwab Cup points and will advance to the Invesco.
As for the slow-play penalty, Golf Channel's Lanny Wadkins, one of the game's quickest players in his day, is one of slow play's harshest critics. He has been unafraid of calling out the senior tour's dominant player in recent years, Bernhard Langer, as he did earlier this year during the Mitsubishi Electric Championship when Langer was having a long conversation with his caddie on a par-3.
"There's the hole, the tee, you've got the club, there's no wind, you've got the yardage, OK, pull the trigger," Wadkins said on the telecast. "They've just had more conversation than I had with a caddie in an entire round."
"Of all the things to happen with all the times," he said on the telecast, "Cory Pavin, I have played, I can't even count the number of rounds, I never thought Corey Pavin was a slow player. All the guys we know are slow players have never been penalized out here. Where has this been for the last 15 years?"