The Loop
Lanny Wadkins watching Keegan Bradley dawdle, dither is broadcast gold: 'Go hit the ball'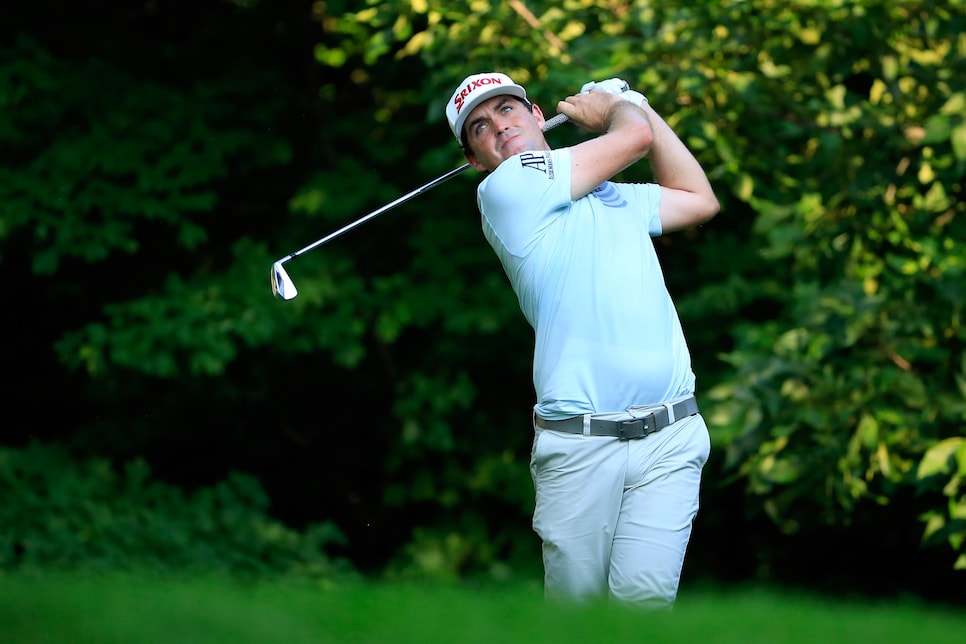 Lanny Wadkins is in the World Golf Hall of Fame and always played as though he was in a hurry to get there. Bless him.
Accordingly, he's never been particularly tolerant of those who dawdle and dither.
Wadkins is working the John Deere Classic for Golf Channel and he was not amused with Keegan Bradley, notably his pre-shot gyrations from the 17th fairway and a greenside bunker at 18 in the second round on Friday. Golf Channel's Jim Gallagher Jr. teed it up for him.
"Keegan, going through so many different, looks like swing thoughts," Gallagher said with Bradley sizing up his shot on 17.
"A few too many swing thoughts," Wadkins said. "Look at this. Go hit the ball."
"He seems to get a little paralyzed sometimes," Gallagher replied. "You try to make this a reactionary sport as much as you can. He's not reacting too much."
"You and I would react 18 holes in about two-forty-five [two hours, 45 minutes]," Wadkins said, "and we'd already be on the green."
Wadkins wasn't through. Bradley, facing a bunker shot at 18, was fidgeting and adjusting his hat.
"He must not like his hat," Wadkins said. "That's all I can come up with. I don't know. It just doesn't feel right. Get a visor."
Gallagher informed him that Bradley "had been a visor guy for a long time."
"If he pulled a visor off it'd really be an issue," Wadkins said. "It would take two hands to get it back on. Lot of stuff going on here when Keegan's getting ready to play. It's hard to watch sometimes."
Bradley then hit a poor bunker shot.
"Caught that a little heavy," Wadkins said. "Might have been the hat was on crooked."