Fantasy Advice
FedEx St. Jude Championship DFS picks 2023: Can Rickie Fowler make a deep playoff run?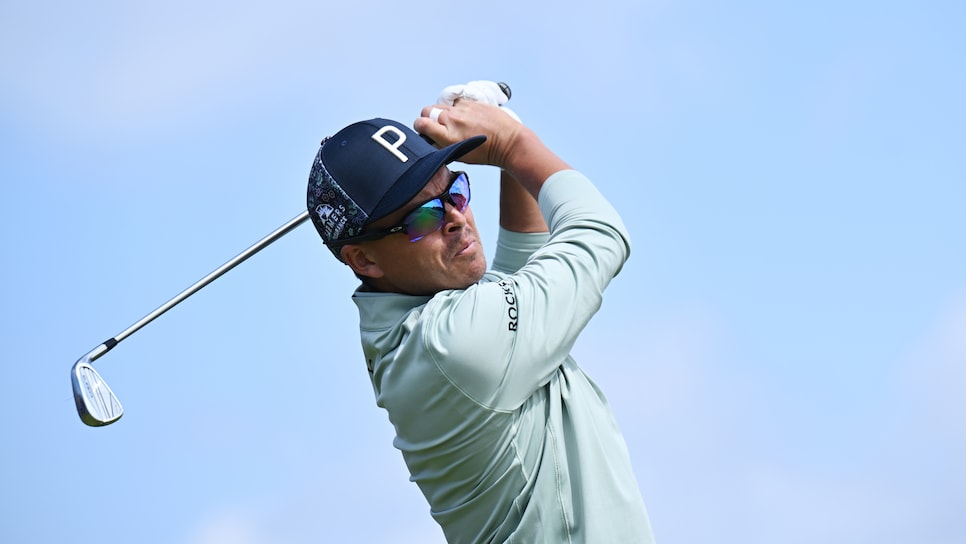 We are down to 70 golfers as we enter the first leg of the FedEx Cup Playoffs. For us, that means a no-cut event and four rounds guaranteed for every golfer in the field. This generally rewards birdie-makers and often allows the best players to rise to the top over a larger number of rounds.
TPC Southwind has been a staple on the schedule and has generally rewarded two types of players: Those who hit their approaches well, and those who can putt well. It's a high upside combination of skill-sets that few golfers have together.
Here are all the players who have my interest—and those who certainly don't—this week at the 2023 FedEx St Jude Championship:
Golfers I'm Definitely Playing
Jon Rahm ($11,100 DraftKings | $12,100 FanDuel)
Rahm is preparing for a big run in the playoffs, gaining at least six strokes ball-striking in six of his past eight events. His putter is starting to heat up and he's earned two top-seven finishes in his three trips to TPC Southwind. Per the RickRunGood.com golf database, he's the best player in this field over the past 50 rounds, behind only Scottie Scheffler.
Tyrrell Hatton ($9,700 DraftKings | $11,100 FanDuel)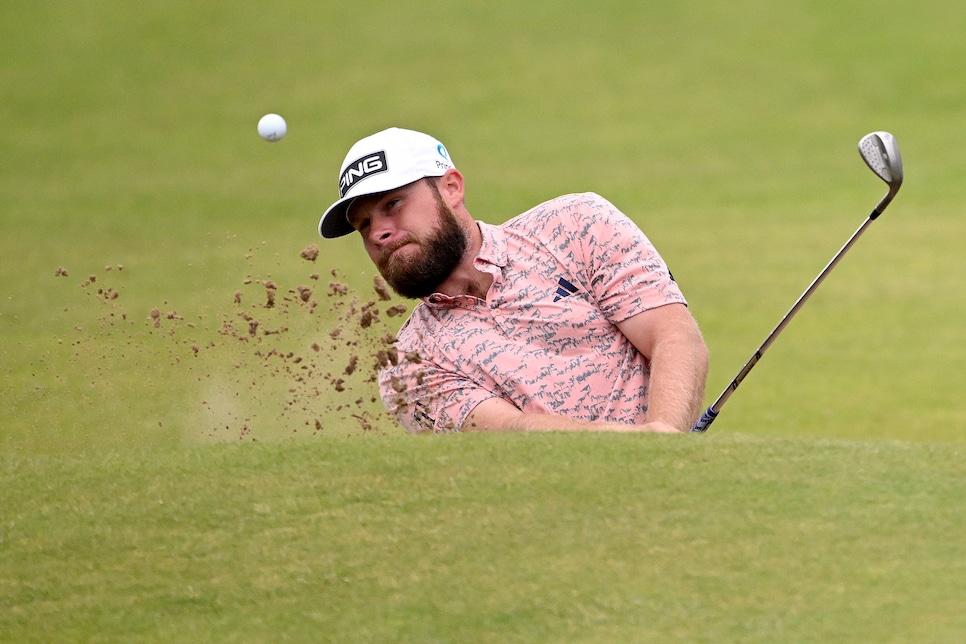 We are nearing the one-year anniversary of the last time Hatton lost strokes from tee-to-green. That was last year's BMW Championship—an event that will be played next week. During this 22-event streak, he's earned 16 top 20s and hasn't finished worse than T-27 in any of his past nine starts. His well-rounded game is trending at the right time, making him a viable option for this week.
Sam Burns ($8,100 DraftKings | $9,800 FanDuel)
Burns is laying a statistical blueprint that should get anyone excited. He finished T-14 last week and did it in true "Sam Burns" fashion. He was top 20 in both approach play and putting, which is a high upside combination of skill-sets to possess. Burns has played this event in each of the last two years, finishing T-2 and T-20.
Stephan Jaeger ($7,300 DraftKings | $9,100 FanDuel)
Jaeger hasn't missed a cut since the RBC Heritage, and while that won't be a concern this week, it shows that he's routinely beating the field average and playing with a high level of consistency. In his last five starts alone, he's tallied a T-9, T-13 and T-14. His ball-striking numbers are eye-popping, and he's not afraid to go low.
Sam Ryder ($6,000 DraftKings | $7,100 FanDuel)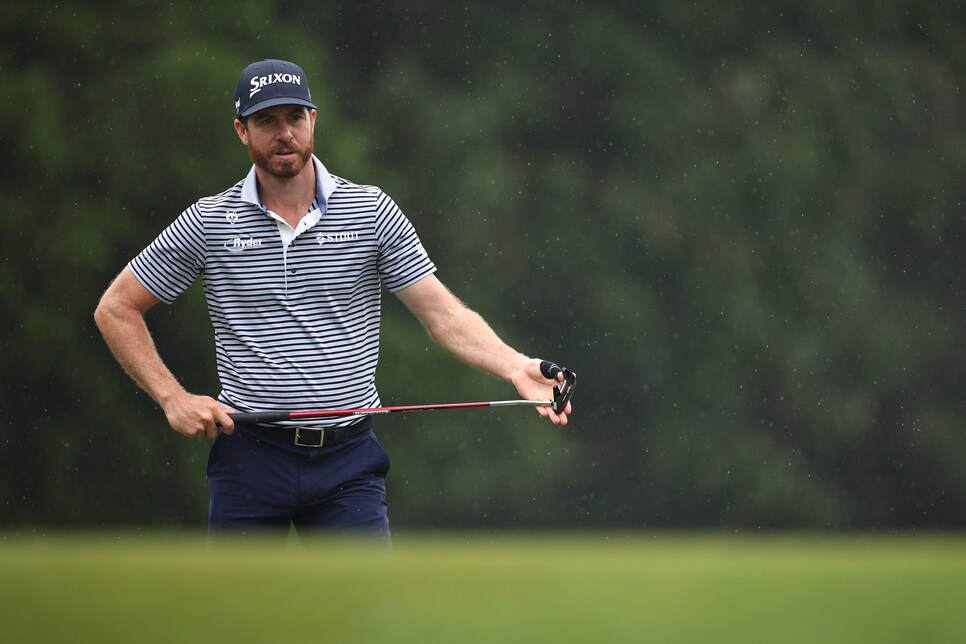 I don't think it's super egregious, but DraftKings has hit Ryder with the minimum price, which provides plenty of roster flexibility if you click his name. He finished T-7 at the 3M Open and T-38 at the Wyndham Championship. He gained over 10 strokes on approach in those two weeks and has generally been a great putter in his career.
Rickie Fowler ($9,500 DraftKings | $10,600 FanDuel)
Already in the midst of a special season, Fowler's skill-set fits beautifully at TPC Southwind. His putter is scorching hot, gaining 19 strokes putting in his past 20 rounds. He's combining that with high-end ball-striking, and it has resulted in five top-13 finishes in his past seven starts. That's the type of combination we want to see this week. Fowler enters this week ranked ninth on the FedEx Cup standings, so with another high-end finish this week, he'll put himself in a position for a run at the Tour Championship.
Max Homa ($8,800 DraftKings | $10,300 FanDuel)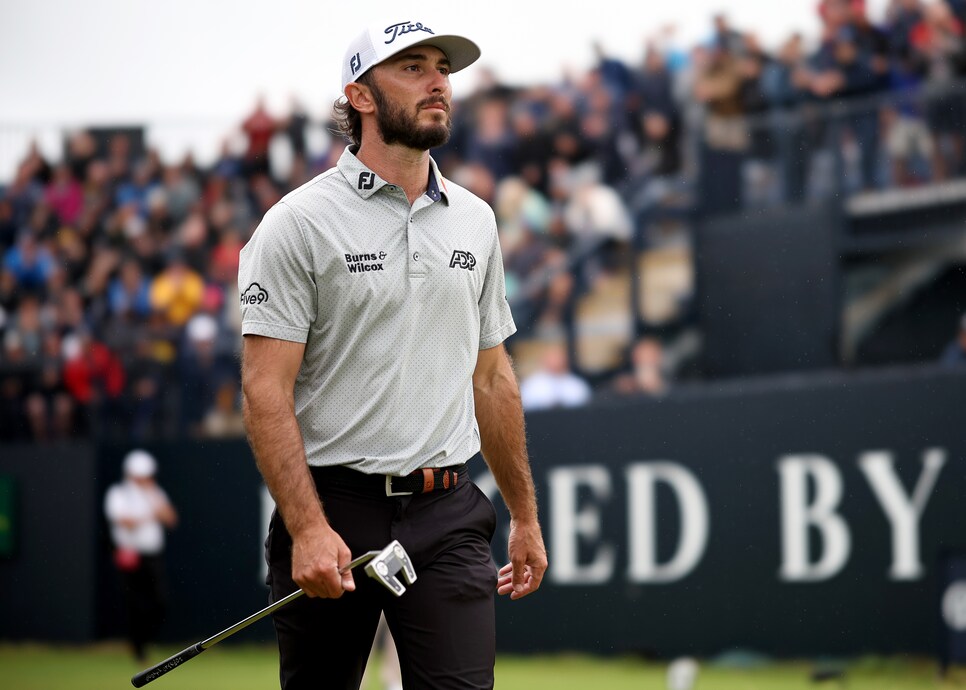 Homa is quietly rounding back into form, finishing T-21, T-12 and T-10 in his past three starts. Even during this "slump" for Homa, he's been capable of popping off and earning a top-10 finish, which shows that he still has plenty of upside. He's certainly more risky than his similarly priced peers, but his win equity is enticing.
Matt Fitzpatrick ($8,600 DraftKings | $10,700 FanDuel)
There are concerns with Fitzpatrick, who has lost multiple strokes off-the-tee in three of his last four starts. That's uncharacteristic for him as he's made major strides in that category in the last few years. However, the rest of his game is sharp, and his history around TPC Southwind is impeccable. There's no golfer in the field who has gained as many strokes as Fitzpatrick at this course dating back to 2019. He's gained +1.08 strokes per round in 16 rounds, per the RickRunGood.com golf database.
Emiliano Grillo ($7,100 DraftKings | $9,200 FanDuel)
I'm looking for great approach players and great putters—for the first time in his career, Grillo fits those categories! Always an outstanding ball-striker, Grillo has made significant gains on the greens this year. Since The Players Championship, he's the fourth-best putter in this field.
Lee Hodges ($6,500 DraftKings | $8,600 FanDuel)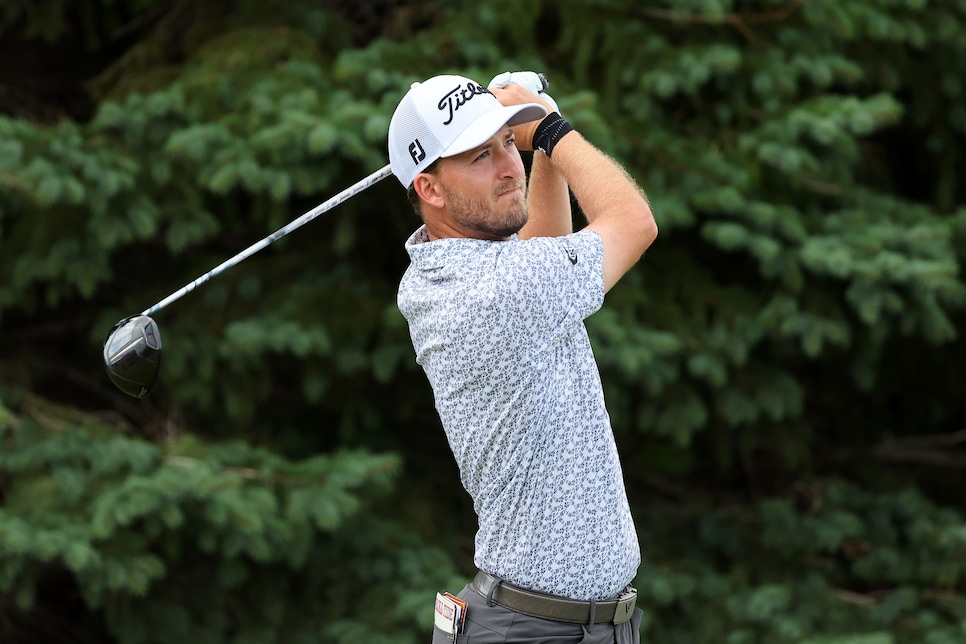 It'll be interesting to see how Hodges plays, fresh off his win at the 3M Open a few weeks ago. He was lights out with the iron in his hand, and he made nearly every putt that he looked at. While those were certainly ceiling performances, it wasn't that far off his baselines. He's not a safe option, but he's an exciting option.
Jordan Spieth ($9,300 DraftKings | $10,900 FanDuel)
The state of Spieth's game is … in question? He's lost with the putter in six of his past seven starts while missing four cuts in the process. He hasn't been "bad" because he's also posted a T-5 at the Memorial and some decent play at two majors during that stretch. He's lacking any type of consistency, and he's never gained strokes ball-striking in five trips to TPC Southwind.
Tony Finau ($8,700 DraftKings | $10,500 FanDuel)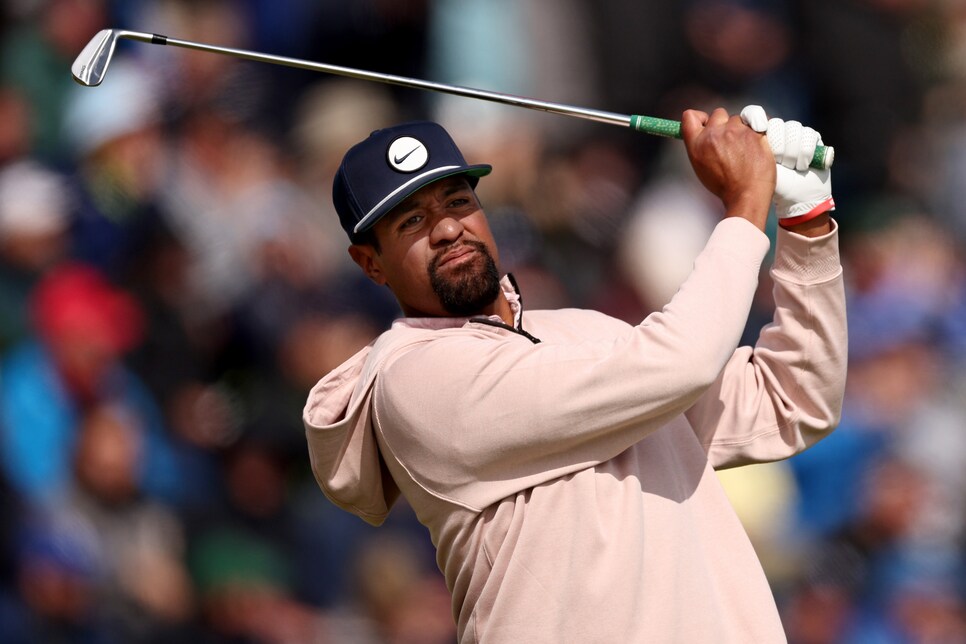 It's hard to give "credit" to Finau for his T-7 at the 3M Open, an event in which he should have played well. Even in that finish, he was reliant on the short game—gaining 5.81 strokes, his best event in eight starts. This feels like a textbook regression spot.
Keegan Bradley ($7,700 DraftKings | $9,600 FanDuel)
Bradley has had a great year, but all his great play has been loaded into just a few starts. Since the start of the season, he has two wins, a runner-up and a T-5. He only has one other finish better than T-20. So while the season has been a success, trying to get him correct has been a horror show.
Denny McCarthy ($7,500 DraftKings | $9,300 FanDuel)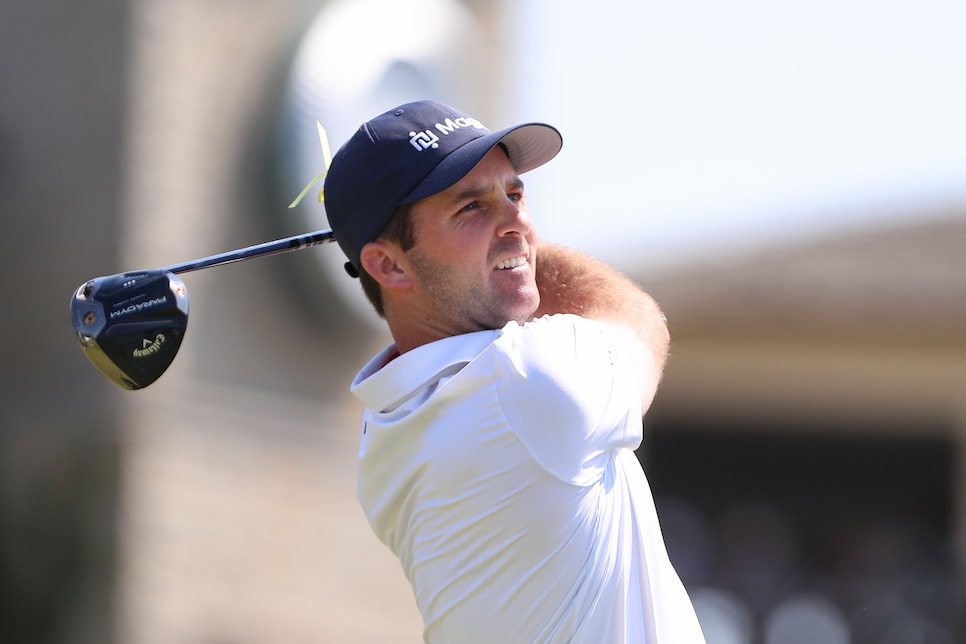 We haven't reached "red flag" status yet for McCarthy, but we are getting close. I was willing to forgive the 11 strokes ball-striking he lost at The Open, but I'm concerned about the 5.97 strokes he lost in the same category last week. Those are, by far, his two worst ball-striking performances of the season. I'll need to see something before investing again.
Mark Hubbard ($6,600 DraftKings | $7,600 FanDuel)
If you like volatility, you'll love Mark Hubbard. Each of his last seven results have been either a missed cut or a top 10—nothing in between. I worry that his approach play has cooled off and he's never been better than T-45 in four trips to TPC Southwind.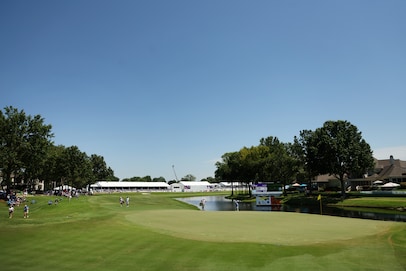 The Ron Prichard design (with consultation from Hubert Green and Fuzzy Zoeller) has hosted an event on the PGA Tour since 1989, and starting in 2022, it hosts one of the premier events on the PGA Tour schedule, the first leg of the FedEx Cup playoffs. Located about a half hour from downtown Memphis on an old dairy farm, TPC Southwind holds its own against the best players in the game with water coming into play on 11 holes. The par-3 11th hole is perhaps the course's signature hole, featuring a peninsula green that requires a short iron, similar to the 17th at TPC Sawgrass' Stadium course. The hole will be memorable for anyone who watched the 2022 FedEx St. Jude Championship, when Will Zalatoris' tee shot ended up staying dry and wedging itself between the grass, in his playoff victory over Sepp Straka.
Explore our full review