Gambling
FedEx St. Jude Championship DFS picks 2022: Why the vibes are great with Viktor Hovland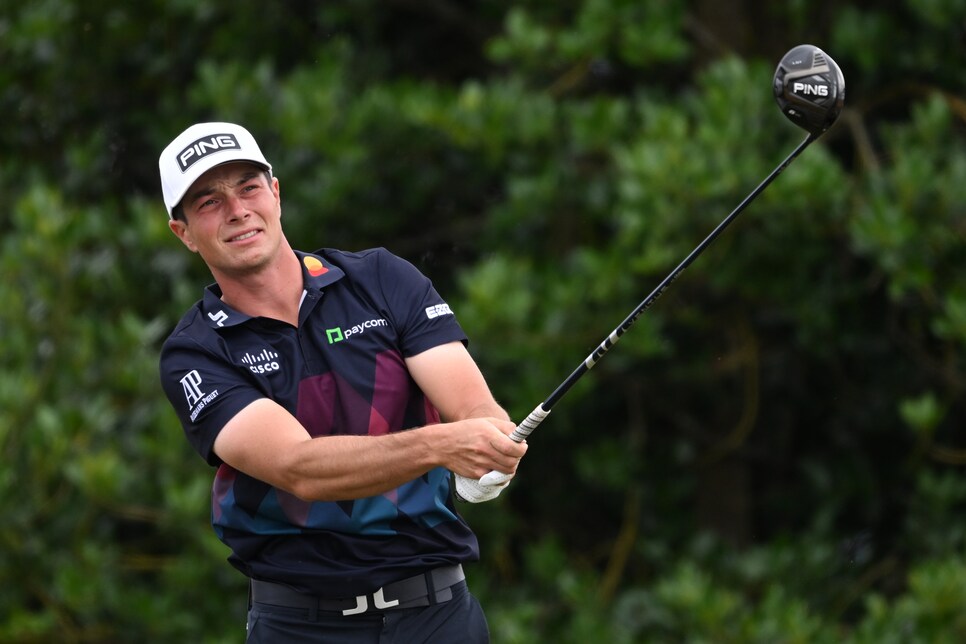 Photo By: Ross Parker - SNS Group
The playoffs are upon us, and TPC Southwind will play host to the first leg for this year's FedEx St. Jude Championship. This event has gone through some significant status updates so let's get on the same page so we can properly analyze course history. TPC Southwind hosted the FedEx St. Jude Classic, a regular event on the PGA TOUR schedule from 1989 through 2018. In 2019, the event was elevated to a World Golf Championship (WGC) event, which meant the field was reduced and the strength was significantly increased. After three editions as a WGC event, it was elevated once again to a FedEx Cup Playoff event, and this is the first year that it holds that distinction.
Though the event history might be confusing, the course itself, TPC Southwind, has been a staple on the schedule for nearly 35 years. It rewards solid ball-striking and rarely allows the field to go deep under par. The average winning score over the past five years is only 14.8 under par, and you can expect more of the same in 2022. Memphis has received very little rainfall this summer, down 5 inches of rain to their expectation. That should create firm-and-fast conditions for this week.
Here are the players who have my interest—and those who certainly don't—this week at the 2022 FedEx St. Jude Championship.
Golfers I'm Definitely Playing
Rory McIlroy ($11,000 DraftKings | $11,900 FanDuel)
We last saw McIlroy at the Old Course in St. Andrews, where he finished third at The Open. He gained 15.95 strokes to the field that week, which ups his running total to a staggering 98.01 strokes gained over his past eight starts, per the RickRunGood.com golf database. McIlroy has also taken care of business at TPC Southwind, gaining 1.51 strokes per round in his 20 rounds at the course.
Viktor Hovland ($9,000 DraftKings | $10,500 FanDuel)
Hovland is another golfer we haven't seen since the Open Championship (T-4), but he has plenty of good vibes when it comes to TPC Southwind and Memphis, TN. His coach Jeff Smith is local to the area, and Hovland has been there preparing for his playoff run. Hovland has also recently called TPC Southwind "one of his favorite courses on tour." The course will require excellent approach play, which is ideal for Hovland who is inside the top 10 of strokes gained/approach over the past 50 rounds.
Davis Riley ($7,700 DraftKings | $9,400 FanDuel)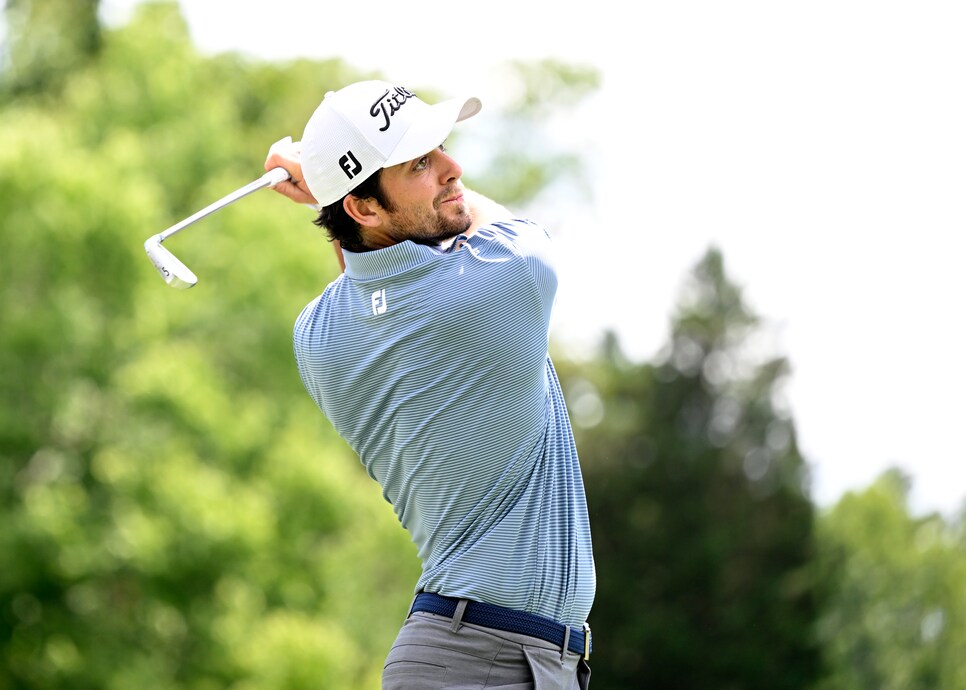 Riley snapped out of a mini-slump with a T-13 finish last week and corrected his advanced metrics in the process. He gained 3.87 strokes in the ball-striking categories, which is much more reminiscent of his play this spring, when he had six straight Top 13 finishes.
Aaron Rai ($6,800 DraftKings | $8,100 FanDuel)
Despite fading on Sunday, Rai snapped a two-event missed cut streak with a T-71 finish last week. When Rai is at his best, he's playing from the fairway (26th on tour in driving accuracy) and flushing his second shots (48th on in SG/approach). Rai has teed it up in the WGC version of this event in 2021 and 2019, finishing T-26 and T-12.
Seamus Power ($7,600 DraftKings | $9,300 FanDuel)
Power hasn't played in the WGC editions of this event but teed it up at TPC Southwind in 2018 and 2017 as part of the FedEx St. Jude Classic, finishing T-12 and T27. Statistically speaking, Power is much better now. This year, he's gaining 0.91 strokes to the field, compared to only +0.28 in 2018 and +0.52 in 2017.
Sam Burns ($8,600 DraftKings | $10,100 FanDuel)
Burns appears to be struggling a bit, which couldn't come at a worse time in the season. He missed the cut at the Travelers Championship then finished T-66 at the Scottish Open and T-42 at the Open Championship. Those are respectable finishes but certainly left us wanting more. Burns will get to putt on Bermudagrass greens this week, by far his best putting surface (+0.70 per round) and third-best on anyone on tour since the start of last season.
Lee Hodges ($6,400 DraftKings | $7,400 FanDuel)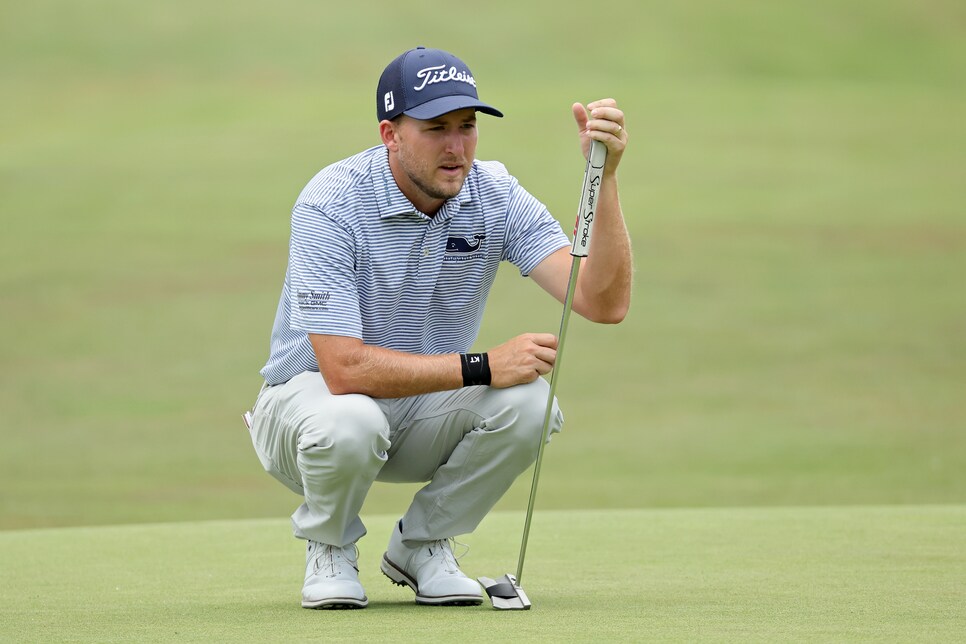 Hodges has consistently been playing on the weekend, making the cut in seven of his past eight starts. He's also flashed brilliance with a T-16 at the 3M Open, where he gained nearly nine strokes on approach. Hodges will need to play himself into the BMW Championship, currently ranked 99th with only 70 moving on, so there's plenty of incentive to find a way to the top of the leaderboard.
Tom Hoge ($6,800 DraftKings | $8,500 FanDuel)
It's been a bizarre few months for Hoge who finished ninth at the PGA Championship, missed his next six cuts, then finished T-4 at the 3M Open, seemingly out of the blue. Hoge will go as far as his ball-striking will allow him, as evidenced by the 7.83 strokes he gained on approach at the PGA Championship and the 10.36 he gained at the 3M Open. TPC Southwind demands excellent approach play, which could allow Hoge to lean into his strength.
Chez Reavie ($7,100 DraftKings | $8,700 FanDuel)
Reavie made the cut on the number last week, making it three in a row and five of his past six. That six-event stretch has resulted in three top-27 finishes, including a victory and two top-eights. Now he returns to the friendly confines of TPC Southwind, where he has piled up great finishes across WGC and non-WGC events: T-6, T-27, T-6, T-4, T-12, T-27 and a MC in his seven starts.
Collin Morikawa ($8,700 DraftKings | $10,400 FanDuel)
Morikawa hasn't played well, missing the cut in three of his past four starts but this could be a really interesting spot for him this week. His price has been depressed, down to $8,700 on DraftKings. Per the RickRunGood.com golf database, he hasn't been this cheap since the 2020 PGA Championship, when he won his first major. This is a "buy low" opportunity for a golfer who, at his best, should set up perfectly for TPC Southwind.
Hideki Matsuyama ($8,400 DraftKings | $10,000 FanDuel)
Matsuyama has only made three trips to TPC Southwind as a professional: T-2, T-20 and T-43. That's a little worrisome when fading but the recent run for Matsuayama has been dreadful. He's withdrawn twice and was disqualified once, all within his past nine starts. He's lost strokes off the tee in four of his past five, and he's lost strokes on approach in three of his past six. The gains that he made with his putter earlier this year have seemingly vanished, which gives little optimism for Matsuyama to turn it around this week.
Max Homa ($7,900 DraftKings | $9,700 FanDuel)
Homa cannot seem to solve the puzzle of TPC Southwind. He's played 20 rounds as a professional here and has lost over two strokes to the field in nine of them, per the RickRunGood.com database. His best finish in any event is a T-51 at last year's WGC FedEx St. Jude Invitational. That's quite worrisome for Homa, who has also lost strokes on approach in three straight events.
J.J. Spaun ($6,400 DraftKings | $7,600 FanDuel)
Spaun failed to make the cut last week in Greensboro, which marks the fifth time in his past seven starts that he's failed to make the weekend. Even more concerning, he lost 3.88 strokes on approach in his two rounds at the Wyndham Championship, marking the fifth time in his past six starts that he's lost strokes in that category. It'll be an uphill battle for Spaun, who is making his debut at TPC Southwind.
Maverick McNealy ($7,200 DraftKings | $8,600 FanDuel)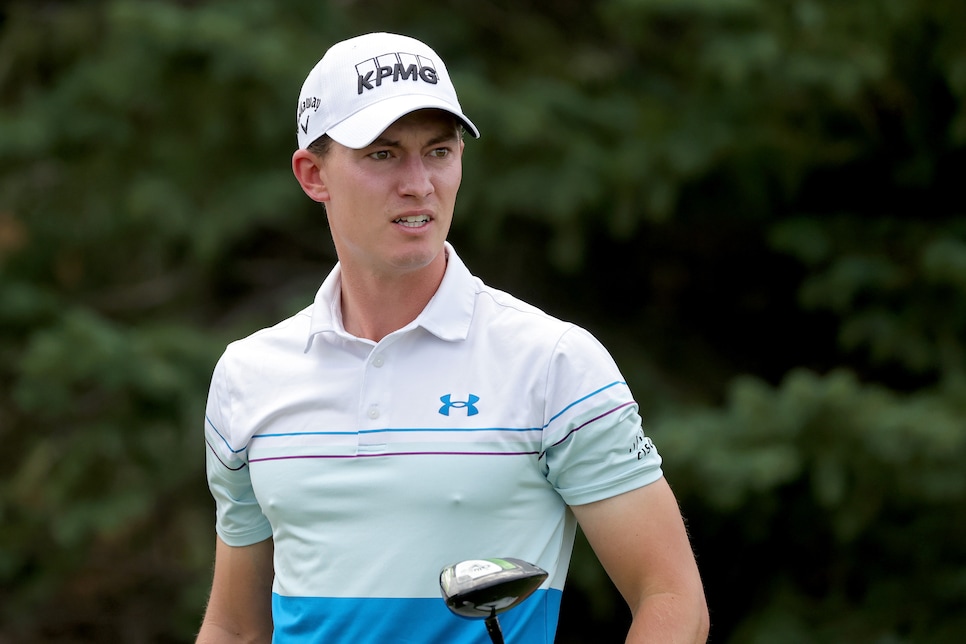 I've been a believer in McNealy all season, but my confidence is starting to wane. His approach play has really faltered toward the end of the year. He's lost a total of 11.16 strokes on approach over his past eight starts, which contrasts to the 3.73 strokes he gained in his previous eight starts. It doesn't seem like much, but that's nearly two strokes per start in the wrong direction for one of the most important stats in the game.
Scottie Scheffler ($10,800 DraftKings | $11,700 FanDuel)
It's certainly possible that I get exposed for this one, but with this price-tag, we need to start splitting hairs. We can't play them all at the top! The concern for Scheffler is on the greens, where he's lost strokes in six of his past eight starts. It's easily his worst putting stretch of the season and a factor that is likely the difference between him winning and him finishing T-15.